Amazon Drops Kindle Price to $189
Will a cheaper Kindle sell more? Amazon hopes so as it dropped its price to $189 from $259 on the Kindle eReader last week. There's been a lot of new entries into the eReader market lately and the Kindle now faces pressure from Barnes and Noble's Nook, Border's Kobo and of course, Apple's iPad among others.
In a year's time, perhaps most eReaders will be below the $100 mark – who knows?
And to kick-start your mobile library, BookRix now has over 7,000 free e-books available for Kindle and other mobile devices at http://mobile.bookrix.com.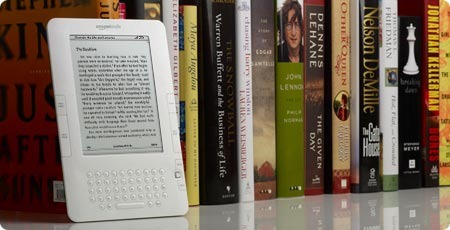 More at PC World: Barnes & Noble and Amazon Wage E-reader Price War
Image credit: goXunuReviews
One Response to Amazon Drops Kindle Price to $189