The Amazon Kindling
Not only is it mobile and lightweight – it uses no electricity!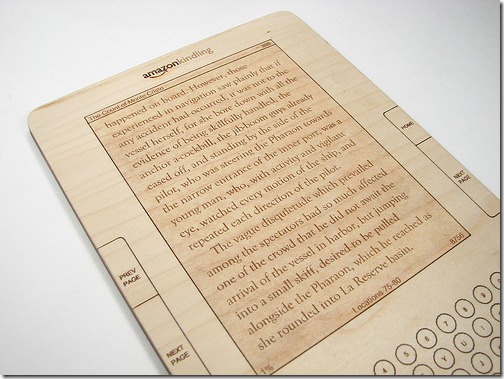 Read more about this project and view additional photos.
By the way, the book that's showing on the Kindling is Alexandre Dumas' The Count of Monte Cristo, which you can read for free on BookRix.
Image credit: oskay