Eat Pray Love – After the Movie
Published
September 28th, 2010
|
By
BookRix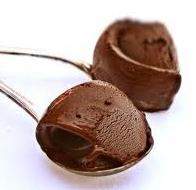 I  finally went to go see one of my favorite books that had turned into a mainstream movie this summer, "Eat Pray Love," authored by Elizabeth Gilbert starring Julia Roberts, with Brad Pitt having released the movie under his production banner Plan B Entertainment in partnership with Columbia Pictures.
My question to our readers (and myself) was simply this: will I enjoy the movie as much as I did Gilbert's published memoirs and will it inspire me the way the book did to enjoy life, practice healthy discipline and let myself love and be loved without hesitation?
The movie did in fact inspire me, and yes, my heart was captivated. However, it did not move me in nearly the same strength as the book did, but nonetheless I did enjoy them both.
What I missed the most from the movie version was Liz Gilbert's clean and thorough departures and arrivals from country to country and her vivid reflections before moving to the next alluring destination. Each country held a special meaning in the book filled with life lessons and great quotes from Gilbert.
The movie had almost no transition at all between countries, and I found this rather disturbing since I wanted to say goodbye to the journey she had just been on with me following along in the audience from Italy to India to Indonesia. I guess when reading a book you usually have time to settle between big scenes, chapters or sections, take a deep breath and revel in the beauty of words and say goodbye – but in a movie no one except a storyline warns you that change is happening – and quickly!
During the two weeks between my original blog post "Eat Pray Love – Bestseller: Before the Movie" and going to see the movie with my endearing husband, I received a few thoughts from fellow EPL book fans. Two statements in particular from women who gave me a fair warning, but did not rant or rave beyond reason, should be shared here because they allowed me to walk in that theater prepared to want less than the book offers.
"Amber, I think you've gotten the best of the Eat, Pray, Love experience already. So savor that. I felt the same way about the book. I was especially impressed with the eloquent and accurate way Elizabeth Gilbert described the guru-disciple relationship and ashram environment in the book. The movie didn't do this or, frankly, any of the other parts of the journey justice. It left me hungry." ~ D. Andre
"I loved the book, loved listening to the very eloquent Elizabeth Gilbert who appeared on Oprah two times and I still hesitate to see the movie.  I think I've encountered only ONE woman who actually liked the movie. The rest I spoke to found it flat and someone I talked with said she walked out after 20 minutes, in time to get her money back." ~ D. LaTourelle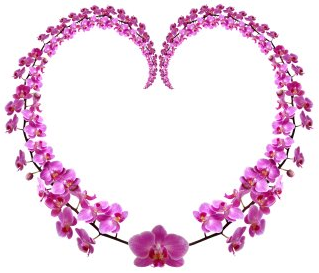 I myself did thoroughly enjoy the scenery in all the "I" countries she visited, particularly the scenes where Roberts was riding her bike through the palm trees and next to the rice paddies. In those moments I wished I were riding on the handlebars getting the wind in my hair too.
Well, maybe someday, telling your true story will create a masterpiece that showers readers everywhere with some of the same hope, inspiration, vibrancy, reality or honesty that Gilbert's story did – and then maybe someday you'll see it on the big screen. Whether someone likes your story in the end or not, it never hurts to try writing it down and sharing it! I think even the women who were disappointed by the Eat Pray Love movie can appreciate just how monumental getting a bestselling memoir published is, and that landing a Hollywood movie deal so quickly is pretty darn fabulous.
According to an article I read by Lauren Streib with The Daily Beast, the Eat Pray Love movie has spawned a $350 million EPL industry, with $135 million generated by the original book sales and $175 million from the movie. To top it all off, the movie's release put Gilbert's book back onto the current bestseller list! So, if you haven't read the bestselling book yet, now's the time! Love, or shall I say EPL, is in the air!
Grazie, Namaste, & Terima kasih,
Amber
P.S. If you love everything EPL, check out this slideshow of EPL product sightings!
8 Responses to Eat Pray Love – After the Movie