Post Your Best Fake Dating Ad by November 29
Published
November 26th, 2010
|
By
BookRix
Take a minute to poke some fun at man's eternal search for love… write and post the best (or most ridiculous) fake dating ad you can imagine to enter it into the BookRix Best Fake Dating Ad writing challenge going on only until Monday, November 29!
Even if you can't think of a good one, check out the fake dating ads already posted in the I Love BookRix Writing Contests group's writing challenge. We've got everything from a prisoner's search for love to cringe-worthy dating ads from the seemingly living dead. After all, the dating ad doesn't have to be real or truthful (because most of them aren't after all).
You could win one of two Starbucks gift cards worth $25. After all, Starbucks is the classic date spot located on just about any corner.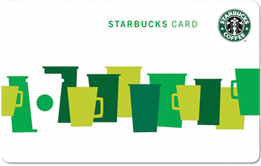 Guidelines for the Writing Challenge:
* You can only create one fake dating ad so make it the best!
* Your dating ad should be an exercise in brevity – stick to a few lines to lure in love!
* Do not include any personal information in this dating ad – this should be a completely fictional ad that one would place on Craigslist or other classifieds. You wouldn't give out your real home phone number to strangers so don't post it in this fake dating ad please!
* Group members will vote on their favorite two ads to receive the Starbucks $25 gift cards in the Voting thread that will open on November 30 in the I Love BookRix Writing Contests group.
It's easy to participate:
1) Join the I Love BookRix Writing Contests group if you're not a member already.
2) Post your short fake dating ad in a reply in the Best Fake Dating Ad Challenge thread. That thread will close on November 29, 12 noon EST, 5 pm London Time/GMT so make sure to get yours by then!
3) Vote on your favorite two fake dating ads during the voting period from November 30th to December 7th in the Best Fake Dating Ad Voting thread in the "I Love BookRix Writing Contests" group.

Have fun conjuring up your fictional love seeking ad!