Writing Inspiration from Junk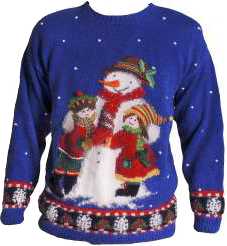 Look around your home and garage – see that juicer your Uncle Gerard gave you that's still in the box? How about that lovely Santa and reindeer sweater your co-worker made you last year for Christmas (even though she's a horrible knitter)?
Now you can use those useless gifts for writing inspiration! Join our next BookRix writing challenge, Craigslist Classifieds, and post a real or fictional classified advertisement about the gifts you wish you could sell. Make it funny, sensational or persuasive… just make sure to post it between December 20 and January 3 in the I love BookRix Writing Contests group's submissions thread when it opens. One of our fictional favorites on Craigslist? "World's Most Uncomfortable Saddle," posted on 01-01-2010. "Like a ghastly specter from your darkest nightmare, this saddle has returned from the grave seeking vengeance. Its previous master thought it had banished it to the blackness of the abyss for good, but nay, it was only for an epoch." Check out Craigslist's Best of list to see this and hundreds of others!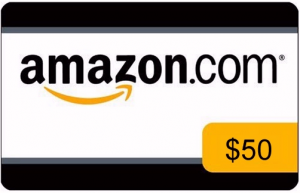 You could win one of two $50 Amazon gift cards… so you can buy what you really wanted this Christmas! Two lucky winners will receive a $50 Amazon gift card… will it be you? Get ready to write a compelling classified for this timely BookRix Writing Contest!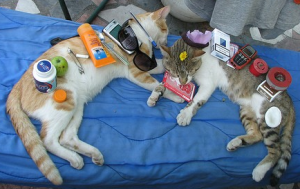 Need some inspiration to get started? Head on over to our Photo Story Games Forum on BookRix! What does this photo inspire you to write? One BookRixer wrote this: "Cat junk magnets! I've always wanted a magnetic cat!"
Guidelines:
*The classified can be about a real or fictional object, person or experience – just like the real classifieds in the above link on Craigslist. Have fun and be creative, but please remember: BookRix is a site with younger members too so try to keep it g-rated. Pornographic or sexually explicit content will be removed.
* Post your classified in a post in the thread in the I love BookRix Writing Contests group between December 20, 2010, to January 3, 2011, 12 noon EST, 5 pm London time/GMT.
* You can only create one classified so make it the best!
* Do not include any personal information in this classified – any contact information that looks too real will be edited out!
* Group members will vote on their favorite two classifieds to receive the Amazon $50 gift cards in the Voting thread. The Voting thread will be open January 4 to January 11, 12 noon EST, 5 pm London Time/GMT.
Good luck to all participants!
We can't wait to see all the junk you want to get rid of!
One Response to Writing Inspiration from Junk