BookRix Shares Dr.Wardha's Poetic Secrets
Published
December 17th, 2010
|
By
BookRix
A poet, storyteller, BookRix contest winner, moderator of the BookRix Poet Society group… these are all synonyms for BookRix community member, Dr.Wardha. Below she describes how she gets inspired to write her poetry.
Poetic Secrets shared by Dr.Wardha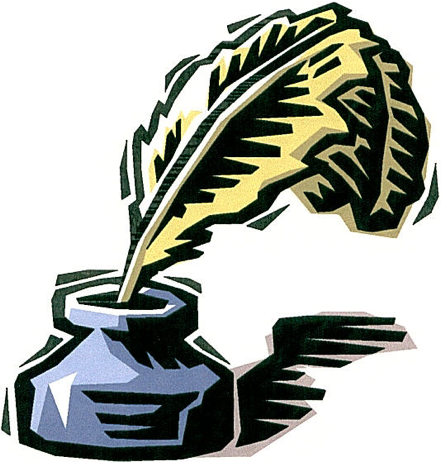 There are these moments of trance-like brilliance when my awareness of all things real becomes, ever so slightly, vague. Generally, these happen during my long drives when I feel compelled to entertain myself with the ministrations of my own Mind and philosophise upon an Idea for poetic expression.
I talk to myself. Often. Yes, that's my big secret, my most incriminating habit, if I were to be analysed by a psychiatrist. I do it even when in company (of course, not out loud, I mean THAT would be crazy). Many of my ideas for poems come from these mental monologues based on observations of the human psychology. Man, the phenomenon, the chemical, volatile being — oscillating rhythmically between deceit and faith — fascinates me.
Human nature — its failings and its strife, its inexhaustible desire to rise above and beyond the call of the hour, its fragile psyche, its strong passions — all serve as my Muse. I watch people with an eye, which I feel, is compassionate and nonjudgmental. I listen to their views with a mind, I feel, is ever interested in understanding the definition of "human." I often deliberately don my trance to do a bit of role-playing where a certain set of circumstances I wish to write about prevail, and I imagine the emotional ague of the sufferer. Most of my cherished (by me mostly) verses have been written in such a way.
I find great inspiration in the works of renowned authors of the nineteenth century. Their mode of expression was, to me, an art in its very construction. I often find myself re-reading, and marveling at their acumen in sentences phrased like a sphinx, descriptions sculpted like a Madonna, brilliant-like gems, in their perfect use of the perfect word.
Yes, that is my wonderment at the art of writing, discovering the perfect word.
Dr.wardha was the winner of the BookRix Cowboy Contest with Kat and Sable and a finalist in the BookRix Drabbles Contest.
You can read her other work here: