BookRix Get Published Contest Winners
Last week BookRix formally announced who the Get Published writing contest winners were! Congratulations to BookRix community members Michaelmpacheco, Felixthecat and Gooduklady! Their entries into the Get Published BookRix free writing contest were the winning works that the judges chose out of the final 11 entries for first, second and third places.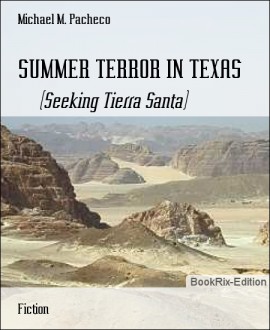 The grand prize "Get Published" package, generously provided by CreateSpace, was awarded to SUMMER TERROR IN TEXAS, written by Michael M. Pacheco, who has won a Total Design Freedom Publishing Solution, which includes all of the following services valued at $2,567:
Total Design Freedom Custom Book Interior
Unique Book Cover
One Round of Comprehensive Copyediting
Promotional Text Creation
Press Release Creation with Distribution
Plus a Complimentary Upgrade to Pro Plan
CreateSpace will also provide a free CreateSpace ISBN if needed, as well as the choice between the following sales channels through which he would like to enable the his book for sale: the Amazon.com website, a CreateSpace eStore, and the CreateSpace expanded distribution channel. Wow, what a great prize!
The second place winning book was The Redemption of Marvin Fuster, written by Patrick Sean Lee, aka Felixthecat, who will receive his prize of $500 in cash! Congratulations Patrick!
The third place winning entry, You've Come A Long Way, Baby!, was written by Valerie Byron, aka Gooduklady, winning a cash prize of $300. Congratulations Valerie!
And don't forget, participants who read and voted for their favorites in the contest also had a chance at prizes as well, with 10 BookRix members each winning a $20 Amazon gift card!
Thanks again to all those who entered a book into the Get Published Contest on BookRix – we were excited to see so many qualifiying entries! To stay current with upcoming free writing contests offered by BookRix, visit the main Contest page on the BookRix website, www.BookRix.com.
3 Responses to BookRix Get Published Contest Winners