Publishers Jumping on Digital Bandwagon as E-Book Sales Soar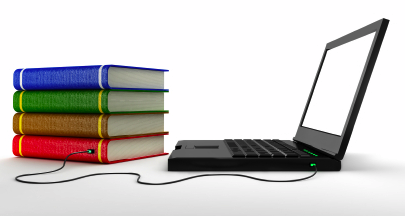 This seems to be the year that the digital revolution is posed to take over the publishing world, here and overseas.
In a recent press release, the Association of American Publishers reported that in January 2011, U.S. net sales of e-books surged by 115.8% over the same month last year, more than doubling from $32.4 to $69.9 million. Total book sales were slightly lower, with both hardcover and paperback book sales declining significantly.
Across the pond, digital, print-on-demand and self-publishing have boosted the production of new book titles in the UK, up 14% from 2009 to 2010 (133,000 to 151,969), according to Bookseller.com. The article states, "The figure is derived from the number of ISBNs Nielsen issues over the year. However, the 2009 figure has since been increased to 157,039 because of the late addition of digital titles in that year, a factor that may also further increase the 2010 figure." Last year also saw 3,151 new UK publishers registering for an ISBN, a 10-year high, compared to 3,007 in 2009—an increase attributed primarily to self-publishing authors.
Meanwhile, everyone wants a piece of the e-book pie. For instance, Barnes & Noble is expanding its PubIt! digital publishing platform for the NOOK format, Amazon's new AmazonEncore distribution program helps self-published authors get more exposure across various channels, and even the perennial page layout software application QuarkXPress has been overhauled to let publishers catch the next wave of digital content production.
Also riding the crest of the digital self-publishing juggernaut is our own BookRix.com online author/reader community that has grown from zero to more than 15,500 digital uploads since launching just 2.5 years ago. As a BookRix member, aren't you proud to be on the cutting edge of the future of book publishing? We are!
What are your thoughts and concerns as the world of publishing keeps changing?
2 Responses to Publishers Jumping on Digital Bandwagon as E-Book Sales Soar