Hundreds of Authors, Thousands of Readers at LA Times Festival of Books
The 16th annual Los Angeles Times Festival of Books took place April 30 – May 1, at its new University of Southern California venue near downtown. Attended by close to 150,000 people, and regarded as the largest of its type in the nation, this year's Festival featured more than 500 authors and performers, 300+ exhibitors and dozens of panels and readings.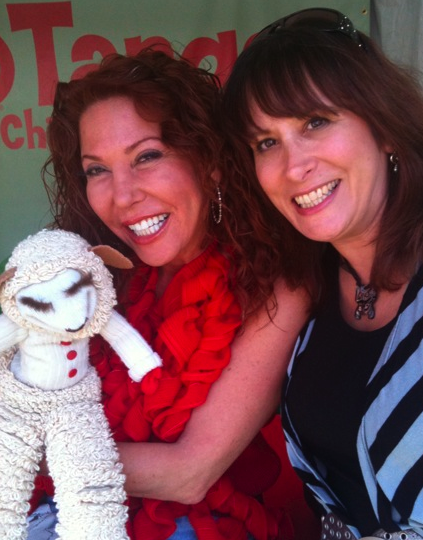 Just a stone's throw from Hollywood, you can be sure that celebrities abounded on both days. The Target Children's Stage featured the likes of Jamie Lee Curtis, R. L. Stine and Mallory (daughter of Shari) Lewis and Lamb Chop. Elsewhere could be spotted Dave Eggers, Ted Danson, Patti Smith, Sister Souljah and many other famous peeps.
Every imaginable genre was represented, from young adult to poetry to mystery to graphic novels to food. Included among the exhibitors were several independent and niche publishers, as well as self-publishing services.
Two publishing panels both touched on challenges facing the industry due to growing sales of ebooks, such as disappearing bookstores, adapting new technologies, digital book pricing and social media marketing.
Lucky for us, one of our contest judges, Teri Breier attended the Festival and graciously agreed to share some photos and this brief interview with the community:
"I chatted with a talented young author from Pittsburgh, PA, 30-year-old Christine Soltis. She began writing at age 22 and has self-published 10 books since 2008 (both print and digital), ranging from poetry to horror.
"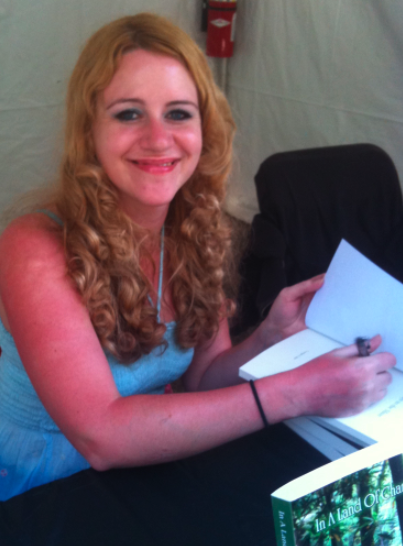 When asked why she traveled to L.A., Christine replied, 'This is the biggest book festival in the country. I want a wider audience to read my words and get lost in the worlds I've created, so I decided to start promoting them.'
"Does she chose her paranormal topics with an eye toward popularity? 'No, I just write what I feel like.' Her final wise words for the BookRix community: 'If you want to be a writer, you have to write. It's who you are, its part of your soul. And then you have to do more than write, you need to do the marketing, too.'"
If you are sorry you missed the LA Times Festival of Books, don't worry. There are dozens of book festivals that take place around the country throughout the year…so find one close to you and make your plans to visit! And in case you hadn't heard, the BookRix Team will be at the Book Expo America in New York City this month! So stay tuned for info about another great industry event where we will be sharing with the BEA world again what BookRix is all about and let us know if you will be going!!!
3 Responses to Hundreds of Authors, Thousands of Readers at LA Times Festival of Books