Hello Goodbye!
"How lucky I am to have something that makes saying goodbye so hard."  ~Carol Sobieski and Thomas Meehan, Annie



Ever s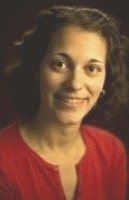 ince I was young, I would read like mad. Sitting around for 5 or 6 hours straight only getting up for water, food and bathroom breaks (sorry for being unladylike), but even then, reading the whole time. So working as the community manager for the BookRix community was a natural fit for me.
I started in the community November 2009 and have seen it grow steadily since then. Of course, more new members have joined us, but also the community has become much more active and overall there's a great community feel now.
Writers have improved their writing; readers have found new favorite authors to love; and everyone has found great, lit-crazy friends. I know I have.
However, at the end of May, I will be leaving the community in my official capacity. It is simply time for me to move on and stretch my creative boundaries, and allow someone else to enjoy this community as much as I have.
This community is so wonderful, friendly and supportive – I've often thought of myself as blessed to be a part of this family. There are too many people to thank personally here, but I am so glad to have known you all and I plan to remain a part of the site through a different username (I just don't have it set up just yet

. Please message me for now through my "ayelet" account.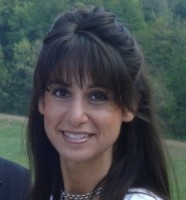 Now for the "hello" part of this post:
I'm happy to introduce Lineh Derderian, the new Community Manager of BookRix.com! I've been helping her get accustomed to the community and really believe that you all are in very good hands with Lineh.
Thanks for the good times!
Ayelet
12 Responses to Hello Goodbye!