BookRix Dear Diary Contest Winner
Congratulations to Bluebox37 for winning the Dear Diary contest on BookRix! Her book, Getting Jack Back, details one young girl's problems that arise from trying to win back the heart of an ex-boyfriend. Member Bluebox37 wins an iPad with hardcover leather case from TwelveSouth!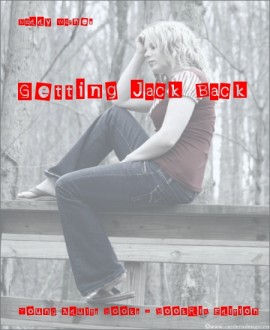 Here's what the judges had to say about the winning book:
"This was a very engaging story, with great characters and good interplay amongst them. I particularly enjoyed the Facebook entries – very current and fun to boot. The story was well-written throughout, with good use of humor… Olivia's character was very compelling, and her light, joking tone belied the seriousness of her eating disorder – classic addictive behavior. I thought there were fine psychological motivations to all the characters, with many amusing entries." – Chellie Campbell
"…The author has created a very effective narrative. It presents Olivia's slow descent into madness in a way that seems all too possible. I like the way the author uses social media as a contributing factor. I also like the way she portrays Olivia's anorexic state of mind. Food becomes the enemy."
– Harry DeMott Sims
The top five are as follows:
1)     Getting Jack Back by Bluebox37
2)     Meagan Brewer by Evercaptivating
3)     The Malignant Abode by Susieq89
4)     The Diary of a BookRix Addict by Rgabel
5)     TIE: 34 by Stevie.grace and Jamies Journal by Edensashes
Read the Top Ten Announcement here for the full list of finalists. And congratulations again to Bluebox37!
For information on all current and upcoming free online writing contests sponsored by BookRix, visit our main Contests & More page within our community for details on how you can enter to win. Submissions for our End of the World free writing contest are now open through June 10, 2011, with great cash prizes for first, second and third places. Maybe you're the next winning writer!