Is Amazon Losing its eBook Domination?
As digital publishing explodes, more and more players are tossing their hats into the ring—including authors, publishers and device manufacturers. How is this affecting the long-time industry leader, Amazon?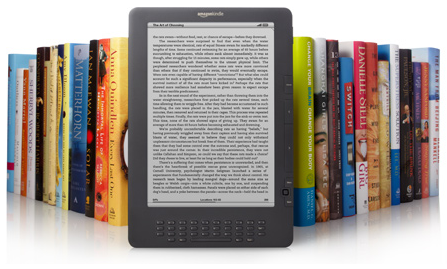 Since launching its revolutionary, best-selling Kindle eReader in 2007, Amazon enjoyed a virtual monopoly on the digital book market until recently. In the third quarter of 2010, the Kindle device retained a smaller, yet still impressive 41.5% market share, representing 1.14 million of 2.7 million eReaders sold during that period.
However, the online giant is rapidly losing ground to up-and-coming competitors like Apple's iPad tablet, Sony, Pandigital, Kobo and the Barnes & Noble Nook, which now claims 25% of the eReader market.
When it comes to eBook sales Amazon still reigns supreme, boasting 950,000 digital titles that represent 60-65% of the market, as announced at BookExpo America last month. This past January, Kindle sales surpassed paperbacks in the Amazon online store and as of one month ago, they are outselling all printed books offered by the company.
If the iPad2 and Nook Color continue gaining in popularity, Amazon will be challenged to maintain its domination of the eReader and eBook markets. They have already responded by offering a lower-priced, ad-supported version of the Kindle, and it will be interesting to see what comes next.
Stay tuned and we'll be sure to keep you updated at Between the Lines, our BookRix blog!
5 Responses to Is Amazon Losing its eBook Domination?