Put Down That Wii Control and #ReadADamnBook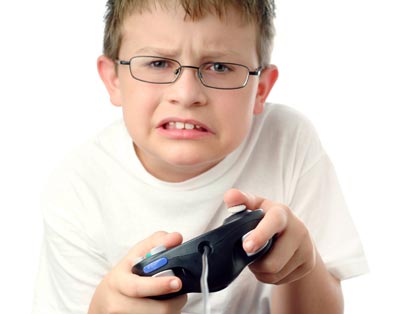 While sitting in a waiting room earlier this week, I noticed something that got on my nerves. Truthfully, I can't go anywhere without something annoying me (in some way, shape, or form), but this was different. Each kid, ranging from 3- 14, was playing a game. And I'm not talking Trivial Pursuit either. There were Game Boy's, Mattel sports games, and a few iPads with Angry Birds and Super Juicy in full electronic effect. Sadly, not one of these kids had a book. As I took a seat on the floor, I rolled my eyes in disappointment and pulled out the Michael Connelly my sister loaned me earlier in the week.
Later in the day, I was still bothered by what I'd witnessed in that waiting room. Growing up, I loved reading. Going to the library or the bookstore was a special treat and I looked forward to it each week. For my birthday last year, my mom sent me The Indian in the Cupboard via Audible and the voice of Lynne Reid Banks took me back in time. Nostalgia at its best. These poor kids from today don't even know what they're missing. Sure it's great to have a high score on Mortal Kombat (is that still around these days?) but there are far more important scores to worry about. Like SATs. When I read this article the following day, it confirmed my thoughts.
I don't have children of my own, nor do I want them. But I've got very strong feelings about parenting as a whole. 99% of my opinions I'll keep to myself (ok, maybe 95%), but stressing the importance of reading is huge to me. I can still remember crawling into my parents bed with my older sister to listen to my dad read us a story. It was such an enjoyable experience that it saddens me to think these kids are missing out.
If you've got kids – for the love of God, read to them. Please. And while you're at it – throw that damn Game Boy away.
2 Responses to Put Down That Wii Control and #ReadADamnBook