Book Review Got You Down? Get in Line. Then Get Over it.


It's difficult not to take things personally when you receive negative feedback in reference to something you've written. Typically the book writing journey starts off with a feeling of inspiration. You can't wait to write! You go through the ups and downs of your creative flow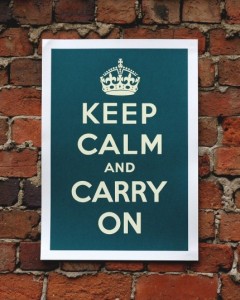 . You analyze, over-analyze, and then re-analyze the over-analyzing. You write, re-write, drastically modify and then re-think your original vision. Sure there's the exception to every rule, but for the most part, the book writing process is a roller-coaster of highs and lows. So the question is: What happens when your book (your baby) is met with negativity? Knife meets heart.
It's easy to say, "don't let it get you down". But in all seriousness…Don't let the opinions of others knock your spirit. Constructive feedback can be great, but an unfavorable review of your book shouldn't leave you searching for a noose. Remember why you wrote that book and take into account how accomplished you felt once it was completed. If you're still feeling like a Sad Sally, find solace in knowing that even the best writers have received less than favorable reviews. Don't believe me? Read a few below:
Dorothy Parker gave her two cents on Benito Mussolini's "The Cardinal's Mistress": "This is not a novel to be tossed aside lightly. It should be thrown with great force."
Graham's Lady Magazine said of Wuthering Heights: "How a human being could have attempted such a book as the present without committing suicide before he had finished a dozen chapters, is a mystery. It is a compound of vulgar depravity and unnatural horrors."
The Boston Globe had this to say of Herman Melville's "Pierre": "The amount of utter trash in the volume is almost infinite — trash of conception­, execution, dialogue and sentiment"
Bottom line, words can hurt. But don't let 'em nuke your spirit or your next masterpiece. Keep calm and carry on!
2 Responses to Book Review Got You Down? Get in Line. Then Get Over it.