BookRix: Update to Terms & Conditions
Attention members!
There will be some changes to our site with our new eBook distribution service launching next month. Nothing too scary but one of the changes is to our Terms and Conditions. This is in the process of being updated with the necessary changes to our services for our community.
It will be required of all of our members to read through our new Terms and Conditions and accept them in order to maintain a membership on BookRix.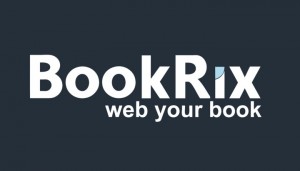 What will happen is this; by the end of this week our new Terms and Conditions will be posted on BookRix. At the first log in for each member, a layer will appear asking you to read through our revised Terms and Conditions. You will have one month from this first log in to review them. When you accept, you will have access to BookRix as you always have. If you decline, you will be denied access to BookRix and receive an email notification to delete your account.
Don't be scared. We are not asking you to sell your soul or give away your first born.
This is a legal and necessary step to prepare and inform our members for our new eBook distribution service.
Thanks,
The BookRix Team
One Response to BookRix: Update to Terms & Conditions