Goodbye 2011. Hello 2012!
It's hard to believe 2011 is coming to an end. As I've gotten older, the years seem to roll by with increased speed. 2001 seems like yesterday, but when I say the word "decade" out loud, I'm completely floored. Back then my youthful girl brain was filled to the brim with upcoming concerts, art shows, and trips to the mall. Now I avoid the mall like the plague, am selective on concert venues (how's the sound quality at the El Rey?), and my taste in art has matured (see also: drastically improved).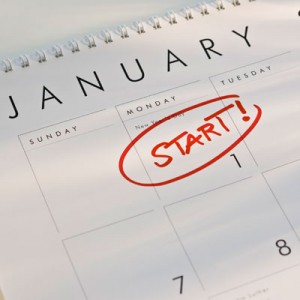 This past weekend, I went to the Museum of Contemporary Art (MOCA) in West Hollywood to check out some of Hedi Slimane's photography. It was surprisingly empty when I arrived, but got increasingly busy over the course of 30 minutes. The photo exhibit was awesome, so if you're in the LA area, I highly recommend checking it out before it's laid to rest on 1/22/12. During my visit, an older couple, their three kids (and their kids wives/husband) chatted me up. They talked briefly about MOCA, commented on the warm December weather (they were visiting from Massachusetts) and then spoke about the rapidly approaching New Year. I took the opportunity to indulge my curiosity and asked if they had any resolutions. Here they are below:
Shelly (62): "I didn't get around to it this year. But in 2012 I'm going to concur my fear of heights and go sky-diving"
Dan (67): "See my grandkids more than once a year"
Shane (34): "I've got my first piano lesson January 4th. I'm really excited about it "
Arlene (31): "Start a family!"
Derek (36): "Lose this Michelin tire around my waist"
Candice (37): "We're going to Italy next fall, so I'd like to learn Italian"
Becca (41): "Pay off my last credit card. I closed three this year".
Glen (43): "Be appreciative for what I have, and not take it all for granted".
They were great sports for participating, although when I asked for a group photo for my blog, they declined. I guess some people are shy. At least they shared their age!
On behalf of the BookRix team, we hope everyone has a fun and safe New Years. Have a resolution you'd like to share? Comment below. I'd love to hear it!