Straight From the Source: BookRix Interviews Their First Customer, Author Al Place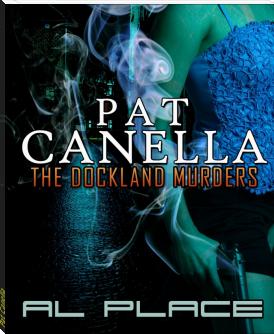 BookRix was thrilled with the successful launch of our eBook distribution services last week . Our community manager, Lineh, reached out to our first customer Al Place, author of Pat Canella – The Dockland Murders, to talk about his experience with BookRix. Check our their interview below!
What was the inspiration of your book "Pat Canella"?
I had the idea of a story based on a misconception, you see the name Pat Canella and think big tough Irishman or an Italian with a flick knife. Not a young girl.
Can you tell us a little about the book without giving away too much?
Patti (Pat ) is from a fictitious rural community in Mid-USA, she goes to the urban sprawl of Middleton to forge a career, helped by her ghostly friend ex-cop Dennis, she solves cold cases.
Why did you choose to use BookRix to publish it and how was the process for you?
I have been on site for only a few months, but I like the way it runs. This feature is so easy to work and your distribution is so good. It is well worth using over again, I cannot wait for the hard copies as I have friends who want real books as well.
Would you use BookRix in the future to publish more books?
Without a doubt, the minimal fee you charge, is well worth it.
What is the one thing about yourself that you would want the world to know?
That I am a reasonably competent writer, with few pc skills, and no degree, showing the world. You can write if you have the ideas.
How did you come across BookRix and how has your experience been being part of the community?
I was introduced to Bookrix by a good friend in America ( Larry Paryne), my experiences here on the whole have been very good, the admin is very helpful.
Check out Pat Canella – The Dockland Murders by Al Place here!
One Response to Straight From the Source: BookRix Interviews Their First Customer, Author Al Place