Book Review: Rapture 7, by Happy Dagger
Rapture 7 takes you by the hand and leads you into a fantasy world where observations are raw, yet the world as you know it is not what it appears to be. In a "Dark Sith Lord hood", the narrator casually monitors the public transit patrons on a bus ride through Sonoma/Marin County. The back and forth squabble of teenagers. A mind numbing conversation between a man and his wife. A woman's incoherent babble about increasing gas prices. You can't escape it.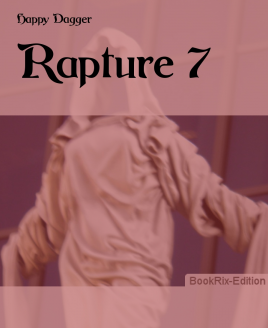 Through this five day a week, hour and a half commute, the narrator is careful not to engage with the surrounding transit passengers, stating "being too social with the same riders can be a nightmare".  Yet the dead expressions of people heading to various destinations is unintentionally captivating. Is this really just the end of the world as we know it? That seems to be the reoccurring prediction of passing billboards: "Blow the trumpet, Warn the people!" What does it all mean?
Through a strange series of events, readers are left wondering what is real and what isn't. Mind games? Hallucinations? The result of exhaustion?
Let 'Rapture 7' grip you as it did us, and download Happy Dagger's book today.
Have you already read it? Leave a comment below and tell us your thoughts! (No plot spoilers please)