Cursed Secrets, by Lisa Logue
I've heard people argue that vampire novels are an ending fad. But those words would never spew from the mouth of a true fan. Twilight wasn't the first fantasy series to grip readers' interest with its love story between humans, vampires and werewolves. But this classification of written work may have been the introduction to many if you hadn't previously read or heard of fantasy/fiction before.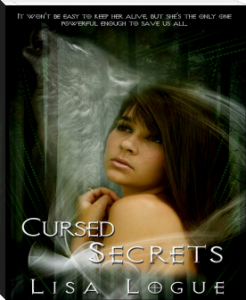 This increasingly popular genre has managed to take various age groups by storm. Which is why I was especially interested to see what our indie authors were working on. This week on BookRix.com, Cursed Secrets by Lisa Logue was the first book to display when I selected 'Books' from the nav bar. The cover peaked my interest, as did the blurb and tags (Tags: Fantasy, Vampire, Witchcraft). I downloaded it to my Kindle, took a seat in my arm chair and started in reading.
The storyline is stitched together nicely with a good combination of suspense, mystery and love. Well played, Lisa.  After reading it myself, I emailed the book link to my old roommate, an avid Twilight/Team Jacob fan, and told her to check it out. Within two days, she responded with a glowing review and enthusiastically asked if the book was part of a series. I'm not certain, but I suspect it might be.
Whether you're a huge supporter of the vampire/fantasy genre or you've yet to dabble in it, try out Lisa Logue's latest book, Cursed Secrets. And while you're it, leave her a review! Here's how to find it: