Only 2 Days Left for $4-Tastic!!!


Can you believe it's almost been a month since we started $4-Tastic? It's crazy how time flies. But the good news is, you've still got two more days to take advantage of this amazing 90% off deal. Don't pass it up!
The authors listed below sold their books during $4-Tastic. Check out some of their work!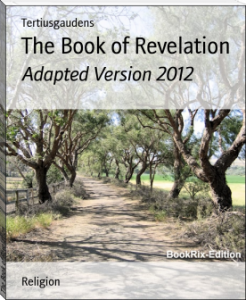 The Book of Revelation by Tertiusgaudens: The author is deeply related to the Revelation of John for many years. The text belongs to so called apocalyptical literature, which had deep impacts on Christian theology and thinking. Many throughout ages have seen in the book a kind of time table of human history from a divine view, and the number of different approaches is countless. The author's interest is not so much in revelations of possible events taking place, but in the strong language and figures the writer is about to use in order to comfort his fellow believers in Jesus. This is indeed amazing! One of God's great gifts to humans is – playing. By this He gave us a strong medicine against any sadness. And playing opens many fields to use our minds and imaginations. So why not play even with biblical texts? This was the reason for the lines you are about to read. Basics are the New International Version of the New Testament. You should try it by yourself; it is fun and can open much deep understanding. Just play with the text and see what happens! And if you don`t like it – just leave it! God's good spirit may inspire you in all your ways of thinking and living!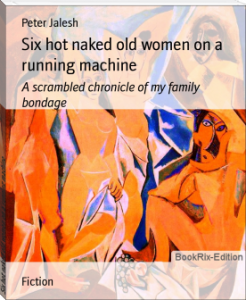 Six Hot Naked Old Women on a Running Machine by Peter Jalesh: My grand-grandparents had in their house a servant they brought long time before from Mexico. Her name was Freda. She had a big overflowing breast. Before she would put me to bed she'd take me in her arms and set my nose between her tits. I'll take a plunge there and get asleep very fast against my will. She smelled always like cayenne pepper mixed with basil. Sometimes before I went to sleep I could see a beautiful woman that grand-grandpa would call "the Blond Harlot" getting in and out of the pub. Most of the time she was dressed in black, with a low cut silk blouse and a short skirt – so short that I could see her panties – and wearing high hills shoes that made her look like she was stepping on hot coals.
The warm breeze in the evening made me feel better than the midday hot wind. Then the warm breeze faded away to get replaced by a sandy wind. Within minutes the town got deserted. It was like the whole thing that used to move around would retire to rest. No more voices or laughs or curses: lights of the pub and houses around would gently go to sleep under blinds and rags.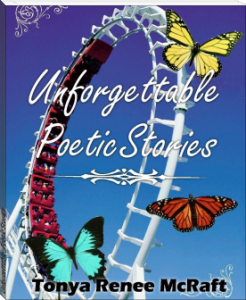 Unforgettable Poetic Stories by Tonya Renee McRaft: This book is a compilation of poetic stories the author wrote for her readers' enjoyment. They were inspired and created from experiences and imagination.