Remember the movie Shattered Glass with Hayden Christensen? Ok, ok. We never saw it either. But do you remember the scandal involving The New Republic journalist Stephen Randall Glass who fabricated quotes, sources and articles during his 1995 – 1998 stint with said magazine? Never heard of it? First off, you're welcome. Secondly, you're in for a treat because we have yet another journalist who thought he was two steps ahead of his company's fact checkers. At the end of the day, no matter how entertaining your articles are, if they're fabricated, they'll catch up to you.
Up until this past week, Jonah Lehrer was one of the most well paid writers for The New Yorker. But Lehrer experienced a bad case of The Monday's yesterday when he resigned from his position with the prestigious magazine for making up quotes. And not just any quotes, mind you. He falsified quotes for one of the most closely studied musicians of all time: Bob Dylan. In addition to that, Lehrer was also recycling previously used copy (his own) from his previously published Wall Street Journal essays.
I must say, I quite admire improvisations.  But I reserve that for paid performers (actors, comedians, thespians) who have carte blanche from their writers, directors and production studios to do so. Here's a little advice: Unless your job description outlines the need for fabrications and/or embellishments to company content, we advise you to use your best judgment and save it for a fictional book.








Today it seems like Fantasy and Science Fiction have taken the literary world by storm. Each genre has become increasingly popular over the years and we couldn't be more excited about the latest written works by our very own indie BookRix authors. If you're a fan, come on over and check out our Science Fiction and Fantasy group where likeminded people get together, share their work, give feedback, make recommendation, and talk the talk! We know you're always looking to get your hands on new material, so why wait? Join now!
Here are some Fantasy/Sci-Fi books from our very own BookRix members. Check them out and let us know what you think!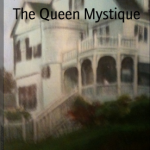 The Queen Mystique by Serena Axel: "'Come with me. There is something I must tell you about the chair; something you might not believe. Come now.' What magic does The Queen possess?"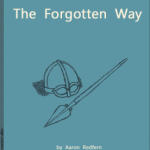 The Forgotten Way by Aaron Redfern: "Two years after the events of The Long Way, Spiff still bears his scars both outside and in. Haunted by his memories, he is compelled to leave the peaceful existence he has known and set out on the second great journey of his life, accompanied by his friend, the Merai girl, Miriel. Together they strike out, knowing only that they travel south–to the end of the world if they must."
Stories never really end. The Forgotten Way is about what happens after the world is saved and everyone else has gone home.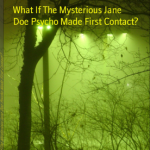 What If The Mysterious Jane Doe Psycho Made First Contact? By Rob Astor: "Romp through insanity as a crazy woman escapes an asylum and beats the tar out of two little aliens in Halloween costumes walking down a road in the middle of the night. You've gotta read it to believe it!"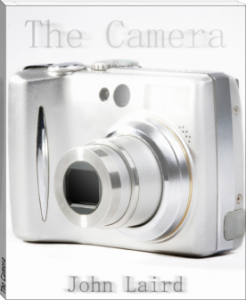 As many of you know, I continually cruise through our BookRix library looking for material that grabs me. The Camera by J.C. Laird had been on my reading list for quite some time, but somehow it managed to get lost amidst my check marks and strike throughs. As luck would have it, I found my list today and made some updates, crossing off a few that I'd read and adding a few more titles that I'll hopefully get to next week. Today was the day for me to check The Camera off my list. And let me tell you, I'm extremely glad I did!
J.C. Laird seamlessly transitions from past to present with a sense of poetic ease. He uniquely pieces together this unique tale of love and loss that playfully tugged at my heart strings from the first sentence. You instantly connect with his main character Justin Solomon and feel the pain that has plagued him since the untimely death of his wife which occurred years prior. You relate to his feeling of loss and understand the difficulty of letting go.
If you're looking for a great short story that will transport you, mind, body and soul to a moment in time, then I highly recommend reading The Camera by J.C. Laird