Publishing Tips & Tricks, Part II: Link Cleverly – Earn More Money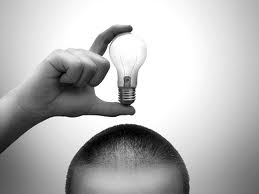 With our book selling option we put your books up for sale in different eBook shops. In so doing, more potential readers will gain the attention of you and your books. By chance they might come across your book, e.g. on Amazon, because they are interested in a certain topic. Quite often it also ends up in the shopping cart. But as an independent author you are certainly active in promoting your book instead of relying on the fact that readers might discover you by chance. No matter if using a Facebook-page, BookRix-groups, your own blog, Twitter or any other forums, you want your work to be purchased. Therefore, regarding self-promotion you should always post a link of your purchasable book that can be clicked by interested readers and thus potential buyers, directly.
BookRix recommends: If you do postings on your own, link to your book on BookRix instead of the iBookstore as an example.
Why? First of all, of course from an economic point of view: if your readers buy your eBook via BookRix, the middleman margins (what other shops earn) won't apply so that you will have higher margins for your own. That implies you get more money paid by selling a book on BookRix compared to selling it in other stores.
But there is another important reason: there are much better ways to present yourself on BookRix. In addition to the linked book for sale the readers will find all of your other writings. Ideally, you also offer free books besides your books available for sale. In so doing, the readers will be able to get to know your reading style / skills and won't have to buy "a pig in a poke". ON the info site of your book, there will probably be several comments about your book as well as recommendations to read it. Positive comments are of course another reason to buy your book.
Furthermore, this will enable readers to contact you directly. You can present yourself as a pleasant / friendly / sympathetic person by accordingly designing your profile page and providing personal information as well as information about your writings. In this way, readers perceive you as a person, not as an unapproachable author who doesn't care about his or her readers.
In short: if you post information about your book anywhere in the internet in order to push your sales, ideally link to your book on BookRix and not to any other shops. This enables you to earn more money and gives you the opportunity to present yourself as well as your other writings in a friendly manner.
Is it difficult to market / promote your own book successfully? No it's not! To simplify getting started in the fields of self-marketing, we will regularly offer you free tips & tricks. Just remember, success is at your own fingertips!