Interview with Tina Folsom: An eBook millionaire
Published
July 23rd, 2012
|
By
BookRix
Success in self-publishing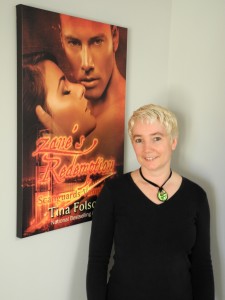 Tina Folsom is the first German eBook millionaire.   She publishes her books in several languages, such as English, German and Spanish (just to name a few). When we heard about her success as a self-published author, we had to find out more!  We immediately tracked her down in the United States, where she is currently living.  We spoke with Tina personally and requested an interview.  Tina was more than happy to oblige.
BookRix:
Let's start off with a question all authors get: when and how did you start writing?
Tina Folsom:
Though I wrote my first mystery at the tender age of 13, I stopped writing again for a very long time after that. In 2001 I studied screenwriting at UCLA (in Los Angeles). It really made me focus on writing again, but it took until the fall of 2008 till I actually found the right genre for me: romance. In the wake of the Twilight and vampire craze I started writing again.
BookRix:
How long did it take from your first published book to the success you found as a self-published author? Were there key moments when things suddenly took off?
Tina Folsom:
Everything happened surprisingly fast: mid 2010 I self-published my first vampire romance on Amazon, six months later my monthly writing income was sufficient so I could live off it.
I think what had a great impact on my success was that I published several novels in quick succession. Since I had started writing two years earlier, I had already finished a few books and could publish those relatively quickly. It really helped build momentum and kept readers interested in me. And the more books you have, the better you show up in the search results.
When I published my 3rd vampire romance in December 2010, my income suddenly rose 6-fold. The fact that the novel was within a series, was most likely the trigger for this tremendous success.
BookRix:
Did you try to go the traditional publishing route first, or did you know immediately that you wanted to self-publish and remain independent?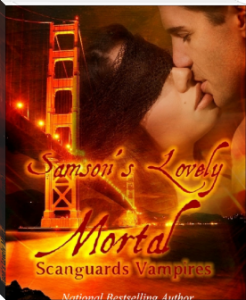 Tina Folsom:
Of course I wanted a traditional publishing deal first. But I failed trying to attract even an agent. Only one agent asked to read my manuscript, and she rejected me, saying my vampires were just not dark enough. It was a disappointment, so I contacted publishers directly. No luck. I went the self-publishing route because I was desperate. I wanted people to buy my books; I wanted them to read my books. Today I couldn't be happier that no publisher or agent was ever interested in me. To be independent is the best thing that ever happened to me.
BookRix:
Do you think in the future it will be totally normal that authors like you find success in self-publishing, or do you think it's a temporary phenomenon because self-publishing is relatively new and therefore readers are interested in it?
Tina Folsom:
More and more authors enter self-publishing, so it's getting harder and harder to make a name for yourself. So, in a way, for authors who're trying to do what I've done, it's getting harder. However, they also have an advantage over when I started: the stigma connected with self-publishing is vanishing.
By the way, I don't think that the average reader even knows whether an author is self-published or traditionally published. Most will never notice this detail. I have lots of fans who at first had no idea that I was self-published. And as long as the self-published author is professional, there's no need for them to ever find out: just make sure your book cover doesn't look homemade and that your book has been properly edited.
Good authors who understand a thing or two about marketing will always make it in self-publishing, no matter when they enter the field.
BookRix:
What marketing tips can you give our Bookrix authors?
Tina Folsom:
I can only tell you what I did myself: I communicate with my fans on Facebook and Twitter. In order to attract more people to my Facebook page, my Twitter account and to my newsletter, I always supply links to those sites in the back of my books. I make it extremely easy for people to sign up and to contact me.
I write to genre specific blogs to announce a new release and ask them to review it. I also do lots of giveaways of signed paperbacks. Occasionally I even raffle off e-readers. That attracts a lot of new readers.
Visit Tina at BookRix to read more samples or click HERE to visit her homepage.
One Response to Interview with Tina Folsom: An eBook millionaire