Book Review of the Week: The Camera by J.C. Laird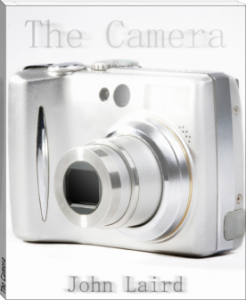 As many of you know, I continually cruise through our BookRix library looking for material that grabs me. The Camera by J.C. Laird had been on my reading list for quite some time, but somehow it managed to get lost amidst my check marks and strike throughs. As luck would have it, I found my list today and made some updates, crossing off a few that I'd read and adding a few more titles that I'll hopefully get to next week. Today was the day for me to check The Camera off my list. And let me tell you, I'm extremely glad I did!
J.C. Laird seamlessly transitions from past to present with a sense of poetic ease. He uniquely pieces together this unique tale of love and loss that playfully tugged at my heart strings from the first sentence. You instantly connect with his main character Justin Solomon and feel the pain that has plagued him since the untimely death of his wife which occurred years prior. You relate to his feeling of loss and understand the difficulty of letting go.
If you're looking for a great short story that will transport you, mind, body and soul to a moment in time, then I highly recommend reading The Camera by J.C. Laird