Games Aren't Just for Kids. Come Play With Us!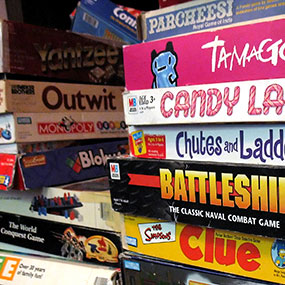 For the most part, all of us grew up with board games. Monopoly, LIFE, Mouse Trap, Operation, Sorry, the list goes on and on. I loved playing games as a kid and like many of my friends, didn't grow out of it as an adult. I enjoy cards and the occasional bottle of wine and Twister (that's always fun). But when you're an adult, it's not that easy to get your friends together for a good old fashioned game sesh. Or is it?
If you're jonesing for some good old fashioned gaming fun, check out our Game Room group on BookRix. We may not have board games, but we've got tons of virtual excitement to keep you entertained and plenty of awesome folks online to play with! What more could you ask for?