Publishing Tips & Tricks: Choose A Good Title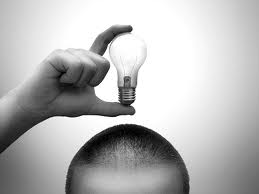 Choosing a title for your book can be crucial. You want to select an appealing title that makes the reader curious and attracts attention, yet you also want it to hint as to what the book is about.  A book title can also register subliminal messages in the mind of the reader which has to do with word association.
A book title should have something to do with the book itself. But there are other factors that should be considered. For example, there are readers who find your book intentionally (someone recommended it, they heard about it somewhere, etc) and there are those who stumble upon it by chance (surfing the web, reading a blog, etc). With that in mind, there is always a possibility that a reader will stumble across a book inadvertently. When this happens, it is up to the author to actively influence them to read it. This can be done by using appropriate keywords in the title of the book.
When searching for an unknown book titles, whether online or at a book store, users will often times plug in keywords or tags to locate it. Some keywords produce more results than others, which is why we strongly recommend adding all relatable keywords to your book tags. Here's an example: If a user was searching for the book "My Vampire Love" by BookRix user Jemma1011, but they didn't know the correct book title or author, chances are they'd search for keywords like "Vampire" or "Love". This can work to your advantage, as the populated search results will display all books containing the aforementioned keywords.  By doing this, the reader can then view alternate book titles and potentially select your book in addition to what they were originally searching for.
As a writer, you want as many reader to read your book as possible. To do this, you'll want to utilize keyword tags to ensure your book is rendered in search results. If a reader is interested in romance novels, yet a romance book isn't tagged as such, the book will never be found.
So remember….. Select a good (and descriptive) book title and include relatable keywords and tags. This will ensure its seen by more people and will increase the chances of your book being read.