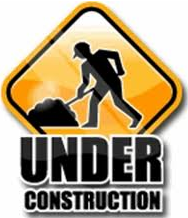 As some of you may know or possibly witnessed firsthand, our site has been having a few hiccups. Either its running a little slower than it should or it prevents you from performing certain tasks when you want to do them. These 'hiccups' are related to our servers. Essentially, they're at maximum capacity and in order to eliminate these problems, we need to upgrade. The great news is that we'll have a new and improved "super server" which should eliminate all those silly little site annoyances. The bad news is that BookRix.com will have to go offline for a few days starting tomorrow. Womp, womp.
During the days our site will be offline, we'll have a "Mini-BookRix" site in its place. It will provide some books for download in the ePub format as well as a Facebook and Twitter widget which will allow all of us to communicate with one another. We will also post a link to Amazon that will lead you to our sale books. If you have free books you wish to read during the next few days, we suggest downloading them today so you'll be able to access them. We're confident that upgrading our servers will be the best thing for our members, so we ask for your patience over the next few days while we get them situated. Rest assured we'll be working hard to BookRix back to you, better than ever before.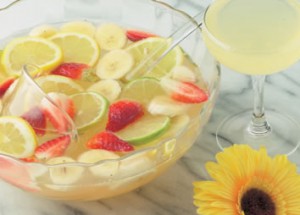 When I heard it was national punch day, we immediately went around the office throwing arm punches at unsuspecting coworkers. Lineh was attacked by the copy machine. Rebecca was innocently reading her email (sorry for scaring you!) and Nils was making a business call. Unfortunately, twenty minutes later I read that 'National Punch Day' was actually referring to the drink, not the physical act of punching someone. Office apologies ensued.
Punch is typically made available at fun occasions like school dances, weddings, baby showers, and other celebratory events… what's not to like about that? And depending on the ingredient mixture, this little concoction can be quite tasty and get you caught with a case of the giggles. Oh rum, how I love you so. Sadly, I've been to many of these events, but never bothered to learn how to make a decent bowl of punch. Lucky for me, there's this awesome thing called Google. Who knew there were so many recipes? Bust out the punch bowl and roll up your sleeves, cause it's time to get your practice on. After all, the holiday's are right around the corner and you've got people to impress…
Orange Dream Punch (fun for all ages!)
(Servings: 30)
Ingredients:
½ gallon orange sherbet
1 (6 ounce) can frozen orange juice concentrate
1 (2 liter) bottle ginger ale
Instructions:
Place sherbet and frozen orange juice concentrate in punch bowl. Allow to thaw for 15-20 minutes. Stir in ginger ale. Viola… deliciousness!
Caribbean Rum Punch (adults only!)
Ingredients:
1 cup fresh lime juice
2 cups simple syrup
3 cups amber rum
4 cups orange juice
4 dashes bitters
freshly grated nutmeg
Instructions:
In a pitcher, combine lime juice, simple syrup, rum and orange juice. Add a few dashes of bitters and some grated nutmeg to taste. Serve chilled over ice.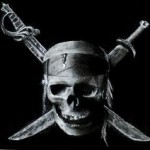 When we hear people complain about 'Talk Like a Pirate Day', we have to resist having them walk the plank. After all, we're civilized (kind of). But still.. People shouldn't hate on this awesomely fun day, cause when else is it acceptable to talk like a pirate, drink beer like a total slosh and wear a hook for an hand? Ok, technically you could do the same on Halloween, but that's kind of cheating.
Kick back, relax, and get into the spirit. The pirate spirit that is, and have some fun! We've got some cool pirate speaking tips, a few corny jokes and some other recommendations you should check out. Arrrrg you ready?
Talk the talk: First off, drop all your g's. Anything traditionally ending with "ing" will sound better: Drinkin', dancin', fightin', etc. Next, drop all your v's, and you'll end up with words like: ne'er, e'er  and o'er! Also, never say things like "you" or "You're". It's "yer" and "yer" only.
Growl & scowl: When's the last time you saw two pirates embrace one another and smile? Exactly. So make sure you've got a scowl on your face and be sure to growl between sentences.
Silly Jokes
Q: What is a pirates favorite soft drink? A: Arrr-C Cola!
Q: Who cleans the Pirate Captain's bedroom? A: A Mer-Maid!
Q: What did the pirate say when he crashed his ship upon the iceberg? A: Shiver me timbers!
Check out our BookRix members Pirate inspired books below!