Publishing Tips & Tricks: The Influence of Fellow Readers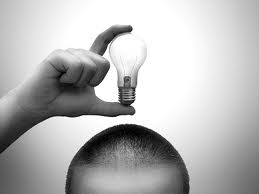 E would like to use the following lines to inform all authors that have published on BookRix about a right they all have: the right to distribute free copies o the book for reviews. However, it is important that this marketing opportunity is not taken lightly. On the world wide web, there are many book review blogs – some have five readers, others more than five thousand readers.
An author should ask him/herself the following question: "Is it worth it to send the reviewer a free copy of my book?" There is a strong temptation to offer ones book to any book blog because you want to be mentioned within the reading community as often as possibly. Nevertheless, we recommend approaching "larger" blogs first. Here are a few things an author has to consider:


* Which genre is the blog owner reviewing?
* How many readers does the blog have?
* What do the previous reviews look like? For example, if an author criticizes vampire novels in a negative way as they are obsolete in his view, you should not offer him your vampire novel for writing a review.
* Does the blog owner blog regularly?
* Do the reviews also appear on Amazon, etc?
If these questions have been answered satisfactorily, the author can approach the blog owner. It is important not to appear as an "enthusiastic fan" but to say clearly that you are a new author and you believe the blog owner may like your work and ask him about writing a review. Of course  you will need to provide a reading sample (in ePub format) for free.
It is recommended to send the blurb, as well as a link to the reading sample. It is not recommended to send the whole book, even if he doesn't want to review it. We suggest all blog owners search through our list of purchasable books and contact authors who request a review of their book. In doing so, you will support the indie authors and who knows, you might even discover a new star in the "author sky".