What Does It All Mean? Writing Contest!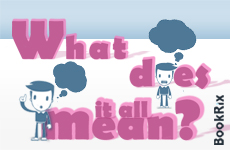 What does it all mean?  Contest
Do you have a love of game playing and an affinity for entering contests?  Look no further – our newest contest is based on the world famous "Balderdash" board game!  Get ready to show off your creative writing skills in this easy to play game of words and definitions.
Top 3 entries win a $25 Amazon Gift Card!
There are two categories to choose from (or choose both if you want): Words and/or Definitions
Words provides you with 10 words (half of which are not even real words) and then you can choose a word and create a definition that you think works best with that particular word.  Here is the list to choose from:
1.  Finnimbrum
2.  Blunderbuss
3.  Mumpsimus
4.  Wazziwoot
5.  Plurgamania
6.  Snickersneen
7.  Scargalumps
8.  Lagopodous
9.  Vomingus
10. Zombrilific
Definitions is simply the reversal of Words – We supply 10 definitions for you to choose from and then you can create a word to go with it.  Here is the list to choose from:
A person who enjoys eating oranges only at midnight
An old-fashioned snow shovel
When a cloud resembles a historical figure
To be addicted to cotton candy
A disreputable scientist
To go about your entire life with one finger in your nose>
To make a really awkward mistake
The fear of sugar cubes
A collector of shoelaces
The sound a cat makes when it's watching a fly
GUIDELINES:
*You can enter the contest up to 20 times (One entry for each word/definition.)
*Post your one word/definition in the contest entry thread when it opens on <b>September 11 through October 16, 2012,  11am EDT in the I Love BookRix Writing Contests group.
*Please be sure to include both the word and the definition for each entry.
* This contest is meant for all ages. Therefore, care should be taken to exclude any form of crass humor, explicit sexuality and violence, and excessive use of slangs. It's better to imply some things than describe in detail. Any entry found to violate this will be disqualified immediately.
VOTING:
* The top 3 entries voted by the community, in a separate voting thread, from October 16-23, 2012, will each receive a $25 Amazon gift card!
Click  Here for more information about our contests.
If you have any questions please post them here: BookRix.com Support