Monsters and Masters: A Mash-Up
*
Elizabeth Bennet: Zombie Slayer?
I don't know about you, but I've often thought to myself: "If Tolstoy, Austen or Kafka had incorporated some robots, zombies, or even kittens into their classic novels, they would probably be even more popular today!" Imagine my surprise when a friend lent me my first Quirk Classic: Pride and Prejudice and Zombies.
It was like all my dreams were coming true.   Not only does Mr. Darcy have 10,000 a year, but he can cut the head off a zombie faster than you can say "Netherfield."  I quickly read through the other books in this unusual series, but it just wasn't enough.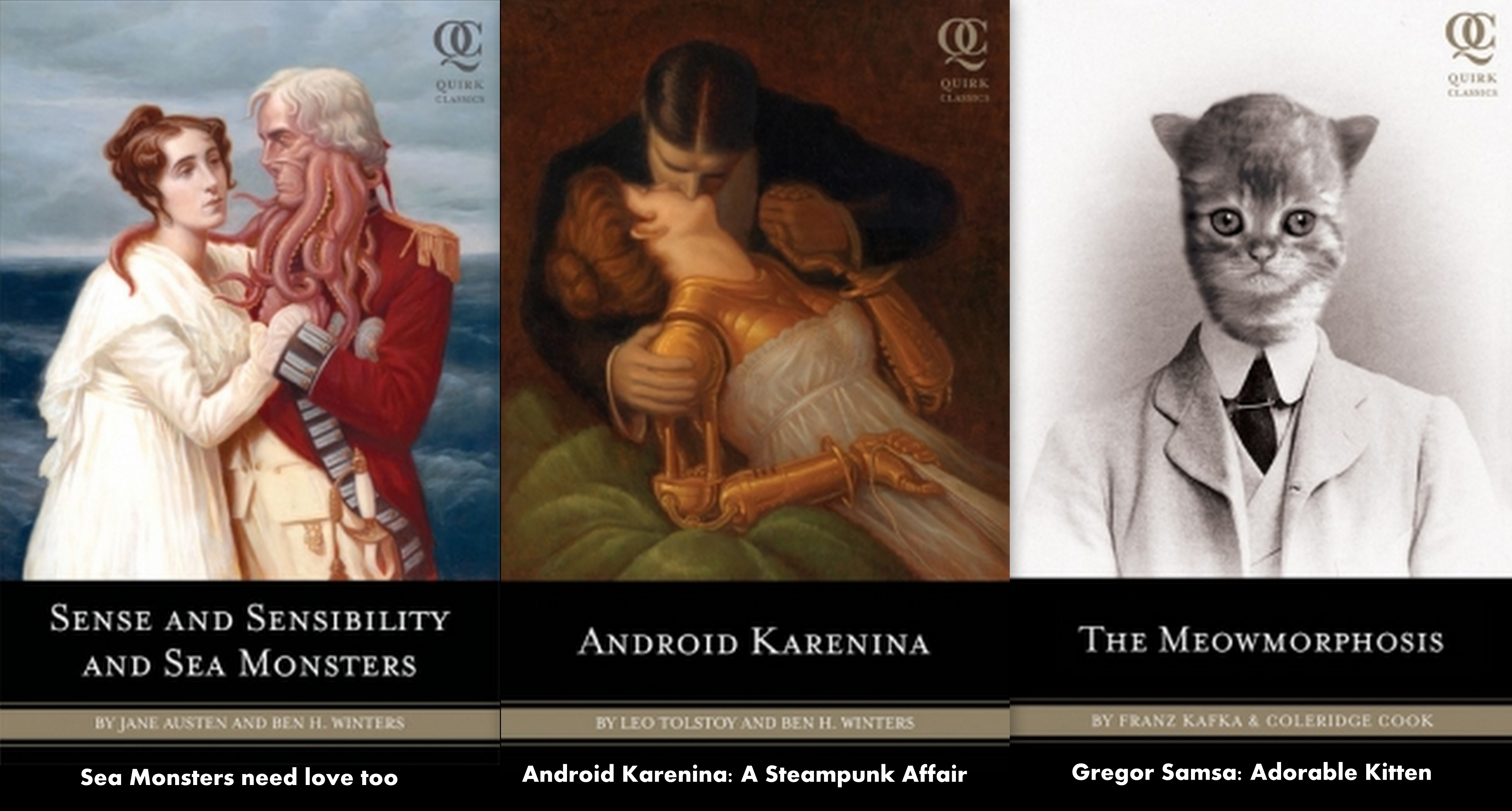 Intrigued by this wonderful new world of creature classics, I scoured the bookstores in search of more.  Not only are there books with history and creature mash-ups, there are also books that add a little something extra to the otherwise ordinary tales.
Here are a few of the gems that I discovered:
Abraham Lincoln: Vampire Hunter
Robinson Crusoe: The Eerie Adventures of the Lycanthrope
Night of the Living Trekkies
The Curious Case of Benjamin Button: A Graphic Novel
There are so many of these unusual monster stories out there, and apparently I'm not the only one enjoying them.  Check out the trailer for the upcoming Hansel and Gretel: Witch Hunters: