BookRix.com Will Be Unavailable For a Few Days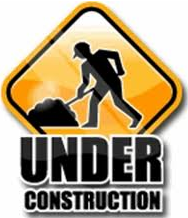 As some of you may know or possibly witnessed firsthand, our site has been having a few hiccups. Either its running a little slower than it should or it prevents you from performing certain tasks when you want to do them. These 'hiccups' are related to our servers. Essentially, they're at maximum capacity and in order to eliminate these problems, we need to upgrade. The great news is that we'll have a new and improved "super server" which should eliminate all those silly little site annoyances. The bad news is that BookRix.com will have to go offline for a few days starting tomorrow. Womp, womp.
During the days our site will be offline, we'll have a "Mini-BookRix" site in its place. It will provide some books for download in the ePub format as well as a Facebook and Twitter widget which will allow all of us to communicate with one another. We will also post a link to Amazon that will lead you to our sale books. If you have free books you wish to read during the next few days, we suggest downloading them today so you'll be able to access them. We're confident that upgrading our servers will be the best thing for our members, so we ask for your patience over the next few days while we get them situated. Rest assured we'll be working hard to BookRix back to you, better than ever before.