Celebrate Halloween Every Day in October!


People always talk about getting into the "Christmas Spirit". And we're all for that, honestly! But what about getting into the spirit of Halloween? There are so many scary movies to watch and creepy books to read, so what better time to start? That's what we're doing at BookRix. Every day in October we're celebrating Halloween by engaging in spookily fun activities.
We're crazy about books. And if you're a BookRix member, so are you! So let your imagination take over with one of these freakishly scary titles. We're gonna steam up some ghoulish cider and get our read on. C'mon! All the kids are doing it….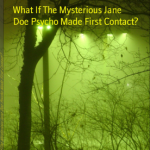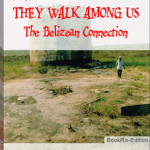 If you're looking for a scary movie to watch and you feel like you've seen 'em all, check out V/H/S. Trust us, you'll jump. Most likely multiple times, too. So make a yummy snack, draw those curtains, and get cozy on the couch, cause this one is legit. Parental Warning – it's rated R for a reason. So make sure the kiddies are tucked away nice and safe before you pop this in and give them nightmares.