On your mark, get set, Na-No-Wri-Mo!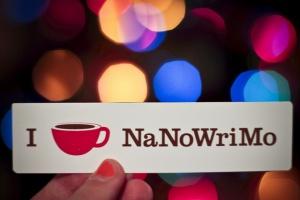 It's NaNoWriMo time again! Starting on November 1st (which means if you haven't already started, GET GOING, you're late!) writers have to put pen to paper, creating a 50,000 word (about 175 page) book by the end of the month. National Novel Writing Month was started to inspire everyone who wants to be a writer, but who have always said "later." It takes a lot of time and energy to write a novel, but with this deadline, you really only give up one month and the end result is a finished novel!
The great thing about NaNoWriMo is that there are no expectations – you can write about anything your heart desires. If you've had an idea on the back burner for years, now is the time to bring it out and make it boil! If, after writing for an entire month, you realize your book is sheer genius – GREAT – publish it and make millions. If not, at least you wrote a book and it didn't take you half a lifetime to complete it.
For most writers, actually finishing a novel is half the battle. We've all got great ideas and brilliantly witty characters, but are completely unsure about how to end the book in such a way that the reader is simultaneously sad and happy. They are sad that the book is finished, but also happy to have discovered their new favorite author. That's a lot of pressure. NaNoWriMo alleviates that pressure by encouraging writers to write for themselves; not for the reader.
It doesn't even matter what your day job is; for the month of November, we're all novelists! It's a great way for teachers, laywers, mechanics and moms to all get together and unite under one simple goal: Write a book.






Here are some great books by authors who don't need NaNoWriMo to complete a novel – May we all have books for sale in Amazon at the end of this challenge: