Edit Your Book: We All Make Mistakes!


BookRix is here, with our Publishing Tips and Tricks, to help you publish the best book possible. Here is #7 of the series, but don't forget to check out the rest!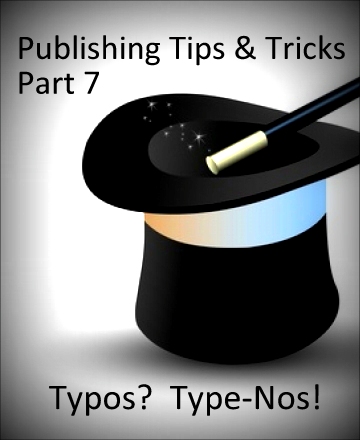 If you have the idea (and the will power), you can write a book. With the help of BookRix everyone can enter the eBook market, too. However, there is an important aspect that is (unfortunately) way too often left aside. As you know, a good story doesn't always make a good book. What good is a great cover design and blurb, if the author forgets one of the most important factors: A manuscript written with correct grammar, spelling and punctuation.
Readers are critical customers: A typo or wrong comma placement can happen once or twice, but then the reader gets angry (especially if they bought the book), or stops taking the writer seriously. Spelling or using words incorrectly is a capital sin. We've all been the victim of using "Their" when it really should be "They're", and it isn't pretty. If an author wants to satisfy their readers, then they have to invest some time (or money) on a thorough grammar check and editing. The solution for grammatical and spelling errors is relatively simple: Get an editor.
Let's face it: Every author thinks their work is perfect. This occurs because, unfortunately, after a while a certain "blindness" develops. The author knows what has to be in a certain sentence and therefore, they think a quick read over is enough – in doing so the missing letters or incorrect punctuation won't be noticed.
Just because an author looks for an editor, doesn't mean they have poor writing skills. On the contrary, a good writer insists on an editor to turn their already very good book into a work of perfection.
BookRix has on-site helpers who have gathered in the following groups: Editing 101, Elite Editing for Writers, and Serious Writers. These are users who like to revise works and have a passion for finding and eliminating careless mistakes. While they might not substitute a complete and professional editing, the major mistakes will be eliminated. More than likely, you'll even learn something new about the rules of writing.
If all our community editors are unavailable, the next best method is to find your own. Think about a well written indie book that you've read recently that was without mistakes. Contact the author and find out who edited their book. Now you can either hire that editor or ask her/him to suggest somebody else who can help you.
Unfortunately, professional editors are quite expensive. (We found that most professional editors charge about $5/page.) Therefore, every author has to decide whether to invest their money or own time for themselves. Otherwise, the only remaining option is to trust another user in doing a good job with regards to editing a book. When you are making this decision, just remember the old saying: "You get what you pay for."
No matter what you choose, we recommend: At least one beta (test) reader should read the story before it is put up for sale. This reader does not have to be a professional editor, but he/she will find the majority of mistakes that will annoy other readers when reading the book – and that's what counts.
To read the rest of the Publishing Tips and Tricks series, visit the bookrix.com profile page.