Self-Publishing: Why BookRix is Boss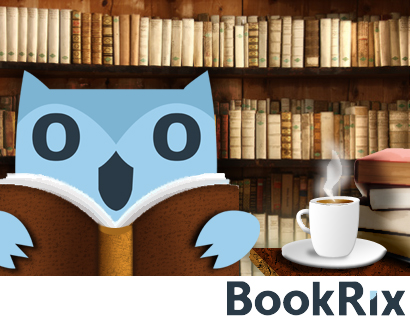 At BookRix, we make it our goal to bring you publishing services that are accessible and affordable for everyone. In order to do that, we made publishing at BookRix completely free. With BookRix, there will never be any hidden fees. All other areas of our community are also free and always will be.
As you've probably heard us say before, our aim is to revolutionize the self-published author's experience. Our passion for this is apparent in the pricing of our publishing packages (FREE)! We like to carry this passion on to your royalties. That is why you will receive 55% royalties on all of your books sold from BookRix, and 43% royalties on your books sold externally. Wondering why BookRix has to keep some? Well, almost 90% of the BookRix share goes to distribution costs for partners, technicians and external promotions. Basically the amount that is taken is used to sustain Bookrix as a company.
During the selling process you will be able to see how much you will be getting paid. Your royalties are paid out to you every quarter if you meet the minimum payout requirement of 25 euros. Once you have made that amount in sales (royalties) from your books, BookRix will transfer your funds quarterly to your already set up PayPal or Click&Buy account. Payout of your royalties is every 12 weeks. This means, for example, that you will get paid for your 1st quarter and the end of your 2nd quarter at the same time.*
Why authors are choosing BookRix:
1. It's Free.
2. At BookRix, what's yours is yours. This means that you always own the copyrights to your book. When you upload your book to our site or sell your book through us, you only give us the right to host your content. Nothing more, nothing less. If you ever decide to remove your content from our site, we won't be able to show it or have access to it.
3. Our Community. Not only can you publish your book with BookRix, you can also get help along the way. The BookRix community is there to read your book and give you feedback (be it critical or praising), supporting your goals as an author. The community will help you design a book cover, edit your book, help you learn from your mistakes and pat you on the back when you're finally finished. They'll also be there to discuss the news of the day over a virtual cup of coffee.
4. BookRix helps authors get their published books to the eBook market. Amazon, Barnes & Noble, Kindle, Kobo and the Apple iBookstore are today's major resources for eBooks and that's exactly where we'll send your book! The more exposure your book gets, the more chances it will have to sell. Currently, if you use Smashwords (another self-publishing service), your book can only enter Amazon (the largest of the online bookstores) if you have already made $1000 with your book. Even then, your book will only be considered for Amazon.
5. The BookRix Team. We want to help make your book the best it can be. We want millions of people to read and love your book. That's why we're here. That's why we created the "Publishing Tips & Tricks" series; to help authors learn more about successful publishing and marketing. We're here to help and it won't take us 10 days to answer you (like it does at other sites). We will do our best to respond within 24 hours and are always happy to answer any questions you might have.
Choosing where and when to publish your book is a big step for any author, so BookRix is here to help make your decision that much easier.
*Tip: If you ever what to see how your sales are doing, when you get paid out, what books you have purchased/sold, etc. you can click on "Home", "Profile settings" and "My Transactions". From here you can look into "Book purchases", your own "Sales statistics" and "Selling expenses and Contracts".