Winter is Coming: Useful Tips on How to Survive.


If you're lucky, you live someplace warm and sunny; someplace where you don't need to wear pants under your pants, or heat the inside of your boots with your hairdryer before leaving for work. You don't feel excited about a sweater sale or finding a coat that is warm but doesn't make you look like a giant marshmallow. You don't have to run outside as soon as the sun peaks through the clouds for fear of missing it entirely. And if you're really lucky, you're building sandcastles instead of snowmen. However, so many of us are already dealing with the winter blues. The it's-too-cold-to-go-outside and the I'm-wearing-all-the-socks-I-own blues. If you're really feeling the cold today, I have something that will make you feel much better. The coldest temperature ever recorded is -89.2°C (−128.6 °F), so unless you live in Antarctica, at least you're warmer than that.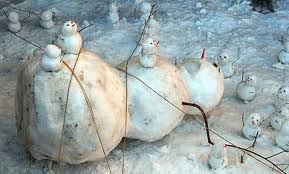 The BookRix office is located in Munich, which means we're lightly dusted with snow and dreaming of sunlight at this time of year. We've compiled a list of winter survival tips for all our readers and writers, to help make you warm again.
1. Don't eat yellow snow. (What? Some people might not know that…)
2. For obvious reasons, always carry tissues. Anybody whose ever had those special winter nose crusties, or used the back of their mitten in a jam, knows what I'm talking about.
3. Sit near your fireplace/heater/radiator and look at pictures of tropical places. This works especially well if you believe frost bite is a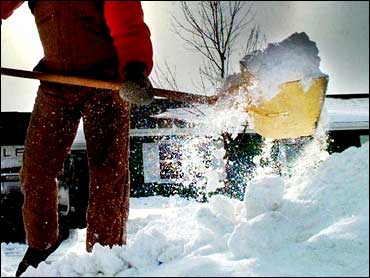 state of mind. (Try these pictures.)
4. Don't shovel your driveway at night because when you wake up the next morning, the three inches of fresh snow will make you feel like giving up forever.
5. Carry something hot around. If you're at home, put a hot water bottle under the blankets with you – or in your coat if you're in the car. If you're commuting use a travel mug, or if you're in the office, a regular mug. Having warm hands is one of the hardest things to achieve in the winter, but will make you feel almost 100% better.
6. For those of you with kids (or are young at heart), find an open space where the freshly fallen snow hasn't been disturbed (city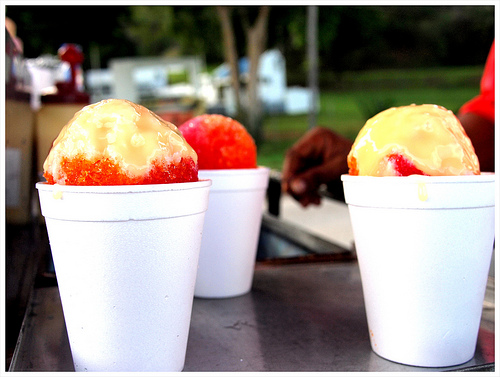 dwellers, try your neighborhood park). Scoop it into several small plastic cups and then head home. As soon as you're home, pour any juice you've got into the cup. Voila – Homemade slushies. Caution: Eating a lot of snow is probably not good for you. Click HERE to weigh your options.
7. Build a snowman and get creative. We've all built snowmen before, but have you ever thought about painting it afterwards? Grab some large paintbrushes and some enviro friendly paint and get started. For other fun snow activities try THESE.
8. If you read #4 and #5 and are now convinced I'm insane, you might want to try some inside activities. Winter often turns us into an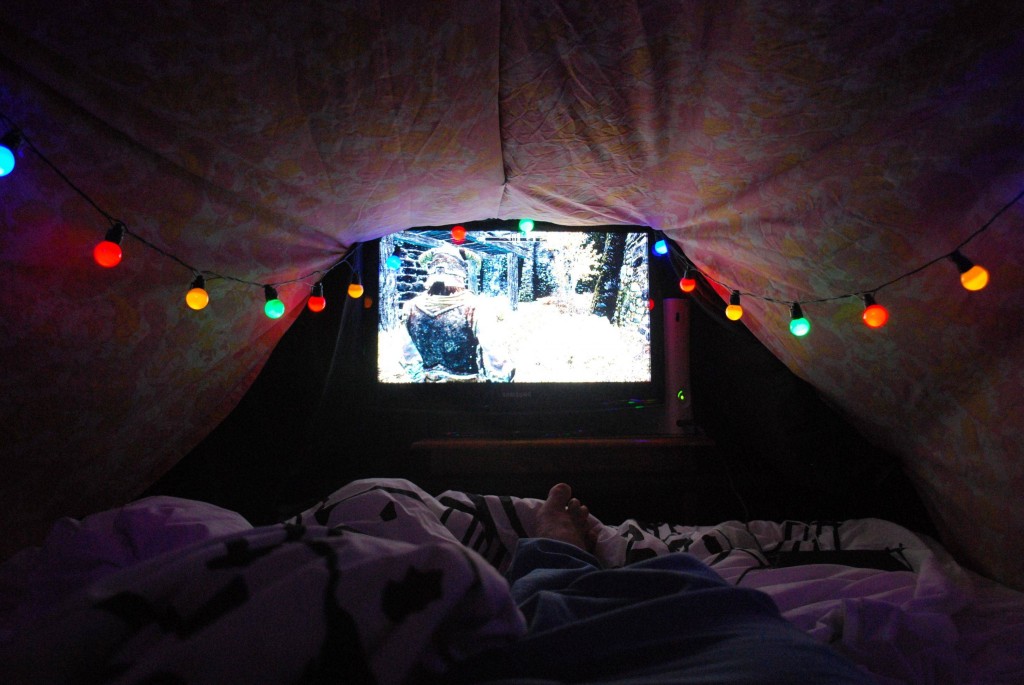 entire community of hermits – but who says we have to bear it all alone. Invite some friends over and have a movie marathon. Have everybody bring their favorite comfort food and a blanket. And keep in mind that if somebody suggests you build a fort with all of those blankets, the answer is always yes. Forts are also great places to film chase scenes. Check it out!.
9. Dress warmly. I know it doesn't look "cool" to swaddle yourself in scarves and sweaters and long underwear, but when push comes to shove, you'll be warm and warm is what you want to be. If you're fashion conscious, try wearing under layers – all those "thermal" shirts and "heat-tech" leggings actually help you stay warm, while hiding discreetly under your well thought out outfit. The best thing about winter fashion is that it encourages accessorizing; that means you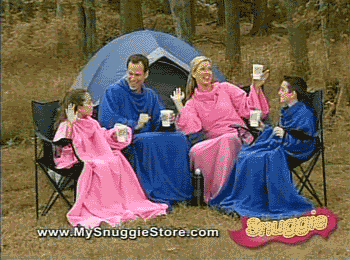 should wear it all – hat, scarf, mittens/gloves, sweater, leg warmers, boots, and a coat. Every little bit helps. Also, nobody will ever know that you're wearing two pairs of wool socks inside your boots.
10. Get a Snuggie. And without a single second of hesitation, wear that bad boy at work. And take pictures. Lots of pictures. And share them with us.
If you have any of your own great winter tips, please share them with us on Facebook.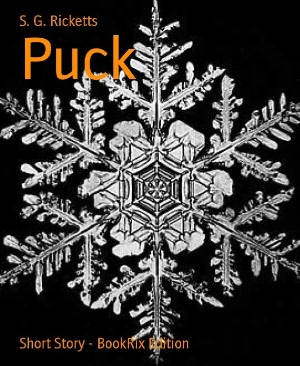 If you do decide to hermit yourself, make sure you've got a great winter book to read:
The land of mystique and wonder lies only in the realm of imagination. Or so I thought, before I met him. After all, people would talk about fairy wings.

4 Responses to Winter is Coming: Useful Tips on How to Survive.