Wiki Wiki, Who's Got The Wiki?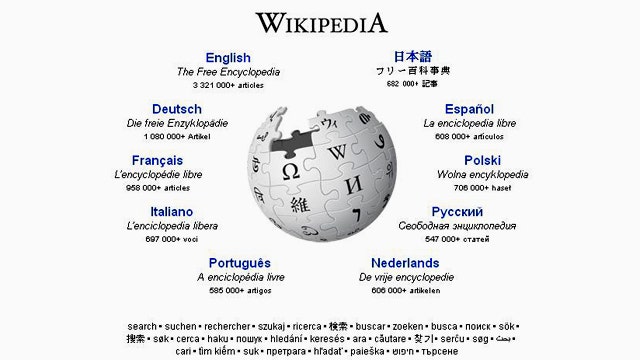 Back in my day, the computer was the last place I'd go to for help researching my school paper. If I couldn't find the information I was looking for in my Encyclopedia Britannica set at home, I was at the library, knuckle deep in any book I could get my hands on, choosing wisely which ones I should check out. The librarians were incredibly helpful and always steered me in the right direction when I felt overwhelmed. Bless them and their patience. The computer was only useful to me at the very end of my project, when I wanted my paper to look neat and organized. I can still remember my dad's old IBN. Looking at it, I recall how useless I thought they were and how frustrated it could make me. Where's the cursor? Why is my text alignment off? F1? UGH. But my dad was convinced they were the wave of the future. And boy was he right.
It's hard to imagine life without Wikipedia. It's such a fast and simple way to find information about, well…anything really. 9 times out of 10, if I Google a famous person, a vacation destination or an ailment I'm convinced I have, Wikipedia appears at the top of my search results. It's fantastic for quick fact finding, reference points and general info.  January 15th is Wikipedia Day. In 2001, the site was launched and the internet hasn't been the same since. And for that, we thank you!
Another thing we couldn't imagine living without? eBooks. Seriously, where would we be in life without them? Today we're recommending Eyes of the Innocent by Patrick Spiker. Blurb: One year ago, she was a happy girl with a life of privilege and adventure. Now she lives in a tent, on the run from the man who helped murder her family. She is haunted by mistakes she cannot change, memories she wants to erase, and a truth so shocking that it turned her life into a nightmare. Her name is Jamie. This is her story.
One Response to Wiki Wiki, Who's Got The Wiki?