"Evol": A Review and A Giveaway



Book for Review: Evol by Jess Wygle
Genre: Thriller
Blurb: What doesn't kill you…
"I will do whatever it takes to keep us together. Nothing can keep us apart. You're mine now." She'd love him just as he loved her. She had to. She didn't have a choice.
In love and happily living the life she always dreamed of, Venna Caldwell doesn't know she is the object of a secret obsession. Until one night when she's home alone and her stalker finally acts on his fantasies, dragging her into a sadistic nightmare that she barely escapes. Running for her life, from a man who will never stop hunting her, Venna reaches out to her estranged half-brother, grasping desperately at what little hope she has left. How far will she go to keep out of the clutches of the unrelenting monster that's hungry for her?
My Review:
Normally, I'm the kind of reader who picks up popular fiction and reads new books by old favourites. However, over the past year or so, I've found myself frequently stepping outside my good ol' comfort zone to find something new. Indie authors are my newest craze and I can't see this fad ending anytime soon. Evol was one of my first ever Thrillers (aside from some John Grisham that I tried for a lark back in high school, and the time I read Crime and Punishment, which is totally a Thriller in my mind…), and if reading a book from start to finish in the course of an afternoon, afraid to stop for fear of physical harm to the characters and looking under the bed before going to sleep is what reading a Thriller is like, well, then, let's just say I'm HOOKED.
The story opens in England with a lovely introduction to Venna, the heroine and main character of Evol. Venna is beautiful and talented and in love with her fiance, Luke. She has the lead role in the upcoming production of The Phantom of the Opera and she couldn't be happier. The perfect set-up for a major disaster, am I right?
After being kidnapped by her long-term (but completely unknown) stalker, Merrick, she wakes up in the hospital, only to realize that her nightmares about the last 17 days really are true. The reader is offered brief glimpses (via flashback) to her ordeals with Merrick, small hints to the torture that she endured. Covered in scars and bruising, her family tries to help her move past, what they can only imagine to be, the worst thing that will ever happen to her. At this point, the reader is thinking, "No way could it get any worse"… but that's just wishful thinking, isn't it?
The third part of the story has Venna alone and running for her life. Merrick has promised that they will be together and she will be HIS, and now she knows he won't stop until he has fulfilled his promise. She flees to the United States in hopes that her long-lost half brother, Dorian (don't you love these names?), will be willing to help her. Lucky for Venna, Dorian is a stand-up guy who opens his door and his life to help his broken shell of a sister. And now the hiding begins. My anxiety at this point, was so high that I had to make myself some hot cocoa to calm my nerves.
Now we're hiding with Venna, Dorian, and Dorian's hunk-of-a-friend Lane. Venna's increasing paranoia makes it hard for them to even pretend they're living a normal life. As a girl, I completely sided with Venna on everything. Sure, she's overly worried every second of the day, and she hides knives under the couch and beside the toilet and in her bedside table, but to be honest, after what she went through, I'd probably do the same. And now we're waiting, wondering when Merrick is going to find her and when we're finally going to be able to breath again.
I don't want to say anymore about the story, for fear of spoiling it for everyone else, but I will say this – the ending is completely worth it. All the fear and anxiety that the reader goes through is completely made worth your while in the nerve-wracking excitement of the final battle between good and evil… or should I say "Evol". Even if Thrillers aren't your thing, there's really nothing NOT to like about this book. If I were a giver of stars, I would be giving this 5 out of 5.
If you want to learn more about the author, Jess Wygle, and her books, you can visit her BookRix profile page HERE, or check out her personal blog HERE.
AND now for the moment you've all been waiting for – THE GIVEAWAY!
At the end of the tour, BookRix will be giving away a $100 Amazon gift card, a BookRix Sampler Pack (several great eBooks published by BookRix members), 2 eBooks by Jess Wygle and also an Evol t-shirt (as pictured below). You know you want it, so sign-up for the giveaway for your chance to win!
LINKS TO BUY: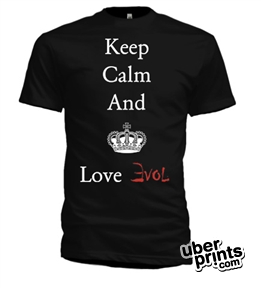 A Rafflecopter Giveaway

Posted in

Book Blog Tours, Book Reviews, BookRix, BookRix Community, Featured Authors, Featured Books, Giveaways
|
Tagged

blog tour, book reviews, BookRix, Evol, Giveaway, Jess Wygle, what to read
2 Responses to "Evol": A Review and A Giveaway