BookRix
Published
September 4th, 2013
|
By
BookRix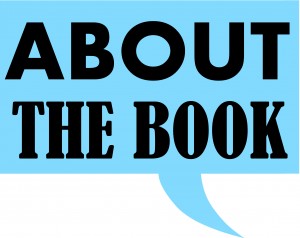 After his untimely plumbing accident, 17 year old Zack dies, finding himself in the Land of the Dead. Thanks to a helpful Reaper named Melvin, he gets the opportunity to go back in time, to stop his death and reconnect with a girl he loves. However, she does not remember him. So now he must try to get her to fall in love with him again.

The tale of a zombie and a love story from beyond the grave.
BUY LINKS:
AMAZON
iTUNES
KOBO
BARNES & NOBLE
GOODREADS
BookRix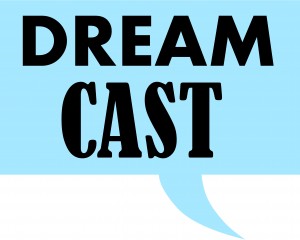 CHARACTER…………………..ACTOR
Zack………………………………….Nicholas Hoult
Jane………………………………….Lyndsy Fonseca
Melvin………………………………..John DiMaggio (voice) I'd imagine Melvin would be animated in some way
Jessica………………………………Claire Holt
Sam………………………………….Brandon Jones
Sara (the waitress)………………..Tania Raymonde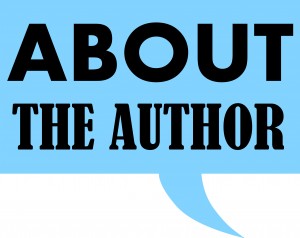 Jackie Lawson was born in 1988 in Huntsville, Alabama and has lived there the whole 25 years of her life. She started writing in high school, which is where her first book began, and continued on while she was studying Graphic Design at Calhoun Community College. She loves the spooky and the supernatural and has really developed a liking for director Tim Burton over the years. She shares the same idea with Tim Burton; the idea that making death (normally a very grim subject) into a more light-hearted and funny sentiment is good for all of us. If we can just look at the things that make us uncomfortable or scare us and change them into something lighter, it would make it easier to enjoy life.
Jackie has only just begun her journey as a writer, publishing her work with the international online writing community, BookRix.com, and hopes to continue writing and creating more stories as well.
Find Jackie on the Web:
AUTHOR BLOG
TWITTER
FACEBOOK
BOOKRIX PROFILE
Published
August 28th, 2013
|
By
BookRix
After recently turning 18, Adam Lewis LaValley is the youngest success story at BookRix. Adam, known as "rootrot", is one of the most well-known young writers on BookRix, and his hard work is starting to pay off – His first self-published eBook, The Mountain Man, has been in our top 10 sales ranking since January! Adam is a multi-talented writer; he is a self-proclaimed history buff, and just published his first historical book, Freedom Ho! Extravagant Stories from America's Past. He also recently published CORE – today's featured book – a futuristic sci-fi action novel with intense descriptions, plot and back-story only a history connoisseur could create.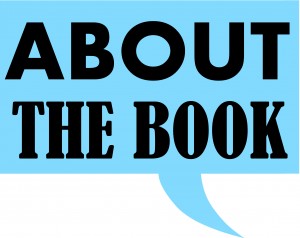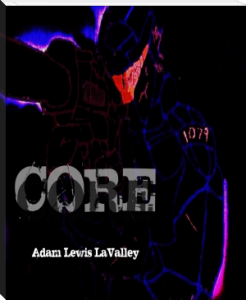 The world has been ravaged by nuclear war, famine, and terrorism. In a continent's ashes, a new power has risen…In its pursuit for supremacy, the power attacks and conquers the neighboring, small thriving country of Maruvi. The Imperial CORE Warrior Program quickly wipes out Maruvi's defenses and military structures, killing off their best fighters, the Jaspers. Only one lone rebel group remains to resist the invaders, but their attacks are futile…they are forced into hiding as the COREs continue their onslaught.
But that was until one of their own, Unit Radez1079, joined the Resistance. With this professional combatant, the rebels again take arms and rise up. After 40 years of hiding they must rise to fight this power, and this time it's die or try…
BUY LINKS:
AMAZON
KOBO
ITUNES
BARNES&NOBLE
BOOKRIX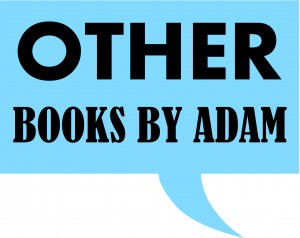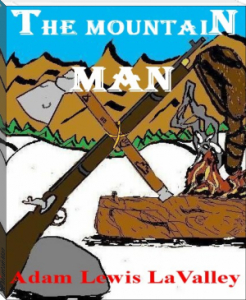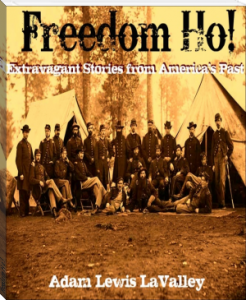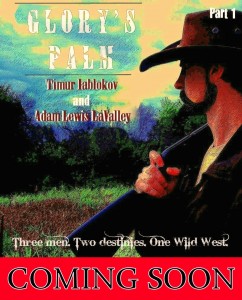 You can find more free eBooks by Adam LaValley by clicking right HERE!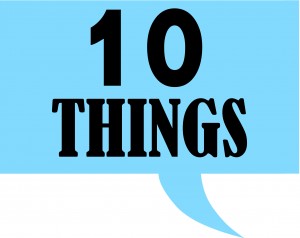 10 Things You Wouldn't Have Known About Adam:

1. Loves cartoons and animation in general; anime travel series are a new personal favorite, and he is captivated by Kino's Journey.
2. Is an amateur graphic artist.
3. Has a thing for messing around with animation; hopes to see one of his stories as an animation on the big screen or television one day.
4. Began drawing funny little cartoon characters at the age of 11.
5. Started a collection of Louis L'Amour Western novels.
6. Aside from Civil War history, loves the Industrial and Progressive Eras.
7. Prefers Teddy Roosevelt and Lincoln over other presidents any day.
8. Favorite saying from Teddy: "Mistah SPEAKAH!"
9. Is a not-too distant blood relative of Ulysses S. Grant, and owns a copy of his autobiography.
10. Hates tomatoes, loves fries!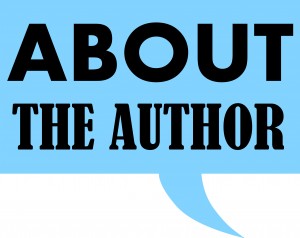 Adam Lewis LaValley was born and raised in Minnesota, and has been living there since. Having just completed High School, he is now being exposed to the world and all its opportunities. With a deep interest in American history, he plans to take courses at the University of Minnesota to strengthen his understanding of the past and later begin a career in teaching.

Having written his first full-length novel at the age of 13, Adam has gone on to better his skills at writing by introducing himself to various genres and writing forms. He has found, surprisingly, that his storytelling skill lies in tales of Historical Fiction and Sci-Fi.
After joining the Bookrix community in 2010, Adam has been introduced to a positive environment full of encouragement and ambitious young story writers like himself. His dream of publishing a novel came true when The Mountain Man hit the website's front page in December 2012, and became a bestseller. Since then, two others have been published.
Aside from writing by himself, Adam is also collaborating with Bookrix writer Timur Iablokov (the.dragon) and DeviantArt artist Plaguey to create a Sci-Fi graphic light novel. Glory's Palm, a Western novel that will feature three parts to its storyline, will also be published this September.
Find Adam on the Web:
AUTHOR BLOG
AUTHOR ART
FACEBOOK

Published
July 25th, 2013
|
By
BookRix

GUEST POST
Today we are featuring an article by Amber, owner and co-creator of Me, My Shelf and I blog, MMSAI Designs, and Book Nerd Tours.  Amber has a lot of great insights about the art of marketing and selling eBooks, and the eBook self-publishing world in general, so we've asked her here to shake some sense into you. She wants to share some wisdom, gained through years of experience with Independent Authors, hopeful that it will rub off on at least a few of you.


WHY YOUR COVER MATTERS
I'm going to tell you something that might come as a shock to you, and maybe sound even a little harsh. But it's the truth and frankly someone needs to say it. No matter how well your book is written or how intriguing your synopsis is, no one is going to even think about buying your book if you have a poorly crafted cover.
No one is going to even think about buying your book if you have a poorly crafted cover.
I know, I know, we constantly spout the phrase 'Don't judge a book by its cover' but let's face it, when it comes to using this phrase about actual books, and not as just a vague mantra about life, everyone really does judge a book by its cover. Book Buyers. Book Readers. Book Bloggers. Book Sellers.
Think about it, it's the books first impression. When someone is scrolling through an eBook store, what do they see? Not the synopsis, not an excerpt. They see the cover. Your cover is the difference between someone clicking on your book to see that masterfully crafted synopsis, and them scrolling past and never thinking another thought on it again. First impressions are everything and if you are not using the cover to your advantage, you have no one to blame for poor book sales but yourself.
Independent Authors have a wonderful opportunity that traditionally published authors don't – they have 100% full control over their cover art. Do you know how many traditionally published authors would kill to have even a tiny say in their cover?
Independent authors constantly waste this opportunity by looking at their cover as a way to save money. Instead of spending a few days looking around the millions of able bodied and extremely well priced graphic designers on the internet, they blow the dust off that version of Paint Shop Pro that hasn't been used since Madonna had her last top 40 hit, and put something together themselves.
Independent authors constantly waste this opportunity by looking at their cover as a way to save money.
These very same people who would never consider doing heart surgery because they weren't trained as a doctor. People who wouldn't even entertain the idea of teaching an advanced English class because they do not possess an English degree. These very same people are more than willing to jump into the shoes of a Graphic Designer without batting an eyelash and think they can do that job, maybe not as well, but well enough. In any job, "well enough" is never a good option and it never works.
Not only can this be detrimental to your book sales, but quite possibly to yourself personally. Did you know nearly all photos on the internet are copyright protected in some fashion? If you're just grabbing things willy-nilly you could get sued. And that if you are buying stock images, you could be wasting money. A designer already has accounts with all these stock places, they get the images for far less than you would and generally they come as part of the cost you pay said designer!
I know you believe you book is great, and if people could just read it they would love it. I don't doubt you – but let me share with you something to think about before you dismiss the thought that the marketing that comes along with a book cover isn't as important as I make it seem. Before you fully subscribe to the idea your writing style alone will carry your career remember this: JK Rowling, author of the Harry Potter Series published a book under a pen name recently. Even her fantastic and multi-award winning writing could not sell more than 1500 copies of that book in 6 months. When it was leaked she was in fact the author her sales jumped 500,000% in 48 hours. That day JK helped prove that writing doesn't sell books – marketing does. You're not JK Rowling, yet. Your name alone won't sell your books, and it's not ever going to if people don't want to read them in the first place.
That day JK helped prove that writing doesn't sell books – marketing does. You're not JK Rowling, yet.
- Amber



Check out these links for more author tips about:
Marketing your eBook
eBook Cover Design
Creating an eBook
And make sure to stop by the Art Writers group if you need help with your cover!




Published
June 5th, 2013
|
By
BookRix




Upload and Formatting
With the BookRix self publishing platform, we have made the creation and selling of eBooks effortless. If you've been looking for a simple way to create the best eBook and distribute it to as many online shops as possible, then you've come to the right place.
Our BookRix support team recommends that our authors utilize the document upload option, as it properly prepares your eBook. Most authors maintain a backup copy of their work in a program like Microsoft Word or Open Office. Doing so provides ease of storage as well as a sense of safety. If your manuscript is already formatted within the Word doc, then you can easily upload it as is. The advantages of doing this are:
-              Fewer clicks to get your eBook published
-              Automatic creation of table of contents
-              Ability to edit uploaded document
-              Avoid annoying formatting errors that can arise from "copy & paste" functionality
How do I make my document ideal for uploading?
The chapter title of your document should begin with the heading styles in Word or Open office. When you use the "Heading" feature in the tool bar (NOT to be confused with "Header") to format each chapter title, the chapters will automatically be created in the editor when you upload the file. The chapters will create a table of contents and are clickable, taking you directly to the selected chapters. It's that easy.
What else is taken from formatting?
If your document includes images or photos, these will be included in the eBook and will appear centered below the text or on a new page. The formatting "bold", "italic" and "underline" will also be accepted as well as the text alignment "centered" or "flush right". In addition, paragraphs and line breaks are detected and incorporated as well.
Why is "copy and paste" not the ideal method to create an eBook?
Although this functionality is still available, our support team advises against it. Creating one chapter at a time often causes formatting errors that are annoying and unnecessary. Many of these errors are manually created and time consuming to fix. Do yourself a favor – try the file upload option. You'll be pleased you did.
Published
May 16th, 2013
|
By
BookRix



Book for Review:
The Long Way
by Aaron Redfern
Genre: YA, Fantasy, Adventure
Blurb: In a move that defies all logic and likelihood, a young boy named Spiff is called upon to carry out the most important quest that has ever been undertaken. His mission drags him headlong across the face of the world, through a veritable pantheon of hardships and threats that are at once chilling and baffling. Along the way he meets dragons and madmen, and learns that the lovable and the monstrous are two sides of the same coin.
Conceived as a darkly whimsical loose retelling of the Tolkien saga, The Long Way poses the question that high fantasy rarely cares to ask: Why?
Book Review by Kevin: A BookRix Team Member:
A friend threw this book at me with Harry Potter and Terry Pratchett's Discworld Series as references, and the blurb mentions the Tolkien saga so I had an idea of the terrain; magic, magical critters; trolls, gremlins, wizards, elves, human types. For those of you who haven't read this book yet, AR's [Aaron Redern] got it going on! It's a wild adventure with both familiar and really unusual characters. Some pretty cool stuff. It's quite a trip.
There are lots of levels. Straight up excellent story-telling of a journey of search and discovery. It's rich and gooey with abandon and insight. It reads like an homage to the tradition (of crazy fun) of which AR is obviously a big fan. In this generous offering of crazy fun he upholds those references and introduces some very unique twists and characters. This book rocks big!
In the beginning, our hero's father, Scoff, lives and works on the farm he will one day inherit. Then one day, he receives a beautiful, seemingly innocent, gold and emerald ring in exchange for some handyman tasks he performed for a wizard. The ring, he then bestows upon his beloved Clara before asking for her hand in marriage. After more than a decade of married life, the wizard demands they return the ring to him without any kind of explanation or offer of compensation. Considering how a demand from a wizard isn't a request, they send the ring back in the hands of their young off-spring, Spiff.
Spiff, the type who is often lost in whimsy, is in his own world until, in a flash, what was securely in his hand is snatched away. Now, empty-handed, he has no recourse but to pursue the thief fearing punishment from his father for the failed delivery, and the possibility of being turned into something small and slimy by an angry wizard. Fortunately he runs right into the wizard just as he is about to become something's lunch and is saved. For the most part.
The explanation from the wizard about the importance of recapturing the ring falls upon ears without references or desire to understand. Spiff somehow only acknowledges his own silent fears and concerns for his own safety while almost hearing about things he could care less about: "He wondered why he was being told all of this and whether he would still be turned in to a worm. He didn't want to live in a jar." Well, he is a little young to be bothered by such things, right?
Before being scooted off to the unknown to retrieve the ring, the wizard arms him with tools to keep him alive to complete the task, including the assistance and company of an amazing critter, aptly named Euclid, who is kinda handy to have around and real, real funny.
The travel is all on foot and the sudden climates and terrain changes turn a long walk into punishment. One really gets that "real time" feeling when the passing of time is punctuated by occurrences one can't immediately explain or understand; the behavior of people and beings one needs time to observe before deciding if they're friend or foe. It reminded me of Carlos Casteneda and how Don Juan was constantly whispering in his ear. Even Euclid didn't have all the answers all the time.
From the hilarious suggestions of the healers, the Merai; all comfort and refuge. Sanctuary. Euclid notes, "There's nothing wrong with them, (but)…A place like this can't exist… Life is change and imperfection, but nothing ever happens here….this place is a bubble" to the Nornmen, who live to fight, and the poetic wisdom of the last wooly Mammoth. There are such beautifully unique layers from each. Rich. Aye.
Euclid's "reminders" to Spiff, who isn't up for any of it, especially after getting to know the Merai, to allow himself to see the situation for what it is, "…you have to take it [the ring] there. There is no other way. Those are the rules. There's no cheating… Can't you just accept what you have to do?…don't you realize what's at stake?", like Don Juan's prodding of Carlos (Carlitos) to do something similar. The path.
All Spiff wants is to return that dang ring (somewhere, anywhere) and just go back to the comfort and safety of his home, his parents, and his life as his companion asked, "Why do I have to keep pushing you every step of the way?" There's a few times when fatigue takes him off and in dreams he's shown the historical significance, the unavoidable, dire importance of it all and his pivotal role in it, in Technicolor®. He could care less about any of it of course, so he tends to forget about it right away or just ignore it.
This is excellent reading, I thoroughly enjoyed it and I can't wait to read the follow up!
*FYI – The Long Way is part one of a two book series – Check out The Forgotten Way to find out what happens to Spiff after the world is saved.
AND now for the moment you've all been waiting for – THE GIVEAWAY!
At the end of the tour, BookRix will be giving away three great prizes to three lucky winners:
1st prize: A $100 Amazon gift card, a BookRix Sampler Pack (several great eBooks published by BookRix members), a copy of the newly released The Long Way, and also some great swag (t-shirts, bookmarks)!
2nd Prize: A $50 Amazon gift card and two free eBooks!
3rd Prize: A $25 Amazon gift card and a free eBook!
You know you want those prizes, so sign-up for the giveaway for your chance to win!
To follow the tour, please visit The Long Way Tour Schedule Page.
Aaron Redfern: Bio

Aaron Redfern has been reading and writing fantasy since a time when he could count his age on his fingers. He went to Williams College and studied English, a language in which he was already proficient, and although he learned almost nothing from the English professors, dead poets and novelists taught him a great deal. While at college, he fell thoroughly in love with New England. He has decided never to leave and currently resides near Northampton, Massachusetts.
Aaron has written three novels, including The Long Way and its sequel, The Forgotten Way. His short-fiction titles include Stories About the Rain and Crawl.
a Rafflecopter giveaway



Published
April 8th, 2013
|
By
BookRix


Follow The Crystal Palace Chronicles Part One: Heroes and Hearts as it goes on tour.
Each stop will share one or more of the following: A review, an interview, a giveaway, a guest post or a PROMO.
The Virtual Book Tour is on NOW!
April 8 – May 3
The Crystal Palace Chronicles Part Two: The Descendants of Quendaris is set to release on May 3rd, so now is your chance to get caught up on the story!
Over
$300

in giveaway prizes!

Heroes and Hearts a Romance/Fantasy Adventure by Noemi Betancourt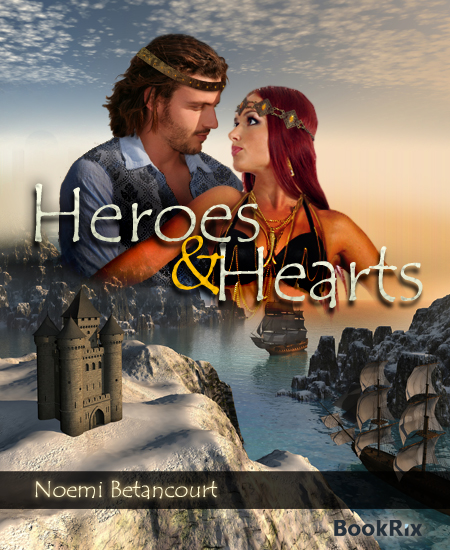 Isabel Kendra is no stranger to a life of struggle. When her father disappeared years ago she and her mother had to fend for themselves. Even now as a chef experiencing burn out on the job, she does what is necessary to pay her bills while dodging her mother's attempts to find her a man. She is more than capable of taking care of herself and neither wants or needs some man to do it for her.
When Isabel comes home one day to find her house turned upside down she discovers her life is about to follow suit in this tale of swords and sorcery, love and prejudice. Prince Alaric is dashing, handsome and brave, everything a prince should be. He is also no stranger to the female form, yet when he meets the bold and vivacious Isabel, rather than be put off by her lack of docility he finds himself drawn to her allure in a way that he simply cannot understand.
Together the two must thwart the evil forces that threaten their lives and their worlds, while struggling against their own blistering attraction for each other. Can Isabel balance her aversion to the prince's habit of coming to her rescue with the realization that sometimes it is all right to accept help from a man? And can Alaric handle himself around a damsel who gets herself out of her own distress and learn to be simply the man who loves her?
April 8 – Reading Addiction Blog Tours – Meet and Greet
April 9 – Bunny's Reviews – Guest Post/Giveaway/PROMO
$10 Amazon Gift Card + eBook – Leave a comment to participate.
April 10 – The Book Faery Reviews – Guest Post/Giveaway/PROMO
$10 Amazon Gift Card + eBook – Available until the end of April.
April 11 – Book Marks the Spot – Giveaway/PROMO
$10 Amazon Gift Card + eBook – Leave a comment to participate.
April 12 – My Pathway to Books – Review
April 13 – Must Read Faster – Guest Post/PROMO
April 14 – Noemi Bentancourt's Author Blog – Guest Post – An Exclusive Interview
April 15 – BookRix – Review/Giveaway
$100 Amazon Gift Card + Heroes and Hearts swag + BookRix Sampler Pack – ON NOW!
April 16 – My Reading Addiction – Review
April 17 – The Between – Review
April 18 – Laurie's Thoughts and Reviews – PROMO
April 19 – Author Ever Leigh – Review
April 20 – Texas Book Nook – Review
April 22 – Feed My Need, For a Good Read – PROMO
April 23 – The Avid Reader – PROMO/Giveaway
$10 Amazon Gift Card + eBook at the author's website: Noemi Betancourt
April 25 – My Cozie Corner – Review
April 26 – Words I Write Crazy – Review/Giveaway
$25 Amazon Gift Card + eBook
April 27 – Magnolia Blossom Review – Review/Interview/Giveaway
$25 Amazon Gift Card + eBook
April 28 – Inside BJ's Head – Review/Giveaway
$25 Amazon Gift Card + eBook
April 29 – The Serial Reader – Review/Interview
April 30 – pending
May 1 – Book Maven – Review
May 2 – Faerie Tale Books – Review/Giveaway/Guest Post
$25 Amazon Gift Card + eBook
May 3 – RABT Reviews – Review
May 6 – Announce the BookRix big giveaway winner!
If you're interested in participating in a BookRix blog tour or just want to learn more, please leave your name and email, along with a brief message, in the comment area below.

Special thanks to Reading Addiction Blog Tours for all their help.