Our team leader, Vivian Tan, has some news to share with you: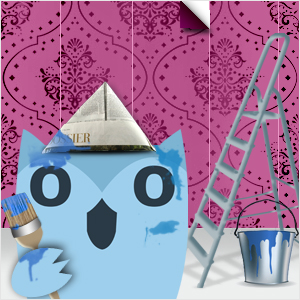 In the near future, BookRix is going to be renovated.
You've probably noticed some of the changes that have already been made, or have read about them in the Less is More discussion thread in the New to BookRix group, however; we want to take this time to tell you more about some of the new features that BookRix will be offering.
The book viewer and editor have been our greatest hurtle to overcome. Many users will surely agree when we say our previous editor was a little behind the times. Demands and requirements have changed a lot over the years and we're finally going to be ahead of the game.
The new editor will now focus primarily on the creation of an ePub that is compatible with all the devices out there. And, although it won't look so much like a classic book, the BookRix viewer will be faster, more efficient, and accessible on all your devices.
Basically, this means that you can adapt the book view on the screen of any device you want to use, or you can change the view point based on the size of the window. If you prefer larger screens and re-size your window, you don't have to worry because the size of the book page will be automatically adjusted (even in regards to font size, less/more text, hyphenation, justification, etc.). So as you can see, the classic look of a print book is no longer relevant in our new book view, just as it's not relevant in any other current ePub formatting.
For our users, especially those who have learned to love the old book editor and viewer, not all of the changes will come about without creating some pain. Playing with the page backgrounds and font colors is no longer relevant and the two-page book will be a thing of the past. Now you're asking, "Why are you making these changes when there are so many beautiful examples of books that use those design options?"
The main reason for these changes is that our books have been rejected from certain eBook shops, or haven't been accessible for certain reading devices – and that's just not okay with us. With the increasing importance of e-book sales for our authors, it was evident that BookRix books converted into common ePub formats were often visually and technically unable to keep up with the eBooks from large publishing companies. Here are some of the main reasons why BookRix users have been kept from the shops: Lack of space between paragraphs, no indentation of the first line of a paragraph, and ugly text formatting. And that's just naming a few. Sure, the classic book viewer might have been fine on your computer, but we want it to be so with all the different devices out there. We also want it to work as an ePub.
If you're worried about images, you will be relieved to know that you can continue to integrate them into your books.
We are certain that there is going to be one or the other weeping eye, but we are also confident that the new book view is going to make you a lot happier than our old one has.
-Vivian


In the first tip from our series "Publishing Tips & Tricks" we told you that the best marketing is when you're active. But you have probably wondered what you can do to be active. That's why we want to show you the options on BookRix for getting more attention as an author.
Build up a network, invite your friends and colleagues to read your book on BookRix and kindly ask them to share it. Use our groups to look for contacts who share the same interest as you. Find fans of the topics or genres you're talking about in your book and connect with them. These contacts are not only important as they might be your potential readers, but they can also forward you important information such as events that could provide a promotional platform for you.
Post a link to your book in the corresponding grouns and recommend it to users who might be interested. Take part in contests on BookRix because then the community will not only pay more attention to you as an author, but also to your books.
Don't wait for others to help you. Become prominent as an author by being thoughtful, helpful and by providing good reviews. Such behavior will cause other readers will be interested in you. In addition, they will see what you are doing and find your books. An author who has received a valuable review is more likely to return the favor. And having as many book reviews as possible is important, as they are a point of reference on your Book Info Page. Having various reviews implies its popularity and will entice others to read your work. The more reviews (good and constructive), the better chance your book has of being read by others.
Consider other authors as colleagues or partners. It doesn't help you seeing them as your competitors because you can learn a lot from other writers. An author who spoils a relationship with a fellow writer has the disadvantage. Authors are often involved in the same networks, so it's best to keep things professional. By maintaining a good standing with other authors, you significantly increase your reach across various social platforms.
Keep in mind that the BookRix team is always out there reading and reviewing books, even though you may not be aware of it. If you want to be features on he site, your book cannot be rated as 18+. So please take that into consideration, as 18+ should be reserved for exceptionally violent or sexually explicit content. We want to promote your book, so please be careful not to put up unnecessary barriers. Keep in mind that there isn't a large difference between 16+ and 18+.
-
The BookRix team
Today, BookRix recommends The Redemption of Marvin Fuster by one of our favorite authors, Patrick Sean Lee. Or as we know him in our BookRix community, Felixthecat. We hope you enjoy this as much as we did!
"String theory. Ahh! I have a love of music, myself. Had I not gotten involved in politics, I believe I might have taken up the violin seriously, or perhaps the cello. Have you ever been to the symphony, Mr. Fuster?" The governor beamed; a chord deep inside him began to resonate, and a soft breeze rustled across his face and into his heart, as though nature itself was beginning to conspire against him in order to obliterate his initial assessment of Marvin's stature in his world. This man of the streets had a love for music, and that raised him immeasurably in the eyes of Richard Harris. Perhaps he would allow him to stay for an hour or two so that they could discuss Tchaikovsky and Massenet.
"No, I believe you are referring to a different type of string, sir. Though I do not pretend to know a great deal about the subject yet, the string this book refers to is a quantum matter, altogether on a different plane than music…though I do like certain types of Bluegrass, and folk music," Marvin corrected him.