"How lucky I am to have something that makes saying goodbye so hard."  ~Carol Sobieski and Thomas Meehan, Annie



Ever s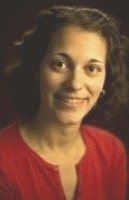 ince I was young, I would read like mad. Sitting around for 5 or 6 hours straight only getting up for water, food and bathroom breaks (sorry for being unladylike), but even then, reading the whole time. So working as the community manager for the BookRix community was a natural fit for me.
I started in the community November 2009 and have seen it grow steadily since then. Of course, more new members have joined us, but also the community has become much more active and overall there's a great community feel now.
Writers have improved their writing; readers have found new favorite authors to love; and everyone has found great, lit-crazy friends. I know I have.
However, at the end of May, I will be leaving the community in my official capacity. It is simply time for me to move on and stretch my creative boundaries, and allow someone else to enjoy this community as much as I have.
This community is so wonderful, friendly and supportive – I've often thought of myself as blessed to be a part of this family. There are too many people to thank personally here, but I am so glad to have known you all and I plan to remain a part of the site through a different username (I just don't have it set up just yet

. Please message me for now through my "ayelet" account.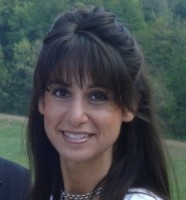 Now for the "hello" part of this post:
I'm happy to introduce Lineh Derderian, the new Community Manager of BookRix.com! I've been helping her get accustomed to the community and really believe that you all are in very good hands with Lineh.
Thanks for the good times!
Ayelet
The winners of the Love or Anti-Love Poetry Contest on BookRix have just been announced! And the top two winners are… Evercaptivating and Sereni!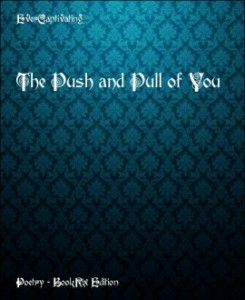 The first place prize of $300 goes to Evercaptivating for the poetry book, The Push and Pull of You. This book was created "for the repentant hearts of husbands" according to the book description. BookRix independent judge, Harry Sims, wrote:
The voice in this poem is raw, and the poetic structure is refreshingly unrefined. When the reader gets to the phrase "You refused to fight for me," it becomes clear that this poem is more of a howl than a lament.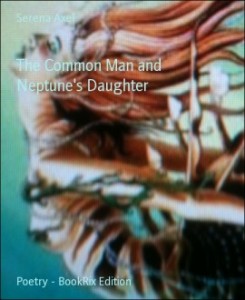 The second place prize of $200 is awarded to Sereni for her book, The Common Man and Neptune's Daughter. As another independent judge, Danika Migliore, put it:
This poem creates the mythological element in a poem about forbidden love….[It] is one that a reader can read over and over again capturing something new each time.
Read the official winner's announcement and further commentary by the judges in the I Love BookRix Writing Contests group. And check out all our past, present and future BookRix free writing contests to stay current with winners, prizes and ways you can enter to win!
Congratulations to the top 11 finalists picked by the BookRix community in the Romance Writing Contest:
1. Rgabel, The Midnight Tryst, 32 votes
2. Felixthecat, The Book of Angelina, 30 votes
3. Violashake, Ethereal Solitude, 30 votes
4. Djreid, O'Hara's Hat, 26 votes
5. Lazarus67, The Knight and The Queen, 24 votes
6. Writer723, The Christmas Thief, 23 votes
7. Sereni, The Queen Mystique , 18 votes
8. Koyelevergreen, Wings of Love, 17 votesz
9. Icecream, Amore Bello, 12 votes
10.Emmy41, Heaven and Hell, 10 votes
And the Wildcard Pick as nominated by BookRix member, Gooduklady, with nominations reviewed by BookRix staff was…
Chance Contacts by Gingermeggs
Good luck to the winners and thanks to all those who participated in the  BookRix Romance Writing Contest either by writing, reading and/or voting. Now, it's up to the independent panel of Judges to decide!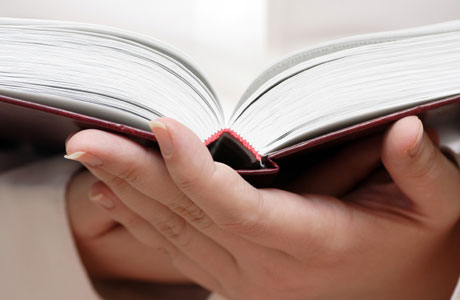 Think that holding your own published book in your hands is a dream off in the distance? Not true! BookRix wants to help you get published with our free-to-enter BookRix "Get Published" contest, going on now through January 17th, 2011.
This is a new style of contest for BookRix to host – at the end of this contest, one lucky winner will get to publish his or her book!
The grand prize, generously provided by CreateSpace, is a Total Design Freedom Advanced Publishing Solution, (valued at $2,567!) which will include a custom cover and interior design, comprehensive copyediting, promotional text creation, a press release with targeted distribution, a complimentary upgrade to their Pro Plan, and a free CreateSpace ISBN if the winner does not already have one.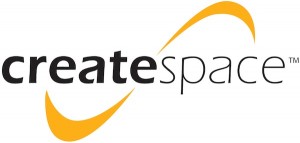 Plus, the winner of the "Get Published" BookRix Contest can choose any of the following sales channels through which he or she would like to enable the book for sale: the Amazon.com website, a CreateSpace eStore, and the CreateSpace expanded distribution channel.
The second place winner will receive a prize of $500 cash, with third place winning $300!
Have you just completed a NaNoWriMo novel this past November? Upload your NaNo work before January 17, 2011, for a chance to see your name in print! Join our Facebook Get Published BookRix Event to receive updates and news pertaining to this fantastic FREE contest!
Specific Contest Guidelines:
The book you choose to upload for the contest must be at least 25 BookRix pages long, but must not be your complete work. That will come later. You may not upload the entire book on to BookRix to be eligible for this contest.
All books must have a cover during the contest. However, the author whose book wins the first place prize will receive a unique cover as part of the prize provided by CreateSpace. Therefore, the "Get Published" contest entry covers on BookRix should be considered temporary.
Only fiction and nonfiction work is allowed in this contest.
You cannot enter work that has taken part in previous BookRix writing contests.
If you make it into the top ten or wildcard pick(s), you will be notified by BookRix to your personal e-mail address. At this time, you must send BookRix your complete work. So have your entire work completed ahead of time, but do not upload it on to BookRix. You will only have seven (7) days from notification to send in your book to BookRix via e-mail.
The complete work must be at least 30,000 words long and sent in Word document (or similar text file) format to contact-en@bookrix.com after you receive official notification that you have made it into the top ten or wildcard pick(s) on BookRix.
If the chosen authors do not send their complete work within seven days, the next best-ranked author will be contacted and so on until ten best-rated books can be given to the jury for selection.
This contest is free-to-enter. Contestants must create a BookRix user profile to submit their works or to vote on contestants to participate.
Authors must register their stories for the contest by January 17, 2011, 6 pm (EST) / 9 am (PST)/ 11 pm (GMT).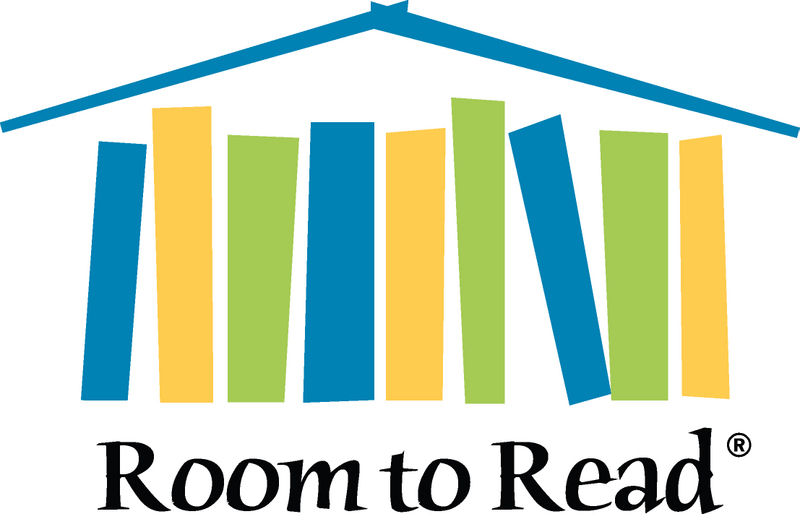 Join the Bookrix Charity Campaign by uploading a book between now and November 19 and BookRix will donate $1 for every book uploaded to BookRix directly to Room to Read.
All you have to do to join the charity campaign is to upload your book to BookRix. It will automatically be counted. You can even follow along by looking on the homepage for an ongoing tally of the books uploaded! We will post the final number of books uploaded and amount donated after November 19.
Room to Read seeks to transform the lives of millions of children in the developing world by focusing on literacy and gender equality in education. Working in collaboration with local communities, partner organizations and governments, Room to Read develops literacy skills and a habit of reading among primary school children and ensures girls have the skills and support needed to complete their secondary education. To read more about their worthy cause, visit their website www.RoomtoRead.org.
If you want to do more, here are other ways to help:
* Send a message to all your BookRix friends encouraging them to participate, too. You can read a tutorial on how to send a message to all your friends on BookRix by clicking on the BookRix Book on the right.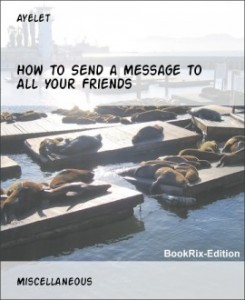 * In addition to the effort on www.BookRix.com, we are hoping to donate even more money to Room to Read through our Facebook page. For every new "Like" we receive from fans on our Facebook page, we will be donating $1 to Room to Read! If you haven't already liked us on Facebook, please do so and invite all your friends to take part, too!
* Send a message to your friends who aren't on BookRix and invite them to join or to like us on Facebook!
Together we can make a difference in the lives of less fortunate children around the world. Thanks for helping with this effort to raise awareness and money for Room to Read today!