genevieve ovenell
The book cover is often the first thing a reader notices. But the book description is the author's hook. The goal for every self-published author is to peak the reader's interest so they are enticed to purchase your book. This might sound easy, but time and time again writers will include too much information, not include enough detail, or just fail at making an appealing book blurb.
Fiction author, Richard Ridley, has been writing books for more than 20 years, and is no stranger to marketing his work. Over the years, Richard has mastered the art of writing effective book descriptions, which have lead to stronger book sales. Check out his successful tips below and learn how to effectively write your next book description!
1. Don't include subplots. When it comes to the book description, the only thing that matters is the main plot or main theme. That's all you need to focus on when you sit down to write your book description. Including anything else will send you off into an endless loop of "then this happened" moments that will dilute your book description. What is the primary action that drives your book?

2. Keep it under 150 words. This, no doubt, will elicit some moans and groans by a lot of authors. Summarizing a book that consists of tens of thousands of words to just 150 is impossible, right? No. In fact, I am of the belief that you should be able to summarize your book in a single short sentence. Remember, you don't have to concern yourself with the character development and sub-plots, so those tens of thousands of words it takes to adequately draw a reader into a book aren't necessary when it comes to your book description. In the simplest terms, what is your book about and what will make readers interested?

3. Write in third person, present tense. Even though your book is most likely told in past tense, your book description is not. You are describing this book as if you're sitting face to face with the reader, and they've asked you what the book is about. You wouldn't speak to them in the past tense. In addition, the book description is told from third person point-of-view even if you've written your book from first person point-of-view.

4. Use emotional power words. You are trying to evoke emotions with your book description, the same emotions that your book evokes. To convey these feelings, you need emotional powers words like tormented, charismatic, passion, obsession, terrifying, etc. There are too many to mention here, but a quick search for "Power Words" on the internet will produces hundreds of words to choose from. Just be careful not to overdo it. Use power words sparingly and strategically. If I had to put a number it, I'd say in a 125 word description, you'd use 6-10 emotional power words.

5. You are not the author. You are not writing your book description as the author. You are writing it as the publisher. Making an impact on the reader is your principal concern. What will move the reader to want to know more about your book? What will motivate the reader to add your book to his or her cart? Write the book description with your head, not your heart. Remember, the book description is marketing material – not literature.
Another thing Richard suggests, and we at BookRix have suggested this as well, is to find your favorite author and books and read through all of their book descriptions. Chances are, they're getting it right. If you write in a genre outside of what you typically read, then search for those specifically. Read as many as you can, take notes, and identify the formats used.
Richard provided an example of a good book description that he feels was written correctly. The following excerpt is from The Outlander, a Gil Adamson novel:
In 1903 Mary Boulton flees alone across the West, one heart-pounding step ahead of the law. At nineteen, she has just become a widow-and her husband's killer. As bloodhounds track her frantic race toward the mountains, she is tormented by mad visions and by the knowledge that her two ruthless brothers-in-law are in pursuit, determined to avenge their younger brother's death. Responding to little more than the primitive instinct for survival at any cost, she retreats ever deeper into the wilderness-and into the wilds of her own mind.
According to Richard:
From the description, I know the book is a psychological thriller featuring a young woman on the run from some very nasty people. I get a hint that her husband may have deserved his fate, but I'm also led to believe that Mary Boulton may be mentally unstable. The description is roughly 90 words. It's told in third-person, present tense, and I count seven emotional power words ("heart-pounding," "frantic," "tormented," "mad," "ruthless," "primitive," and "wilds"). I only know the main plot: she killed her husband, and now she's a fugitive running for her life. I picked up the book because of its cover, but I opened the book because of this description. I now own it.
Keep in mind that your book description extends far beyond a side panel in online eBook stores. This description will be used for social media efforts, and for promotional material for your self-publishing efforts.  It's something for your fans to latch onto. Keep it punchy, clean and concise.
Happy writing, everyone! Best of luck with your book descriptions!
Getting published by a traditional publishing house these days is tough. Ask any writer about their publishing experience and you'll hear a variety stories with poor results. The process can induce nerves and anxiety, even for those who have a thick skin. But when you think about celebrities and the famous people of the world, it's hard to imagine them on the receiving end of a rejection letter from a publishing house. After all, they're popular. Don't people want to read about them? That's what we thought. But yesterday we learned about Patti Davis, Ronald and Nancy Reagan's daughter, who struggled to find approval with her latest book. Although she sings her literary agents praises in interviews, she says she was unable to get a book deal for her latest book Til Human Voices Wake Us. This fictional piece focuses on a mother who falls in love with her sister-in-law while mourning the loss of her husband.
But this wasn't Patti Davis' first literary rodeo. She penned her first book Home Front back in 1986. Unfortunately, it was not well received. This was rumored to have been caused by her families' political involvement. Since then she has written 8 more books. Her struggle with publishing Til Human Voices Wake Us was the motivating factor behind self publishing. "With each of my traditionally published books", says Patti, "I felt like I was dropping off my child in a strange city, in the senseless murder district, with, 'Hope you make it'". Sadly, many authors are familiar with this feeling.
BookRix was created to give writers a platform to publish and distribute their work while having a sense of control. Self publishing also eliminates the waiting game many encounter with traditional publishing houses. Getting your book out there shouldn't be that hard. And when people, even famous people, are taking control of their book, it's really encouraging.
"There is now a boundary line in my career separating being conventionally published and self published", Patti says. "And I'm very much at peace on this side of that boundary line."
Good for you, Patti. Your determination is commendable!
With the weekend approaching, that means more reading time. So let's take a moment to focus on BookRix author Stanley McQueen and his witty tales of the people within the Muddy Fork community. He has penned a variety of enjoyable eBooks on our site. Today we recommend Mail Order Bride.
Blurb:
Willie North is a successful, hardworking pig farmer, known all around Muddy Fork as a kind man and a good neighbor. However, due to his weight and looks, Willie couldn't attract a woman, no matter how hard he tried. He was the only single man in Muddy Fork, so in an act of desperation, he pays $1000 for a mail order bride. When word spreads, the whole of Muddy Fork is at the train station to greet her. Will she turn out just as he imagined, or will he end up with a broken heart? A Muddy Fork Short Story.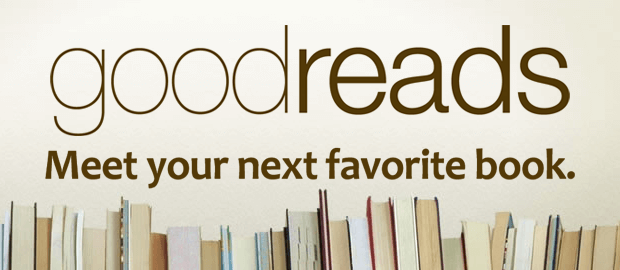 For those of you who don't already know, Goodreads is the world's largest site for readers and book recommendations. Their mission is to help people find and share books they love. Basically, they are making reading more social and it's working! If you're an author who sells your books through Kobo, you'll know just how important Goodreads is. At the moment, only people with Goodreads accounts can leave a book review at Kobo. You have to sign-in to your Goodreads account, search for the book, add it to one of your bookshelves (read, to read, currently reading), give it a star rating and then, if you want, leave a personal review about the book. This review will then automatically show up on the book's Kobo page.
For indie authors, reviews can make or break the success of a book. Most readers find new books through word of mouth or recommendations from a friend. The great thing about Goodreads is that your friends can share their reviews and recommendations with you, or you can visit their profile to see what books they're reading or read (and enjoyed) in the past. BookRix is similar, we add books to our favorites and add our reviews to the book info pages – then our friends can see what we think about other books on the site. Leaving a book review on BookRix is easy because all the free eBooks are already available on the site, and the self-published eBooks have accessible shop links. However, more often than not, indie books won't be found in the Goodreads search. If a reader can't find your book to leave a review, then other Kobo readers won't know if anyone likes or dislikes your book. Without a review to read, they might not buy your book.
The simple thing to do is add your book to the Goodreads library. To add your book manually, here is what you do. You can visit the Goodreads Home Page, then click on the Find and add books to your shelves button which will take you to the search page. Then simply click on the Manually Add a Book button on the top right. Next, you just need to input your book info.
Here's what you need:
1. Title and author name (*If your book is part of a series, you should add "Part One" or "Part Two" to the end of the title to alert the reader.)
2. ISBN (If you don't know this, you can find it on the Imprint page of your BookRix book, you can also usually find it on Amazon – if not, contact our support and we'll help you.)
3. Publisher (BookRix GmbH & Co. KG)
4. Date published (Again, if you're not sure of the exact date, you can find it on Amazon, or on the imprint page of your BookRix book.)
5. Number of pages (If your book is a short story, just leave this part blank.)
6. Format (In this case, you would always select eBook.)
7. Edition (You only enter information here if you have published more than one edition.)
8. Description or Blurb (Just copy and paste it!)
9. Edition Language
10. Cover image (This is so important – it's on the top right hand side and allows you to upload a jpeg from your computer. Don't skip this step or your book won't have a cover and we all know how important that is for potential readers.)
There is one more thing that you should know about Goodreads – it was just bought by Amazon. That's one more major reason why your eBook should be in their library. Just because you're an indie author, doesn't mean you should be left behind!
*Don't forget to sign up for the Goodreads Author Program – then you'll be able to create a personalized profile page and promote your books.
Posted in

Author Services, BookRix, BookRix Community, Industry News, Self-publishing, Tips For Writers
|
Tagged

add your self-published eBook to Goodreads, book reviews, eBook review, Goodreads, Goodreads author page, Goodreads eBook library, how to add your book to Goodreads, Kobo, Kobo book reviews
|
Leave a comment
Creating beautiful eBooks is EASY!
It seems like the easiest way to create an eBook exactly how you want it to look would be to create a stunning PDF, right? WRONG! At this point, in the world of eBook technology, it is impossible to convert a PDF directly into an ePub. A PDF is a print format, so PDF documents are basically less-structured versions of their word-processor originals. While PDF content is made to look really good, it actually includes very little structure. And by that I mean that it doesn't contain enough clues about the function of text elements (like bold, italics, spacing, line breaks, indentation, paragraph alignment, etc.,) or how they should be displayed in a different context (I.E. YOUR EBOOK). This means that converting a PDF document to ePub first requires conversion to a more structured text format, like Microsoft Word… So now you're back to the basics.
As an author, you have to remember that an eBook just isn't a print book. Look at the books on your eReading devices and you'll start to get a better understanding. Each eReader is different. On my Kobo, I can even change the font type, which would totally disregard whatever the author initially chose. Honestly, I love this option. Years ago (before my love affair with eReaders) I tried reading a paperback copy of Midnight's Children by Salman Rushdie three times and could never seem to get into it. Then, while visiting a friend, I picked up her copy and started reading it without any trouble. Upon closer inspection of my own copy, I realized that the font was just too difficult to wrap my eyes around. It was old fashioned and looked slightly smudged on the somewhat yellowed page. My friend's copy was crisp and clean and so easy to read. As much as I miss the smell of an old book, being able to read The Brothers Karamazov on my eReader, in a lovely modern font type, is a dream come true. The most important thing about reading is actually being able to read. It's not the smell of the book, the feel of the pages, or even adding another title to your ever-growing bookshelf; it's about the story, it's about imagination, and it's about losing yourself over and over again to the power of a good book.
I'm off track. The point of all of this is that the formatting from a PDF can't be extracted because it just doesn't work as an ePub. If you want nice clean formatting in your eBook, all you need is Microsoft Word (for you Mac users out there, you can save your Pages doc as a Word doc). Using the BookRix Self-Publishing service couldn't be easier with Word, just write your story and make sure each chapter title is formatted as a "Heading" (you can find the Heading option in the same tool bar as bold, italics and alignment – just look to the right, you can't miss it) and then, when you create an eBook our editor will automatically set all those Headings as chapters. This way, when you download an eBook you've got a fully interactive table of contents. Easy-peasy, right? RIGHT!
Self-publishing is about freedom and ease, so take advantage of it and spend more time writing!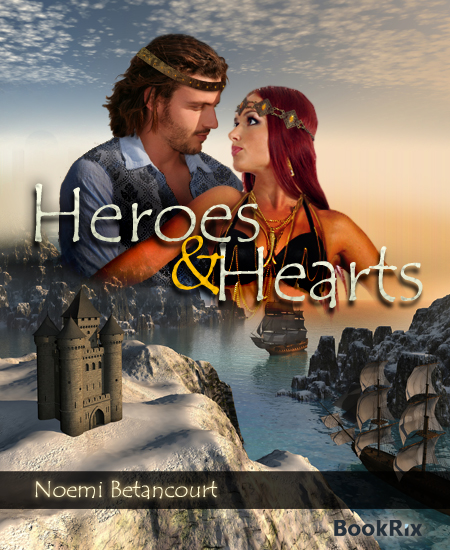 Book for Review:
Heroes & Hearts
The Crystal Palace Chronicles Book One
by Noemi Betancourt
Genre: Fantasy Romance Adventure
Blurb: Isabel Kendra is no stranger to a life of struggle. When her father disappeared years ago she and her mother had to fend for themselves. Even now as a chef experiencing burn out on the job, she does what is necessary to pay her bills while dodging her mother's attempts to find her a man. She is more than capable of taking care of herself and neither wants or needs some man to do it for her.
When Isabel comes home one day to find her house turned upside down she discovers her life is about to follow suit in this tale of swords and sorcery, love and prejudice. Prince Alaric is dashing, handsome and brave, everything a prince should be. He is also no stranger to the female form, yet when he meets the bold and vivacious Isabel, rather than be put off by her lack of docility he finds himself drawn to her allure in a way that he simply cannot understand.
Together the two must thwart the evil forces that threaten their lives and their worlds, while struggling against their own blistering attraction for each other. Can Isabel balance her aversion to the prince's habit of coming to her rescue with the realization that sometimes it is all right to accept help from a man? And can Alaric handle himself around a damsel who gets herself out of her own distress and learn to be simply the man who loves her?
My Review: It had been a long time since I'd read a good Romance novel. I went through a phase in high school where I would stay up really late reading Romance novels, only to be too tired to wake up for my first class the next morning. The great thing about being involved with indie blog tours is that I'm exposed to so many different genres and so many talented new writers.
Initially, the cover of Heroes & Hearts is what drew me in. It reminds me of two things: (1) A Romance novel (duh…) and (2) A video game. Well, I thought to myself, I like both of those things, so I better get reading!
Heroes & Hearts is about Isabel, a strong female character (hooray for female role models!) who grew up with her single mother always pestering her to settle down with some man or another. Isabel is having none of it, and tells her mother that she's happy with how things are. She doesn't need a man to be happy. At this point, of course, all the readers are thinking (or hoping if you're more sentimental) that she just hasn't met the right one yet. And, you're right!
Suddenly, Isabel is sent to another dimension where she finds out that she is heir to a country called Kendra. Her father is the Duke of Kendra, who left them when she was just a young girl, and turns out to be a coward who also turned his back on his people – allowing them to be captured by an evil Sorceress and her minions. Now the story starts to get interesting!
The reader is introduced to Prince Alaric, devastatingly handsome, brave, and of course a knight in shining armor. Isabel is immediately attracted to him, but keeps him at arms reach because of his bachelor ways and her inability to accept the help of a man. This is something that always gets me in Romance novels – the women are strong, but never strong enough to resist the overpowering instinct to fall in love.
Well, now I'm off track. Isabel and Alaric are sent to find the illusive "Silver Fleet" – a convoy of flying ships powered by magic that hold the strength of an army. They need the fleet to fight against the army of dead being led by the Lord of the Underworld. And Isabel needs to rescue her little brother from the wicked Sorceress.  I love how in depth the fantasy realm becomes. There are manticores, dragons, warriors, oracles and Eagle Lords, and Isabel is put to the test against each one. There is sorcery and sword fights, magic and mayhem, and of course, love. The love scenes are filled with electricity and passion, enough that you'll probably want to read them again.
Okay, I'm not going to say any more, so that you can enjoy it for yourself. I got a sneak peak at the second part of the series Descendants of Quendaris: The Crystal Palace Chronicles Book Two and it's even better than Heroes & Hearts – There's more action, more passion and the fantasy realm becomes so much more in depth. If you want to find out more, visit Noemi Betancourt's BookRix Profile Page, or stop in at her personal BLOG.  Be sure to follow the blog tour for more great reviews, interviews, guest posts and giveaways. Click HERE to see the schedule.
*FYI – There's a rumor flying around that the author has already started writing Book Three of the series…
AND now for the moment you've all been waiting for – THE GIVEAWAY!
At the end of the tour, BookRix will be giving away a $100 Amazon gift card, a BookRix Sampler Pack (several great eBooks published by BookRix members), a copy of the newly released Descendants of Quendaris, and also some great swag (as pictured below). All the prizes go to ONE winner – You know you want it, so sign-up for the giveaway for your chance to win!
BookRix will also be doing a cover reveal for Descendants of Quendaris when we announce the Giveaway winner!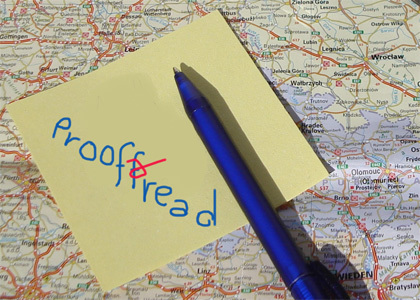 If you've ever weight trained, or know someone who has, you know the first rule: Always have a spotter. A spotter's job is to support the person lifting weights. If the lifter is unable to physically handle the weight, the spotter is there to help. Having this type of assistance is a safety precaution that can eliminate injuries. This same principal, although slightly different, applies to writers. They should always have a proof reader. Sure, a writer isn't going to tear a ligament by not having second set of eyes scan their work. But they could easily damage their reputation with undetected written mistakes if they opt out of having their book proofed. So why throw caution to the wind on something your as precious as your notoriety? Simple: You don't.
It's not uncommon to get apprehensive at the thought of having your work critiqued. But before unnecessary anxiety sets in, remember that almost every reputable author has an editor. Someone to add an apostrophe, mark a run on sentence, or simply tell you the dialogue needs work. Whatever the case may be, it's worth it. When you write a story, the content is coming solely from you, so of course all the pieces come together and make sense in your mind. But to a third party, it might need some clarification. Ultimately as the writer and creator, you have the final say in the changes you incorporate. A proofreader's goal isn't to change your vision, but rather to ensure it's received in its best form. It's just one more step towards getting your book ready for publishing. So reach out to someone you trust (friend, family member, work associate, BookRix member, etc), and ask them to lend you their expertise.
….and while someone is proofing your work, why not shift your focus to BookRix Author Patrick Sean Lee and delve into The Redemption of Marvin Fuster. Clever and well written, a very enjoyable read.