Published
February 13th, 2013
|
By
BookRix


You wrote a book? Great! You published it too? Fantastic! Now you're celebrating by laying on the beach or taking a ski weekend vacation? WRONG! You're not even close to being finished, so put away your sunscreen and your snowboard and get back to work!
As an author, you are always told that the writing process is the most important part of book creation. However, if you want your book to be successful, finishing a book is just the beginning. You're an indie author, which means you have to work hard to get a result. Yes, it's going to be a lot of work, but don't despair – we're here to help you!
The BookRix Team loves you and wants to see each and every one of you succeed. We want thousands of people to buy your book(s) and fall in love with your writing just like we have. Unfortunately, the Team is often disappointed by the lack of marketing effort put forth by our published authors. You've heard us emphasize the importance of editing and cover design, but this is something even more important – this is the step that will make your book sink or swim in the deep, dark ocean of sales.
You've heard us emphasize the importance of editing and cover design, but this is something even more important – this is the step that will make your book sink or swim in the deep, dark ocean of sales.
We're going to help you with everything, from the BookRix Basics (cover design, catchy titles, proofreading, pricing, writing a blurb, reviews and comments, and how to present yourself to the community) – to Social Media (creating Facebook and Twitter fan pages, adding your author page to Shelfari, Goodreads and Amazon, how to use your author website/blog, getting good reviews, and the importance of multi-media.
Introducing the
BookRix Marketing Guide
. This is, quite possibly, the most helpful thing we've ever done for you. Now, take advantage and read it over and over again until you're quoting passages in your sleep.
If our Marketing Guide was a hardcover book, we'd expect to find it on your bedside table with a well broken-in spine and numerous coffee and food stains saturating the cover. When we open it up, we'd expect to see highlighted passages, sprawling comments and dog-eared page corners. Forget War and Peace, Pride and Prejudice, and Harry Potter – This is now the most important book in your life.



If you're thinking about publishing and you're about to create a book – here's the BookRix
Style Guide for Creating a Valid ePub
to help make sure your book isn't rejected from sale. With the free self-publishing service from BookRix, we offer you the opportunity to sell your books in external online shops. However, most of the shops are very picky when it comes to formatting.
To make sure that your book is available in as many shops as possible, we're going to give you a few tips on how to create an eBook that can be converted easily into a valid ePub file. Now the iTunes bookstore is happy, we're happy and you're happy. It's a Win-Win.


**Tip: If you are finding it difficult to read either book because of the font size, just hover your mouse over the top portion of the open book until a tool bar appears. Click on the "+" sign inside the magnifying glass to enlarge the book pages for easier reading.






BookRix is here, with our Publishing Tips and Tricks, to help you publish the best book possible. Here is #7 of the series, but don't forget to check out the rest!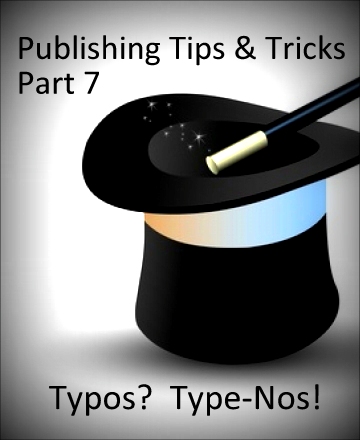 If you have the idea (and the will power), you can write a book. With the help of BookRix everyone can enter the eBook market, too. However, there is an important aspect that is (unfortunately) way too often left aside. As you know, a good story doesn't always make a good book. What good is a great cover design and blurb, if the author forgets one of the most important factors: A manuscript written with correct grammar, spelling and punctuation.
Readers are critical customers: A typo or wrong comma placement can happen once or twice, but then the reader gets angry (especially if they bought the book), or stops taking the writer seriously. Spelling or using words incorrectly is a capital sin. We've all been the victim of using "Their" when it really should be "They're", and it isn't pretty. If an author wants to satisfy their readers, then they have to invest some time (or money) on a thorough grammar check and editing. The solution for grammatical and spelling errors is relatively simple: Get an editor.
Let's face it: Every author thinks their work is perfect. This occurs because, unfortunately, after a while a certain "blindness" develops. The author knows what has to be in a certain sentence and therefore, they think a quick read over is enough – in doing so the missing letters or incorrect punctuation won't be noticed.
Just because an author looks for an editor, doesn't mean they have poor writing skills. On the contrary, a good writer insists on an editor to turn their already very good book into a work of perfection.
BookRix has on-site helpers who have gathered in the following groups: Editing 101, Elite Editing for Writers, and Serious Writers. These are users who like to revise works and have a passion for finding and eliminating careless mistakes. While they might not substitute a complete and professional editing, the major mistakes will be eliminated. More than likely, you'll even learn something new about the rules of writing.
If all our community editors are unavailable, the next best method is to find your own. Think about a well written indie book that you've read recently that was without mistakes. Contact the author and find out who edited their book. Now you can either hire that editor or ask her/him to suggest somebody else who can help you.
Unfortunately, professional editors are quite expensive. (We found that most professional editors charge about $5/page.) Therefore, every author has to decide whether to invest their money or own time for themselves. Otherwise, the only remaining option is to trust another user in doing a good job with regards to editing a book. When you are making this decision, just remember the old saying: "You get what you pay for."
No matter what you choose, we recommend: At least one beta (test) reader should read the story before it is put up for sale. This reader does not have to be a professional editor, but he/she will find the majority of mistakes that will annoy other readers when reading the book – and that's what counts.
To read the rest of the Publishing Tips and Tricks series, visit the bookrix.com profile page.
Published
October 12th, 2012
|
By
BookRix


Well, the wait is over. It's time to put the finishing touches on your book – write the final pages, design your stunning cover page, and edit all those pesky mistakes; Publishing at BookRix is FREE.



Everyday this week, I waited impatiently to hear about the free service, and everyday before today I went away disappointed. I'm so excited to see everyone publish their books.
Each week, we will select the best of the best to be featured in this blog. Whether it's a book review, an author interview or just a plain "Check it out" shout out – we want to get your work out there!
Feeling shy about sharing your book with the world? Check out our Publishing Tips and Tricks. They're full of helpful hints and publishing information that will pump you up and show you the ropes. Get going with two of our most important starter tips:
1. Publishing Tips & Tricks Part 3: The Power of the Cover
2. Publishing Tip & Tricks Part 7: Misspelling? No thanks!


Want to know who is selling the most books or who wrote the most popular read? Every other week, we send out the BookRix Newsletter. In the Newsletter, you will find a variety of topics, including BookRix and industry news, book reviews, contest information AND the BookRix Top Five Best Books For Sale!
If you're wondering where you can buy our amazing sale books, well – it's easy! The BookRix sale books are distributed to over 60 eBook shops, including Amazon, Kindle, Apple iBookstore, Kobo, and Barnes & Noble!
It's finally happened. BookRix has reached the pinnacle of awesomeness: Starting in October, the eBook publishing and distribution services are going to be completely free. Just in time for the International Book Fair in Frankfurt, Germany, BookRix has announced this groundbreaking news. And no, there isn't a catch, so stop asking!
The BookRix Team realizes that authors need a free entry for their books into shops like Amazon, Apple iBookstore, Kobo, Barnes & Noble, etc., to help create a free eBook market". Now there's nothing to stop us writers from publishing every single story we've ever created. "Why not?" we'll say. "It's free!"
"Authors and their eBooks need free and uncomplicated access to all the important online shops, to co-create a free eBook market," says Gunnar Siewert, CEO and cofounder. "We want the authors' books and not their money." In addition, BookRix will be reimbursing all authors who previously paid for eBook publication with the company!


I think I just heard a collective *Ding-ding!*



Here's a little BookRix history, just for you:
Launched as a small start-up company in May 2008, BookRix has become one of the largest international book communities of its time. BookRix connects eBook distribution with Social Media on a single platform that houses over 500,000 members. Writers can share their work on BookRix, while taking advantage of their built in online community of readers and writers. By doing this, authors have the unique ability to market their work and engage potential fans within the BookRix community without the support of a traditional publishing house.
The advantage for the authors is obvious: BookRix is a one-stop-shop. Your eBooks are distributed to dozens of eBook-stores through a single provider responsible for eBook delivery and account management.



If you want to learn more, you can contact our customer service at support-en@bookrix.com, or you can just hold your horses and read the rest of the information at BookRix when the free service is launched in October.


Here's Batman's reaction, when he learned that publishing is now free:





Snoopy and Woodstock out celebrating all the books they're going to publish for free:





The BookRix Team does a celebratory dance routine: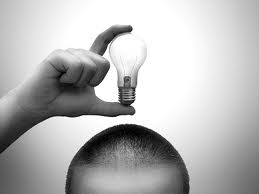 E would like to use the following lines to inform all authors that have published on BookRix about a right they all have: the right to distribute free copies o the book for reviews. However, it is important that this marketing opportunity is not taken lightly. On the world wide web, there are many book review blogs – some have five readers, others more than five thousand readers.
An author should ask him/herself the following question: "Is it worth it to send the reviewer a free copy of my book?" There is a strong temptation to offer ones book to any book blog because you want to be mentioned within the reading community as often as possibly. Nevertheless, we recommend approaching "larger" blogs first. Here are a few things an author has to consider:


* Which genre is the blog owner reviewing?
* How many readers does the blog have?
* What do the previous reviews look like? For example, if an author criticizes vampire novels in a negative way as they are obsolete in his view, you should not offer him your vampire novel for writing a review.
* Does the blog owner blog regularly?
* Do the reviews also appear on Amazon, etc?
If these questions have been answered satisfactorily, the author can approach the blog owner. It is important not to appear as an "enthusiastic fan" but to say clearly that you are a new author and you believe the blog owner may like your work and ask him about writing a review. Of course  you will need to provide a reading sample (in ePub format) for free.
It is recommended to send the blurb, as well as a link to the reading sample. It is not recommended to send the whole book, even if he doesn't want to review it. We suggest all blog owners search through our list of purchasable books and contact authors who request a review of their book. In doing so, you will support the indie authors and who knows, you might even discover a new star in the "author sky".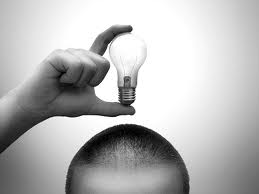 Choosing a title for your book can be crucial. You want to select an appealing title that makes the reader curious and attracts attention, yet you also want it to hint as to what the book is about.  A book title can also register subliminal messages in the mind of the reader which has to do with word association.
A book title should have something to do with the book itself. But there are other factors that should be considered. For example, there are readers who find your book intentionally (someone recommended it, they heard about it somewhere, etc) and there are those who stumble upon it by chance (surfing the web, reading a blog, etc). With that in mind, there is always a possibility that a reader will stumble across a book inadvertently. When this happens, it is up to the author to actively influence them to read it. This can be done by using appropriate keywords in the title of the book.
When searching for an unknown book titles, whether online or at a book store, users will often times plug in keywords or tags to locate it. Some keywords produce more results than others, which is why we strongly recommend adding all relatable keywords to your book tags. Here's an example: If a user was searching for the book "My Vampire Love" by BookRix user Jemma1011, but they didn't know the correct book title or author, chances are they'd search for keywords like "Vampire" or "Love". This can work to your advantage, as the populated search results will display all books containing the aforementioned keywords.  By doing this, the reader can then view alternate book titles and potentially select your book in addition to what they were originally searching for.
As a writer, you want as many reader to read your book as possible. To do this, you'll want to utilize keyword tags to ensure your book is rendered in search results. If a reader is interested in romance novels, yet a romance book isn't tagged as such, the book will never be found.
So remember….. Select a good (and descriptive) book title and include relatable keywords and tags. This will ensure its seen by more people and will increase the chances of your book being read.