Awhile back you decided to write a book. So you created an outline, focused on character development and toyed with the plot.  You made some writing headway, but somewhere between Chapter 4 and Chapter 7 you lost your way. Don't beat yourself up. Being plagued by writers block is relatively common and it can be difficult to get back on your creative track. Here are some tips to help get your head back in the writing game.
Messy workspace, messy mind
Having a buildup of clutter surrounding your writing area can be more detrimental than you might think. Take a look at the area you write in and make an effort to clean up shop. Some simple organization can have a huge impact on your thought process
Manage Your Time Effectively
We've all got things to do. Pay bills, grocery shopping, laundry, etc. That's life. But the same way you carve out time to eat and make your appointments, you need to make time for your writing. Commit to a time each day and stick to it. Treat it with the same seriousness as a job.
Go Offline
Laptops can be a blessing and a curse. They're portable, sleek, and far more effective than typewriters. But let's face it, when you've got writers block, the internet is the biggest distraction of all time. Whether you're checking your email, ordering new ink cartridges (they're on sale!) or reading CNN headlines, you can veer off track without even realizing it. Prevent the issue before it starts and turn your wifi off during writing hours.
Writing Exercises and Brainstorming
Writers block can make you feel like you're trapped in a box. So step outside of it completely and work on a writing exercise. Not sure what to write about? Try some of these.
Work Out of Order
When taking a timed test in school, chances are you skipped the questions you had difficulty with in order to answer the ones you knew. So try applying this tactic with your writing. Skip ahead to a section you're excited to write about and then circle back. It helps clear your head and also keeps you focused on your story.
Mental Clarity
Sometimes the best way to achieve mental clarity is to step away from your desk and get some fresh air. We're not saying you should spend the day at the beach, but a 30 minute walk or bike ride can certainly clear the mind.
We've taken so many steps forward as a civilization to put an end to discrimination, yet it still exists.  The concept of equality is a simple one: People should be treated and viewed as equal in status, rights and opportunities. It seems easy enough to follow, so why do some choose to ignore it? Beat's me. I've attended enough lectures and read enough psychology books to understand that character traits (some, not all) are learned behaviors. Whether it came from mom or dad, teachers, friends, or even a bully – people often repeat what they have learned, heard, or experienced. The nice thing about this theory is that if it works on negative connotations, then it would also work on positive ones. Meaning, if someone develops a negative frame of mind over a specific viewpoint or aspect in life, then it has potential for change by incorporating positivity. Sound complicated? It's not. Be positive and spread tolerance and it will rub off.
"Tolerance implies no lack of commitment to one's own beliefs. Rather it condemns the oppression or persecution of others." – John F. Kennedy
At BookRix, we embrace the differences among our members and encourage differences of opinion. We don't discriminate against book topics or themes and we encourage our members to keep an open mind. On our BookRix Germany site, one of our best selling books is on the topic of gay erotica. They've successfully developed a large fan base and are achieving their goals as an independent writer. We couldn't be more proud of their accomplishments! But as you know, there is always someone with an opposing view who is unable to keep the peace. We're not going to put anyone on notice here, that's not the point of today's blog. But we recognize intolerance when we see it, and we need you to recognize it as well. Those discriminated against need our support the most. We're not asking you to fight their battle, embrace their opinion, or try to shame anyone. That defeats the purpose entirely. What we're asking is that you support the person on the receiving end of the injustice and do your part to promote peace and tolerance. Remember, being supportive doesn't mean you share the same views. Maybe you do, maybe you don't. Offering support simply means that you accept their equal rights. A little goes a long way.
On that note, we'd like to recognize one of our BookRix authors who has written about various topics and themes that push the boundaries of social norms. Xicano Sol's book tags include: Gay, Lesbian, Bisexual, Bicurious, Questioning, LGBT, etc., and we know from experience that book topics such as these can easily become targets for opposing beliefs and hate. This is exactly why we support them and their effort to make their voice heard. And we sincerely hope that you do the same.
"The responsibility of tolerance lies with those who have the wider vision." – George Elliot
It's (not its) Grammar Day!
March 4th is Grammar Day, so we'd like to share our Grammar Lesson #1, in hopes that later on, we will share Lesson #2. I know that grammar lessons can be boring and often lead to napping instead of learning, but I'm here to say, "WAKE UP!" because you don't know everything about grammar yet!
A few months ago, we shared a helpful blog, How To Avoid Common Writing Mistakes, in hopes that we could put an end to those pesky mistakes. Alas, it seems that the BookRix Grammar Police will never be able to use their vacation time because they can't even go off-duty for a second without one writer or another bungling up the English language. Here is an example of inappropriate grammar behavior:
Offence #1: Inappropriate Apostrophes – I know I do this all the time – there are certain words that just beg for apostrophes when they're not necessary. I am constantly writing "author's" when I'm really just talking about more than one of you. Keep in mind that the only time you use them is when the 's = is or when the 's = possession.
For example:
- There are seven authors entered in the competition. (requires NO apostrophe because it is a simple pluralization)
- The author's about to enter the contest! (requires an apostrophe because it is really "author is")
- The author's book didn't win the competition. (requires an apostrophe because the book belongs (is possessed by) the author)
- The authors' were all hoping to win the grand prize. (requires an apostrophe after the word because it is possessive and pluralized)
This problem is so great that there are at least two blogs devoted to pointing out the world's mistakes.
Apostrophe Catastrophes and Apostrophe Abuse
Offence #2: Inappropriate Quotation Marks – I'm very adament about not overusing, or misusing, quotation marks and it drives me up the wall when I see inappropriate quotation marks. They are called quotation marks for a reason. They should be used to show off material that represents quoted or spoken language. They can also be used to show titles of things that don't normally stand by themselves, like short stories, poems, and articles. Unfortunately, they are often misused and make text appear sarcastic.
For example:
- We are very "sorry" for your loss. (This doesn't make it seem like we are physically saying, "Sorry," instead it makes it seem like we're not really sorry at all.)
Check out The "Blog" of Unnecessary "Quotation" Marks for some hilarious examples.
Offence #3: Inappropriate Commas – There are so many rules, that it feels near impossible to keep up. It's best to print out the rules and keep them next to you. Our blog is too short to include them all, so here is a link to GrammarBook.com's section about Commas. Basically, the greatest advice about commas is to use them with caution because their greatest offense is OVERUSE.
Offence #4: Inappropriate Homonyms – Homonyms are words that sound alike but have different meanings. Sometimes, they're also spelled differently. If you mix them up it can cause confusion (for the reader) and embarrassment (for you).
For example: She pulled out a bow and handed it to him. Well, if this is a hair bow, she obviously wants help with her up-do, but if she is pulling out the weapon (as in bow and arrow) then we'll know that they are about to have an adventure.
Their/they're/there and To/Two/Too are good examples of ways for writers to embarrass themselves. If you don't know the difference, or find yourself often using the wrong one by mistake – practice! If that still doesn't help, get an editor who knows the difference to save you from the endless criticism that these mistakes will bring you.
Click HERE to see some more examples.


Our team leader, Vivian Tan, has some news to share with you: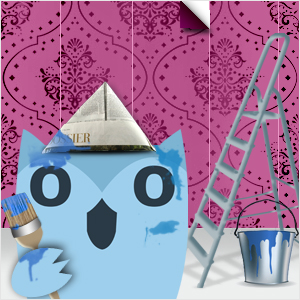 In the near future, BookRix is going to be renovated.
You've probably noticed some of the changes that have already been made, or have read about them in the Less is More discussion thread in the New to BookRix group, however; we want to take this time to tell you more about some of the new features that BookRix will be offering.
The book viewer and editor have been our greatest hurtle to overcome. Many users will surely agree when we say our previous editor was a little behind the times. Demands and requirements have changed a lot over the years and we're finally going to be ahead of the game.
The new editor will now focus primarily on the creation of an ePub that is compatible with all the devices out there. And, although it won't look so much like a classic book, the BookRix viewer will be faster, more efficient, and accessible on all your devices.
Basically, this means that you can adapt the book view on the screen of any device you want to use, or you can change the view point based on the size of the window. If you prefer larger screens and re-size your window, you don't have to worry because the size of the book page will be automatically adjusted (even in regards to font size, less/more text, hyphenation, justification, etc.). So as you can see, the classic look of a print book is no longer relevant in our new book view, just as it's not relevant in any other current ePub formatting.
For our users, especially those who have learned to love the old book editor and viewer, not all of the changes will come about without creating some pain. Playing with the page backgrounds and font colors is no longer relevant and the two-page book will be a thing of the past. Now you're asking, "Why are you making these changes when there are so many beautiful examples of books that use those design options?"
The main reason for these changes is that our books have been rejected from certain eBook shops, or haven't been accessible for certain reading devices – and that's just not okay with us. With the increasing importance of e-book sales for our authors, it was evident that BookRix books converted into common ePub formats were often visually and technically unable to keep up with the eBooks from large publishing companies. Here are some of the main reasons why BookRix users have been kept from the shops: Lack of space between paragraphs, no indentation of the first line of a paragraph, and ugly text formatting. And that's just naming a few. Sure, the classic book viewer might have been fine on your computer, but we want it to be so with all the different devices out there. We also want it to work as an ePub.
If you're worried about images, you will be relieved to know that you can continue to integrate them into your books.
We are certain that there is going to be one or the other weeping eye, but we are also confident that the new book view is going to make you a lot happier than our old one has.
-Vivian