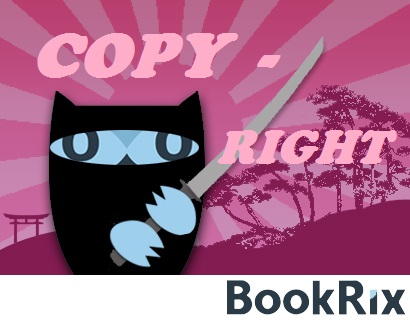 A great book cover is essential to attracting readers. After all, first impressions are everything! But how do you find the perfect image? Many turn to Google by entering a variety of keywords, clicking the 'Image' tab, and sifting through endless options until the perfect selection is made. Sounds like a no-brainer, right? Not so fast. When you factor in the consequences and fines associated with copyright infringement, you should think twice before you using an image that doesn't belong to you.
How would one know if a photo is protected by copyright? Essentially, ALL photographs are protected by copyright. No matter how good or bad the image quality, someone either took that photo or digitally created it, therefore it is owned by that individual or business. Copyright laws protect the owner for the duration of their life, and up to 70 years after their death.
Here is some important information about copyright protected images and how you can avoid nasty fines or negative repercussions from using an image protected by these laws.
Can I use a photo if the owner isn't listed or credited?
No. Even if an image isn't imprinted with the standard copyright © symbol and the photographer or artist is unknown, you are not authorized to use the image without receiving the appropriate rights and/or permissions.
What should I do if I want to use an image from the internet?
There are various images available online for free or for purchase at reasonable prices that can be used commercially. Both http://www.istockphoto.com/ or http://www.shutterstock.com/ are credible sites that offer endless image options that can be purchased legally. But it is imperative that you adhere to the copyright laws of each website. Always stay informed regarding the copyright information necessary to use an image. When in doubt,  ask the artist or photographer associated with the image you intend to use.
Can I use any image listed under a Creative Commons license?
Please note: the additional "license-free" associated with an image does not automatically mean that you can use it wherever and whenever you want. Images listed with "Creative Commons" may mean they are free, however that does not mean they are free of copyright. This also includes "public domain" images. To use these types of images, you should always look for the individual license agreements and follow them carefully. If these license agreements cannot be located, attempt to contact the rights holder directly.
What if I alter an image? Can I use it then?
The act of copying or adapting someone else's work is a breach of copyright. Any adaptation will be legally regarded as a derived work; so if you simply adapt the work of others, it will still be their work, and they have every right to object, and are also entitled to any compensation you make from their work. The only safe option is to create something that is not copied or adapted from the work of others.
What if I'm unable to locate/contact the image owner?
Since you are unable to get permission or obtain the appropriate rights, you should not use the image. Claiming ignorance after the fact will not help you.
How do I get a quality image for my eBook cover?
There are various ways this can be done. You can create an image yourself by taking a nice photo or creating an image using your computer. But if you don't feel you have the skill set to pull off a high quality book cover, we suggest purchasing images from stock photo sites or hiring someone to create a book cover for you. When choosing this option, remember to obtain the image license and verify what information is needed to legally use the image. Typically, websites will list the license rights of each image next to the picture itself.
I don't even know where to begin. How can I obtain a nice cover?
Not all of us possess the creative streak necessary for creating a killer book cover. But not to worry. Our BookRix community is full of creativity. The members within our Art Writers group are always willing to help, provide tips and tricks and can assist you with your eBook cover design.
If you have additional questions about copyright, feel free to contact us at Support-en@BookRix.com and we'll be happy to help you.
-
We love indie publishing!