All of us at BookRix are self publishing enthusiasts, so when we hear indie author success stories, we're elated! We recently read an interview on Alli with indie writer Liliana Hart and loved how honest and upfront she is. Unlike some other independent writers, Liliana approaches book writing with a "strictly business" attitude that we find admirable. Her determination and hard work have paid off, and now her mystery and romance books can be found within the bestseller lists of the New York Times and USA Today.
Despite her busy writing and traveling schedule, Liliana was able to carve out some time to answer our questions about the start of her writing career, how she uses social media and what she's learned over the years.


When you wrote your first book in college, did you consider publishing with a traditional publishing house or were you drawn to self-publishing from the start?
When I first started writing, self-publishing wasn't even available as an option. There weren't eReaders and Amazon was a new company. Traditional publishing was all I knew and I worked toward that goal for several years. I never had a problem finding an agent. I've had four in my career, each one contributing in some way to my overall success. And though I had several books that were very close to being acquired by publishing houses, it never happened. Once self-publishing came along and I discovered I could have success and make a good living from it, I stopped trying to go the traditional route. Though I no longer seem to have any problem getting offers from traditional houses now that they know I can make money and sell a lot of books.
We love that you dedicate time to write, even when you're not feeling creative. Would you encourage other indie authors do approach it the same way?
Absolutely. This is a business. It's not a hobby. If I only wrote when the mood struck I'd never get anything finished. If writers want a career and they want to be taken seriously then they'll treat what they do with respect, just like they would any 9 to 5 job. You have to sit in the chair with your fingers on the keyboard. Every. Day. Even if you're writing crap it's better than nothing. You can always go back and fix crap. You can't fix nothing.
Your reviews on Amazon are all 4 and 5 stars. Do you think these have helped increase your book sales?
I'm not sure. I think people probably read them before purchasing, but I don't know that they make that big of an impact. I've got great fans, so I always appreciate the positive reviews, but I never pay much attention to them. And if I'm being honest, I think the one star reviews can sell a book just as much as a four or five star review. The things some people hate are often things other readers love, and one star reviewers are much more vocal about giving that information in the review—not that I want an onslaught of one star reviews, but I think you have to have a good balance of good and bad reviews to appeal to a broader audience. I think word of mouth is far more important than any Amazon review.
Which social media outlets do you enjoy using to promote your work and engage with readers?
I love social media. I enjoy getting the chance to interact with my readers on a daily basis, and I love getting their comments and seeing their posts about my books. I use Facebook and Twitter mainly, and I make it a point to post at least a couple of times every day, even when I'm traveling or in the middle of a deadline. I also use Google+, Wattpad, Shelfari, and Goodreads. It's all about being visible and giving people the opportunity to recognize my name when they're browsing books on Amazon or one or the other sites. It's a subconscious thing for them to see my name and think, "Oh, I recognize that name. She must be a big seller, so I'll give that book a try."
Which series do you feel most proud of and why?
Gosh, that's like asking me to choose a favorite child. I'm not sure I can do it. I really love writing the Addison Holmes series. I have a blast writing them from start to finish. But I'm probably most proud of my J.J. Graves series. I love the way that series is evolving and the character growth I'm able to weave into the stories.
What's the most important lesson you've learned in your writing career?
To never quit. There have been times I've wanted to—when the writing got too hard, or back when I was going toward the traditional path and couldn't sell. If you want it bad enough you'll keep going. Just write the book. And then write the next one after that.
If you're a sucker for romance and mystery books like us, check out these bestsellers by Liliana. Whiskey for Breakfast is the second book in her Addison Holmes Series and is available now! But when it comes to a series, you always want to start at the beginning. So download the first book, Whiskey Rebellion, for free on Amazon Kindle Edition by clicking here (we did!). Dirty Rotten Scoundrel, the 3rd book in her J. J. Graves series, will be available on November 5th. So now is the perfect time to catch up on Dirty Little Secrets (book 1) and A Dirty Shame (book 2).
Thanks again, Liliana. You rock!
-
We love indie publishing
Posted in

BookRix, BookRix News, Featured Authors, Featured Books, Just For Fun, Tips For Writers
|
Tagged

A Dirty Shame, Addison Holmes Series, Alli, Bestsellers, Dirty Little Secrets, Dirty Rotten Scoundrel, ebook, indie author, indie book, Indie writer, J. J. Graves Series, Kindle, Liliana Hart, Mystery, romance, Success Story, Whiskey for Breakfast, Whiskey Rebellion
|
Leave a comment
Published
August 28th, 2013
|
By
BookRix
After recently turning 18, Adam Lewis LaValley is the youngest success story at BookRix. Adam, known as "rootrot", is one of the most well-known young writers on BookRix, and his hard work is starting to pay off – His first self-published eBook, The Mountain Man, has been in our top 10 sales ranking since January! Adam is a multi-talented writer; he is a self-proclaimed history buff, and just published his first historical book, Freedom Ho! Extravagant Stories from America's Past. He also recently published CORE – today's featured book – a futuristic sci-fi action novel with intense descriptions, plot and back-story only a history connoisseur could create.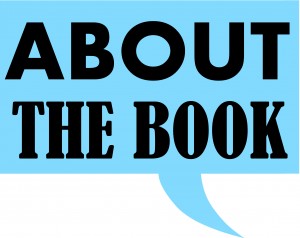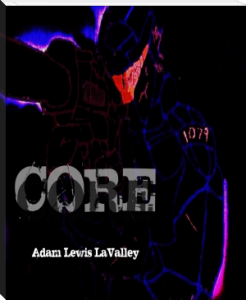 The world has been ravaged by nuclear war, famine, and terrorism. In a continent's ashes, a new power has risen…In its pursuit for supremacy, the power attacks and conquers the neighboring, small thriving country of Maruvi. The Imperial CORE Warrior Program quickly wipes out Maruvi's defenses and military structures, killing off their best fighters, the Jaspers. Only one lone rebel group remains to resist the invaders, but their attacks are futile…they are forced into hiding as the COREs continue their onslaught.
But that was until one of their own, Unit Radez1079, joined the Resistance. With this professional combatant, the rebels again take arms and rise up. After 40 years of hiding they must rise to fight this power, and this time it's die or try…
BUY LINKS:
AMAZON
KOBO
ITUNES
BARNES&NOBLE
BOOKRIX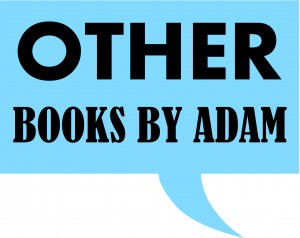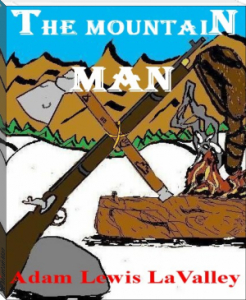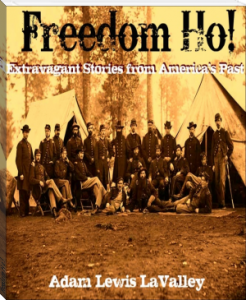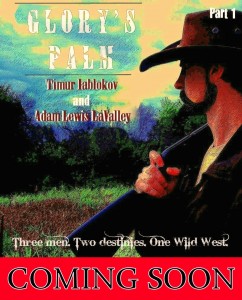 You can find more free eBooks by Adam LaValley by clicking right HERE!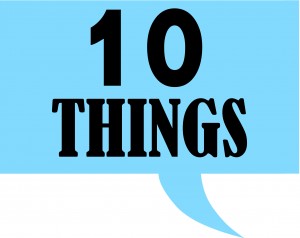 10 Things You Wouldn't Have Known About Adam:

1. Loves cartoons and animation in general; anime travel series are a new personal favorite, and he is captivated by Kino's Journey.
2. Is an amateur graphic artist.
3. Has a thing for messing around with animation; hopes to see one of his stories as an animation on the big screen or television one day.
4. Began drawing funny little cartoon characters at the age of 11.
5. Started a collection of Louis L'Amour Western novels.
6. Aside from Civil War history, loves the Industrial and Progressive Eras.
7. Prefers Teddy Roosevelt and Lincoln over other presidents any day.
8. Favorite saying from Teddy: "Mistah SPEAKAH!"
9. Is a not-too distant blood relative of Ulysses S. Grant, and owns a copy of his autobiography.
10. Hates tomatoes, loves fries!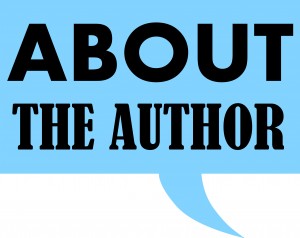 Adam Lewis LaValley was born and raised in Minnesota, and has been living there since. Having just completed High School, he is now being exposed to the world and all its opportunities. With a deep interest in American history, he plans to take courses at the University of Minnesota to strengthen his understanding of the past and later begin a career in teaching.

Having written his first full-length novel at the age of 13, Adam has gone on to better his skills at writing by introducing himself to various genres and writing forms. He has found, surprisingly, that his storytelling skill lies in tales of Historical Fiction and Sci-Fi.
After joining the Bookrix community in 2010, Adam has been introduced to a positive environment full of encouragement and ambitious young story writers like himself. His dream of publishing a novel came true when The Mountain Man hit the website's front page in December 2012, and became a bestseller. Since then, two others have been published.
Aside from writing by himself, Adam is also collaborating with Bookrix writer Timur Iablokov (the.dragon) and DeviantArt artist Plaguey to create a Sci-Fi graphic light novel. Glory's Palm, a Western novel that will feature three parts to its storyline, will also be published this September.
Find Adam on the Web:
AUTHOR BLOG
AUTHOR ART
FACEBOOK



As an Indie author, you are in charge of everything: Self-publishing your eBook, creating your eBook, and of course, marketing your eBook. One of the more fun methods of marketing is to send your book on tour. Book blog tours are becoming increasingly popular, with great guest posts, interviews, cover reveals, book news, and giveaways for the new readers and fans. With our $5,000 Indie Author Writing Contest, marketing has never been more important!
BookRix would like to thank you all so much for participating in our third book blog tour, featuring The Long Way by BookRix author Aaron Redfern. We're pleased to announce the three winners for the big Between the Lines Blog Tour Giveaway:
Congratulations, Glendalys Hernandez! You are the FIRST PRIZE WINNER! You have won a $100 Amazon gift card, a BookRix Sampler Pack (several great eBooks published by BookRix members), an eBook copy of The Long Way, and also some great swag!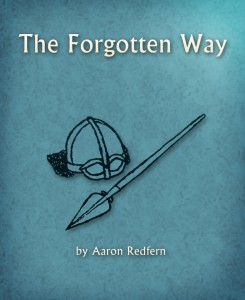 Congratulations to Pauline Jim Creeden! You are the SECOND PRIZE WINNER! You have won a $50 Amazon gift card and two free eBooks!
Congratulations to Mary Preston! You are the THIRD PRIZE WINNER! You have won a $25 Amazon gift card and a free eBook!
Winners check your inbox for an email notification from the author!
The sequel to Aaron's book – The Forgotten Way – is now available in the eBook stores. Check out the blurb:
Two years after the events of The Long Way, Spiff still bears his scars both outside and in. Haunted by his memories, he is compelled to leave the peaceful existence he has known and set out on the second great journey of his life, accompanied by his friend, the Merai girl Miriel. Together they strike out, knowing only that they travel south–to the end of the world if they must.
Stories never really end. The Forgotten Way is about what happens after the world is saved and everyone else has gone home.


Aaron Redfern's The Long Way will be offered as a free eBook for a limited time, starting next week in the eBook stores!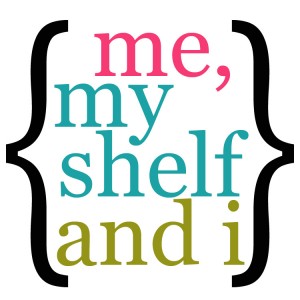 Another way to market your book is to find blogs and websites that feature eBooks by Indie Authors. Like BookRix, there are many sites devoted to helping unknown authors make their way in the all-encompassing world of publishing. Me, My Shelf & I is a great example of an Indie friendly site, offering a variety of features such as reviews, graphic design services, and our personal favorite – My Indie Monday – featuring a new book and author each week.
BookRix and Me, My Shelf & I have decided to become friends, and this past Monday our very own Aaron Redfern was featured and next week, our very own AnnaRose Vittoria will get her moment to shine. Check out the site and support Independent Authors.


Published
May 16th, 2013
|
By
BookRix



Book for Review:
The Long Way
by Aaron Redfern
Genre: YA, Fantasy, Adventure
Blurb: In a move that defies all logic and likelihood, a young boy named Spiff is called upon to carry out the most important quest that has ever been undertaken. His mission drags him headlong across the face of the world, through a veritable pantheon of hardships and threats that are at once chilling and baffling. Along the way he meets dragons and madmen, and learns that the lovable and the monstrous are two sides of the same coin.
Conceived as a darkly whimsical loose retelling of the Tolkien saga, The Long Way poses the question that high fantasy rarely cares to ask: Why?
Book Review by Kevin: A BookRix Team Member:
A friend threw this book at me with Harry Potter and Terry Pratchett's Discworld Series as references, and the blurb mentions the Tolkien saga so I had an idea of the terrain; magic, magical critters; trolls, gremlins, wizards, elves, human types. For those of you who haven't read this book yet, AR's [Aaron Redern] got it going on! It's a wild adventure with both familiar and really unusual characters. Some pretty cool stuff. It's quite a trip.
There are lots of levels. Straight up excellent story-telling of a journey of search and discovery. It's rich and gooey with abandon and insight. It reads like an homage to the tradition (of crazy fun) of which AR is obviously a big fan. In this generous offering of crazy fun he upholds those references and introduces some very unique twists and characters. This book rocks big!
In the beginning, our hero's father, Scoff, lives and works on the farm he will one day inherit. Then one day, he receives a beautiful, seemingly innocent, gold and emerald ring in exchange for some handyman tasks he performed for a wizard. The ring, he then bestows upon his beloved Clara before asking for her hand in marriage. After more than a decade of married life, the wizard demands they return the ring to him without any kind of explanation or offer of compensation. Considering how a demand from a wizard isn't a request, they send the ring back in the hands of their young off-spring, Spiff.
Spiff, the type who is often lost in whimsy, is in his own world until, in a flash, what was securely in his hand is snatched away. Now, empty-handed, he has no recourse but to pursue the thief fearing punishment from his father for the failed delivery, and the possibility of being turned into something small and slimy by an angry wizard. Fortunately he runs right into the wizard just as he is about to become something's lunch and is saved. For the most part.
The explanation from the wizard about the importance of recapturing the ring falls upon ears without references or desire to understand. Spiff somehow only acknowledges his own silent fears and concerns for his own safety while almost hearing about things he could care less about: "He wondered why he was being told all of this and whether he would still be turned in to a worm. He didn't want to live in a jar." Well, he is a little young to be bothered by such things, right?
Before being scooted off to the unknown to retrieve the ring, the wizard arms him with tools to keep him alive to complete the task, including the assistance and company of an amazing critter, aptly named Euclid, who is kinda handy to have around and real, real funny.
The travel is all on foot and the sudden climates and terrain changes turn a long walk into punishment. One really gets that "real time" feeling when the passing of time is punctuated by occurrences one can't immediately explain or understand; the behavior of people and beings one needs time to observe before deciding if they're friend or foe. It reminded me of Carlos Casteneda and how Don Juan was constantly whispering in his ear. Even Euclid didn't have all the answers all the time.
From the hilarious suggestions of the healers, the Merai; all comfort and refuge. Sanctuary. Euclid notes, "There's nothing wrong with them, (but)…A place like this can't exist… Life is change and imperfection, but nothing ever happens here….this place is a bubble" to the Nornmen, who live to fight, and the poetic wisdom of the last wooly Mammoth. There are such beautifully unique layers from each. Rich. Aye.
Euclid's "reminders" to Spiff, who isn't up for any of it, especially after getting to know the Merai, to allow himself to see the situation for what it is, "…you have to take it [the ring] there. There is no other way. Those are the rules. There's no cheating… Can't you just accept what you have to do?…don't you realize what's at stake?", like Don Juan's prodding of Carlos (Carlitos) to do something similar. The path.
All Spiff wants is to return that dang ring (somewhere, anywhere) and just go back to the comfort and safety of his home, his parents, and his life as his companion asked, "Why do I have to keep pushing you every step of the way?" There's a few times when fatigue takes him off and in dreams he's shown the historical significance, the unavoidable, dire importance of it all and his pivotal role in it, in Technicolor®. He could care less about any of it of course, so he tends to forget about it right away or just ignore it.
This is excellent reading, I thoroughly enjoyed it and I can't wait to read the follow up!
*FYI – The Long Way is part one of a two book series – Check out The Forgotten Way to find out what happens to Spiff after the world is saved.
AND now for the moment you've all been waiting for – THE GIVEAWAY!
At the end of the tour, BookRix will be giving away three great prizes to three lucky winners:
1st prize: A $100 Amazon gift card, a BookRix Sampler Pack (several great eBooks published by BookRix members), a copy of the newly released The Long Way, and also some great swag (t-shirts, bookmarks)!
2nd Prize: A $50 Amazon gift card and two free eBooks!
3rd Prize: A $25 Amazon gift card and a free eBook!
You know you want those prizes, so sign-up for the giveaway for your chance to win!
To follow the tour, please visit The Long Way Tour Schedule Page.
Aaron Redfern: Bio

Aaron Redfern has been reading and writing fantasy since a time when he could count his age on his fingers. He went to Williams College and studied English, a language in which he was already proficient, and although he learned almost nothing from the English professors, dead poets and novelists taught him a great deal. While at college, he fell thoroughly in love with New England. He has decided never to leave and currently resides near Northampton, Massachusetts.
Aaron has written three novels, including The Long Way and its sequel, The Forgotten Way. His short-fiction titles include Stories About the Rain and Crawl.
a Rafflecopter giveaway



Getting published by a traditional publishing house these days is tough. Ask any writer about their publishing experience and you'll hear a variety stories with poor results. The process can induce nerves and anxiety, even for those who have a thick skin. But when you think about celebrities and the famous people of the world, it's hard to imagine them on the receiving end of a rejection letter from a publishing house. After all, they're popular. Don't people want to read about them? That's what we thought. But yesterday we learned about Patti Davis, Ronald and Nancy Reagan's daughter, who struggled to find approval with her latest book. Although she sings her literary agents praises in interviews, she says she was unable to get a book deal for her latest book Til Human Voices Wake Us. This fictional piece focuses on a mother who falls in love with her sister-in-law while mourning the loss of her husband.
But this wasn't Patti Davis' first literary rodeo. She penned her first book Home Front back in 1986. Unfortunately, it was not well received. This was rumored to have been caused by her families' political involvement. Since then she has written 8 more books. Her struggle with publishing Til Human Voices Wake Us was the motivating factor behind self publishing. "With each of my traditionally published books", says Patti, "I felt like I was dropping off my child in a strange city, in the senseless murder district, with, 'Hope you make it'". Sadly, many authors are familiar with this feeling.
BookRix was created to give writers a platform to publish and distribute their work while having a sense of control. Self publishing also eliminates the waiting game many encounter with traditional publishing houses. Getting your book out there shouldn't be that hard. And when people, even famous people, are taking control of their book, it's really encouraging.
"There is now a boundary line in my career separating being conventionally published and self published", Patti says. "And I'm very much at peace on this side of that boundary line."
Good for you, Patti. Your determination is commendable!
With the weekend approaching, that means more reading time. So let's take a moment to focus on BookRix author Stanley McQueen and his witty tales of the people within the Muddy Fork community. He has penned a variety of enjoyable eBooks on our site. Today we recommend Mail Order Bride.
Blurb:
Willie North is a successful, hardworking pig farmer, known all around Muddy Fork as a kind man and a good neighbor. However, due to his weight and looks, Willie couldn't attract a woman, no matter how hard he tried. He was the only single man in Muddy Fork, so in an act of desperation, he pays $1000 for a mail order bride. When word spreads, the whole of Muddy Fork is at the train station to greet her. Will she turn out just as he imagined, or will he end up with a broken heart? A Muddy Fork Short Story.


Thank you all so much for participating in our second blog tour featuring Heroes and Hearts Crystal Palace Chronicles: Book One by BookRix author Noemi Betancourt. We're pleased to announce the winner for this Blog Tour Giveaway:
Congratulations, Bailey Ember! We'll be reaching out to you soon.
Noemi's second book in the Crystal Palace Chronicles, Descendents of Quendaris, was released over the weekend and we're thrilled! Naomi really knows how to write an enticing book blurb (writers, take note!) and we're pleased to share it with you here:
Blurb: In a world ravaged by war, an ancient prophecy declares the union of two nations will unleash the power of the gods. Caught in a whirlwind of warring factions, mirror mages and flying ships, two people from alternate realms hold the fate of millions in their hands…
She was no one's pawn!
Groomed to be the perfect Southern belle, debutante and trophy wife, Nancy Harrington now refuses to marry her intended, prophecy or no! Still, would being bound for all eternity to a gorgeous man so devoted to his people be such a sacrifice?
He has a duty to his kingdom and his people!
A kind ruler, loyal to the needs of his people, King Iskander always has the good of his kingdom in mind, even if it that means taking a wife he doesn't love in order to fulfill a prophecy. So when his future bride, an unsuitable hot-blooded shrew, refuses to marry him why is he not relieved?
Deep within the dark depths of the earth an ancient enemy awakens from his slumber…
Determined as ever to conquer the world, the Goblin King wakes to discover his chance to win the war, and only an ancient and powerful magic can defeat him. Do Nancy and Iskander have what it takes to lead the Crystal Palace Alliance to victory, reveal a traitor, and bring peace to Otherealm once and for all?
Sounds like a great read, doesn't it? We're looking forward to it ourselves.
Starting on May 13th, we'll have another Blog Tour to get excited about! BookRix will be featuring The Long Way by author Aaron Redfern. Part two of the series, The Forgotten Way, is already available in the eBook stores so you won't have to wait to read more! Each stop will share one or more of the following: A review, an interview, a giveaway, a guest post or a PROMO. Stay tuned into our blog for more details on this event. For now, check out Aaron's blurb for The Long Way, and get excited for his upcoming tour!
Blurb: In a move that defies all logic and likelihood, a young boy named Spiff is called upon to carry out the most important quest that has ever been undertaken. His mission drags him headlong across the face of the world, through a veritable pantheon of hardships and threats that are at once chilling and baffling. Along the way he meets dragons and madmen, and learns that the lovable and the monstrous are two sides of the same coin.
Conceived as a darkly whimsical loose retelling of the Tolkien saga, The Long Way poses the question that high fantasy rarely cares to ask: Why?
Posted in

Book Blog Tours, BookRix News, Featured Authors, Giveaways
|
Tagged

Aaron Redfern, Author promotion, blog tour, book reviews, BookRix, BookRix book blog tour, Crystal Palace Chronicles, Descendants of Quendaris, Giveaway, Heroes and Hearts, Noemi Betancourt, The Forgotten Way, The Long Way, Winner
|
Leave a comment