Published
March 25th, 2013
|
By
BookRix


Evol by Jess Wygle just finished its month long book blog tour (thanks to Reading Addiction Blog Tours).  Before we announce the winner of the BookRix Giveaway ($100 Amazon gift card, an Evol t-shirt and a BookRix Sampler pack of eBooks), there is one last thing that we need to do: A Kevin Review.
Evol is completely entertaining, a very well written, exciting, interesting story and I recommend it to everyone.

I thought I knew more or less what to expect from Ms. Wygle having read and reviewed Keep It Safe which I enjoyed very much. I was unprepared for what I encountered in Evol though. Apples and oranges. First, Keep It Safe is very short comparatively and while it's kind of the same voice, this is clearly another level and another trip altogether. Seems while I was off busy with other stuff JW was off "wood-shedding" i.e. honing her craft. One has to wonder if she's been signing papers down at the cross-roads (kidding). Chills and thrills are just the least of it! Holy…Okay, Uh…Evol is completely entertaining, a very well written, exciting, interesting story and I recommend it to everyone. It is also however, a very disturbing story upon which I will comment in a minute.
Story: Precocious young woman of 24, living the life she loves, acting, singing, practicing almost to the point of excess, diligently gathering and perfecting the tools of artistic interpretation like a hunter in sober, thoughtful consideration. (Completely different than Parker from Keep It Safe.) Working hard and keeping up with the required good living to sustain it; the love and company of family and friends, good food and drink. Working in a small theater in West London. Awaiting next week's debut of a musical in which she'll mark the fulfillment of one of her career objectives, the portrayal and her interpretation of Christine Daae in The Phantom Of The Opera musical. A role she'd been waiting years for, scored. In love and engaged to be married. It's a good time to be Venna, the world is her oyster.
With Luke, her fiance, who was recently promoted from sous chef to head chef at a restaurant, busy with the selection and training of his replacement, he drives her to her parents' house to say good-bye and to have some alone chill time at the house while they go off to her father's retirement (from the US Marines) dinner with the President and his family in the USA…(One can only wonder what kind of infamy Dad is actually retiring from?) One of the underlined items on mom's packing list was to pull out the guilt-tripping and brow-beating stops to get Venna on-board to forego her Phantom opening and go along with them. Fat chance. Nope. Dad supports her choice on it too. She's definitely Daddy's Girl, but there's such a nice, sweet mother-daughter relationship there…and the birds were singing…this happens.
One thing especially noteworthy (for me anyway) is how Venna didn't cave-in or surrender her principles for a second and in the end even sought refuge in the knowledge that as painful as it was to endure, that it would most certainly end, eventually.
The dialogue about whether she should get pregnant before or after the wedding and Luke's "thoughts" about it is just hilarious. Ah yes!, "Instincts win out" Hahaha! (Our species will survive despite this kind of eloquent blunders, I say. Barring some other catastrophe like…accidental self-annihilation by the military…) Then Venna's well considered retort; "You make a valid and awfully convincing point. But we need to wait. It's only a few more months. I promise." Hah! An "old school" upbringing. There's no lack of this stuff in her writing now and it really takes you right there. A good tight, colorful yarn, full blown. The banter, like that with mom over her priorities regarding the trip, the typical homey stuff and the attention to the accouterments of "home", comfort and things we always notice but don't always have time to bring up in the moment; the waft of flavors on the air upon walking right in through the unlocked front door of the house that "..was and would always be her home", the music Dad's listening to while writing out whatever secret military report he's typing, dating him (his age) and shining up his ex-pat buttons (or medals). Jim Croce?! 70s.
There are so many items and characters I enjoyed in the book I'd like to make mention of but let's face it, it's not a short book so I'll move on to the aforementioned thread.
Now. She's been in the same theater regularly for 12 years, and met Merrick when she started. Ironically, hers was the dissenting voice among the people there concerning the strange behavior of the seemingly autistic, unofficial stage manager/set-builder/handyman who creeps out most people including her fiancé and her best friend. Merrick. Not a small or weak looking "chap" and easy on the eyes apparently, yet, he was still an easy target for cheap jabs (envy?) with his non-existent social skills and what seemed like a fear of looking people in the eyes. Still, Venna always felt that somewhere deep in there was a someone unworthy of such disdain and ridicule. Well, there's always at least half a point in intuition.
In the time it took for Merrick to finally bring his plan to life and fulfill his…intentions that morning, we find Venna's perceptions are drugged away in a blend being first lost and then found. The perceptions of the experience where she finds herself omitted.
We find consciousness safely on the other side of harms way after Venna's been found. Once again we're spared the details of what really happened before the fast-forward and held, captive, as the truth and girth of the insanity and the madness trickles in kernels of cautious recollection and conclusions…to summations. I loved it! After first feeling I'd been taken advantage of and forced to wait (not unlike Luke) ;D ..or when I'd felt l'd achieved a something like a complete idea of what had happened, I remembered wondering how one could possibly lay out all of that in "a session" anyway. It's probably a very human tendency to want to somehow disassociate from such a nightmare too, however impossible it might be and Venna's reluctance to discuss what really happened; what he'd most certainly done to her, with anyone as well. Of course, how easily can one explain how another human could be responsible for such terror. For one unfamiliar with the atrocities of war, it's a lot of info to process.
One thing especially noteworthy (for me anyway) is how Venna didn't cave-in or surrender her principles for a second and in the end even sought refuge in the knowledge that as painful as it was to endure, that it would most certainly end, eventually. Kind of a superhero of a character frankly, enduring such torture with the kind of resolve usually reserved for righteous, underdog patriots spitting victory, knowing they won't live to regret refusing the opportunity to traitorously cave-in to their captors. Inspiring awe, admiration and respect from every normal person privy to an inkling of it. Especially in Lane.
Because I'm an American I know I'm predisposed (via societal conditioning) to receiving admonishments of the necessity to fear and mistrust and to expect ruin should I fail to heed xenophobic warnings of foreign entities promising unprovoked and senseless violence upon everything I hold dear and how such fiends should be (as they often are) isolated and "put-down" like the mad, rabid dogs they are. What other experience can perfect a mind-set capable of creating this kind of psychological terror as a means of reasoning and negotiation than the dehumanization necessary for war? That in the quest to understand the hows and whys of her ordeal, Venna has come to see through to the "other side", where the madness makes a certain kind of sense; that he merely wants what poor, "…depraved on account of he's deprived…" lunatics like Merrick see glimpses of but never participate in. The training received. Their history. You are what you eat.
The loving imprisonment and violence meted out for her own good, which is implicitly "the greater good" with sweet words of endearment, the promises of the end of the pain….amazing stuff. It is almost too believable.
The visceral accumulation of the facts of torture and the effects left behind have in Evol become an intellectual accumulation and along with Venna we see a widening glimpse of a side of humanity we keep telling ourselves in an 'out of sight, out of mind' way, doesn't or just barely exist. They're rendered to the "necessary evils" category and kept out of polite conversation. Y'know even the idea that the barbarism of "military actions" could be somehow necessary. I mean, she presents the answer for the "whys". For her, in the moment it's simple. The training.
That this individual represented by the character has been corrupted as a human by his "line of work", been trained not only to cause pain, kill and maim but being trained to willfully cause such fear…I know of it because I've read about it. I know it's real and it's this fact which I find distrubing. Okay, I don't read books as an excuse to write essays to answer such questions for me or anyone else BUT, I had a nerve struck. In a world where we're explained how this kind of brutality is necessary and yet we're answered by a sweet, gentle character in a novel and told that inside that monster there is a hunger for the warmth of touch, for the closeness of intimacy and love that is being confused by the power and permission to commit acts which take it all away.
There are many other reasons to read this wonderfully entertaining and very touching book and I sincerely hope that people read and see what a vision springs from Ms. Jess Wygle, The Vigilante. Just kidding again! It's scary to think she'll be ever better the next time. (Shudders!) Don't miss this one!
- Kevin
Check out other books by Jess Wygle by visiting her BookRix Profile Page! To see the BookRix review of Evol, click HERE. For more reviews, check out the Evol Tour Schedule.
Posted in

"A Kevin Review", Book Blog Tours, Book Reviews, Featured Authors
|
Tagged

"A Kevin Review", blog tour, Book Reviews, Evol, indie author, indie book, Jess Wygle, Keep It Safe
|
Leave a comment
Published
January 30th, 2013
|
By
BookRix


As you probably know by now, BookRix has recently decided to invite a couple of our more entertaining and insightful team members into the blogging inner circle to write some book reviews. Here is the fourth one, written by Kevin: The dark and thrilling Grasping at Shadows: A Collection of Dark Shorts by Laurie Paulsen (lauriemariepea).
These are not tales for children. However, IF you like having what I call "the pattooties" scared out of you – and delight in images so frightening they linger and wait for you in that short-cut through the cemetery in the wee hours, epitomizing our worst fears from childhood not yet convinced there is nothing really out there, or under the bed or in the closet or the basement or in the mind of the person standing before you, to be afraid of or at least a little concerned about – you'll really enjoy this one.
Ever read something so disturbing you keep stopping to look up, scan around the room, you feel vulnerable, feeling the people around you, on the subway, bus or in the laundry, can sense your…discomfort, "Hahaha, this is…sure is scary…", wet armpits, nervous laugh?
There is something about the way women write about the hardships of life, abuse, retribution, justice, love in chains, children, etc., in art. For me, these were obviously penned by a woman. They are all startlingly original, with an eye peeled for our sometimes twisted "humanity" (whatever that is) in the most bizarre of circumstances and an acceptance of it.
Laurie Paulsen obviously sees the world a little differently than most of us, but after a peek at her list of favorite books/writers it all made sense immediately. She's raised on the milk of the wild, mad, great ones. S.M Stirling, Stephen King, and Alice Walker to name just a few from her list (some of my favs too).
Lessee, I will here sidestep my inclination to want to allude to each story. They're so different, it's impossible to have an absolute favorite so I'll just say this; "Killing Chickens" and old Egg….the love of Egg…wow, where did that come from?
An exciting, fast, chilling read you won't want to end. Remember, not for the kiddies.
Buy it now:



Published
December 6th, 2012
|
By
BookRix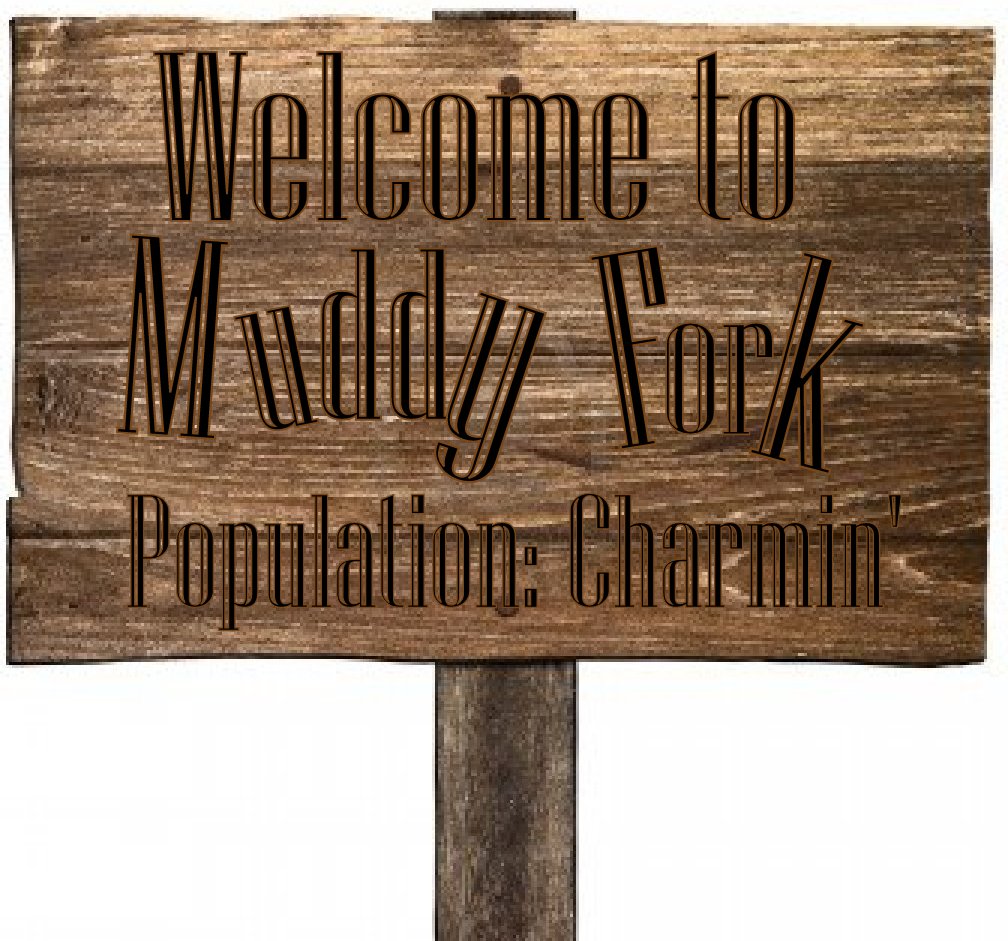 Welcome to Muddy Fork, a town with every kind of folk you can imagine: Hard working farmers, preachers, crazy uncles, moonshine brewers, mail order brides, first time drivers, prophets, gold diggers, drunk deputies, trouble makers, young lovers and many, many happy families. Stanley Mcqueen has created an entire world filled with the charming, everyday lives of these down-to-earth hillbilly folks. He has more than 30 short stories for sale at Bookrix (and the external shops) and another few just for free. Each story is filled with wisdom, humor and, more often than not, good ol' fashioned morals.
Today's review is based on The New Harvest, one of my personal Muddy Fork favorites. The story begins with breakfast, in a hard working farmer's kitchen. Pa and his son Tabby are getting ready to start their day. What I love about this is how genuine their conversation is; Pa speaks out of love, but also out of the desire to teach Tabby and raise him to be respectable. This is the kind of simple life city dwellers often dream about. As a writer (and an avid reader) I've always wanted to move out to the country, buy myself a nice log cabin, and live a quiet life with nothing but my typewriter (or laptop…) and a wall filled with paperbacks (or my eReader…). The greatest thing about Mcqueen's writing is that it isn't filled with crazy adventures, wild characters, or violence; it's about the real, everyday events that truly matter in life.
After working hard in the tobacco fields, we get to visit the charming "courting" swing, strung up between two trees down by the river. This is where Tabby brings his special gal, Martha, the local shopkeeper's daughter. They while the time away, enjoying the cool evening air and the uncomplicated conversations of young love. Never once do you think something bad is going to happen. For once, as a reader, you just get to sit back and let the story unfold. I felt safe and comfortable in Muddy Fork and by the end of the story, I didn't want to leave. Lucky for me, The New Harvest is just one of many lovable folksy tales about Muddy Fork. You can also find a collection of these short stories, all together, in The Folks of Muddy Fork.
Before you get reading, have a listen to the theme song from "The Andy Griffith Show" – it will help set the mood.