Thank you all so much for participating in our second blog tour featuring Heroes and Hearts Crystal Palace Chronicles: Book One by BookRix author Noemi Betancourt. We're pleased to announce the winner for this Blog Tour Giveaway:
Congratulations, Bailey Ember! We'll be reaching out to you soon.
Noemi's second book in the Crystal Palace Chronicles, Descendents of Quendaris, was released over the weekend and we're thrilled! Naomi really knows how to write an enticing book blurb (writers, take note!) and we're pleased to share it with you here:
Blurb: In a world ravaged by war, an ancient prophecy declares the union of two nations will unleash the power of the gods. Caught in a whirlwind of warring factions, mirror mages and flying ships, two people from alternate realms hold the fate of millions in their hands…
She was no one's pawn!
Groomed to be the perfect Southern belle, debutante and trophy wife, Nancy Harrington now refuses to marry her intended, prophecy or no! Still, would being bound for all eternity to a gorgeous man so devoted to his people be such a sacrifice?
He has a duty to his kingdom and his people!
A kind ruler, loyal to the needs of his people, King Iskander always has the good of his kingdom in mind, even if it that means taking a wife he doesn't love in order to fulfill a prophecy. So when his future bride, an unsuitable hot-blooded shrew, refuses to marry him why is he not relieved?
Deep within the dark depths of the earth an ancient enemy awakens from his slumber…
Determined as ever to conquer the world, the Goblin King wakes to discover his chance to win the war, and only an ancient and powerful magic can defeat him. Do Nancy and Iskander have what it takes to lead the Crystal Palace Alliance to victory, reveal a traitor, and bring peace to Otherealm once and for all?
Sounds like a great read, doesn't it? We're looking forward to it ourselves.
Starting on May 13th, we'll have another Blog Tour to get excited about! BookRix will be featuring The Long Way by author Aaron Redfern. Part two of the series, The Forgotten Way, is already available in the eBook stores so you won't have to wait to read more! Each stop will share one or more of the following: A review, an interview, a giveaway, a guest post or a PROMO. Stay tuned into our blog for more details on this event. For now, check out Aaron's blurb for The Long Way, and get excited for his upcoming tour!
Blurb: In a move that defies all logic and likelihood, a young boy named Spiff is called upon to carry out the most important quest that has ever been undertaken. His mission drags him headlong across the face of the world, through a veritable pantheon of hardships and threats that are at once chilling and baffling. Along the way he meets dragons and madmen, and learns that the lovable and the monstrous are two sides of the same coin.
Conceived as a darkly whimsical loose retelling of the Tolkien saga, The Long Way poses the question that high fantasy rarely cares to ask: Why?
Posted in

Book Blog Tours, BookRix News, Featured Authors, Giveaways
|
Tagged

Aaron Redfern, Author promotion, blog tour, book reviews, BookRix, BookRix book blog tour, Crystal Palace Chronicles, Descendants of Quendaris, Giveaway, Heroes and Hearts, Noemi Betancourt, The Forgotten Way, The Long Way, Winner
|
Leave a comment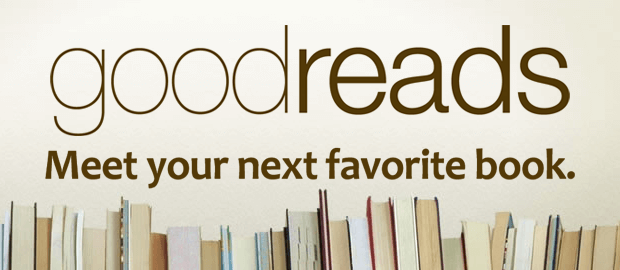 For those of you who don't already know, Goodreads is the world's largest site for readers and book recommendations. Their mission is to help people find and share books they love. Basically, they are making reading more social and it's working! If you're an author who sells your books through Kobo, you'll know just how important Goodreads is. At the moment, only people with Goodreads accounts can leave a book review at Kobo. You have to sign-in to your Goodreads account, search for the book, add it to one of your bookshelves (read, to read, currently reading), give it a star rating and then, if you want, leave a personal review about the book. This review will then automatically show up on the book's Kobo page.
For indie authors, reviews can make or break the success of a book. Most readers find new books through word of mouth or recommendations from a friend. The great thing about Goodreads is that your friends can share their reviews and recommendations with you, or you can visit their profile to see what books they're reading or read (and enjoyed) in the past. BookRix is similar, we add books to our favorites and add our reviews to the book info pages – then our friends can see what we think about other books on the site. Leaving a book review on BookRix is easy because all the free eBooks are already available on the site, and the self-published eBooks have accessible shop links. However, more often than not, indie books won't be found in the Goodreads search. If a reader can't find your book to leave a review, then other Kobo readers won't know if anyone likes or dislikes your book. Without a review to read, they might not buy your book.
The simple thing to do is add your book to the Goodreads library. To add your book manually, here is what you do. You can visit the Goodreads Home Page, then click on the Find and add books to your shelves button which will take you to the search page. Then simply click on the Manually Add a Book button on the top right. Next, you just need to input your book info.
Here's what you need:
1. Title and author name (*If your book is part of a series, you should add "Part One" or "Part Two" to the end of the title to alert the reader.)
2. ISBN (If you don't know this, you can find it on the Imprint page of your BookRix book, you can also usually find it on Amazon – if not, contact our support and we'll help you.)
3. Publisher (BookRix GmbH & Co. KG)
4. Date published (Again, if you're not sure of the exact date, you can find it on Amazon, or on the imprint page of your BookRix book.)
5. Number of pages (If your book is a short story, just leave this part blank.)
6. Format (In this case, you would always select eBook.)
7. Edition (You only enter information here if you have published more than one edition.)
8. Description or Blurb (Just copy and paste it!)
9. Edition Language
10. Cover image (This is so important – it's on the top right hand side and allows you to upload a jpeg from your computer. Don't skip this step or your book won't have a cover and we all know how important that is for potential readers.)
There is one more thing that you should know about Goodreads – it was just bought by Amazon. That's one more major reason why your eBook should be in their library. Just because you're an indie author, doesn't mean you should be left behind!
*Don't forget to sign up for the Goodreads Author Program – then you'll be able to create a personalized profile page and promote your books.
Posted in

Author Services, BookRix, BookRix Community, Industry News, Self-publishing, Tips For Writers
|
Tagged

add your self-published eBook to Goodreads, book reviews, eBook review, Goodreads, Goodreads author page, Goodreads eBook library, how to add your book to Goodreads, Kobo, Kobo book reviews
|
Leave a comment
Published
April 8th, 2013
|
By
BookRix


Follow The Crystal Palace Chronicles Part One: Heroes and Hearts as it goes on tour.
Each stop will share one or more of the following: A review, an interview, a giveaway, a guest post or a PROMO.
The Virtual Book Tour is on NOW!
April 8 – May 3
The Crystal Palace Chronicles Part Two: The Descendants of Quendaris is set to release on May 3rd, so now is your chance to get caught up on the story!
Over
$300

in giveaway prizes!

Heroes and Hearts a Romance/Fantasy Adventure by Noemi Betancourt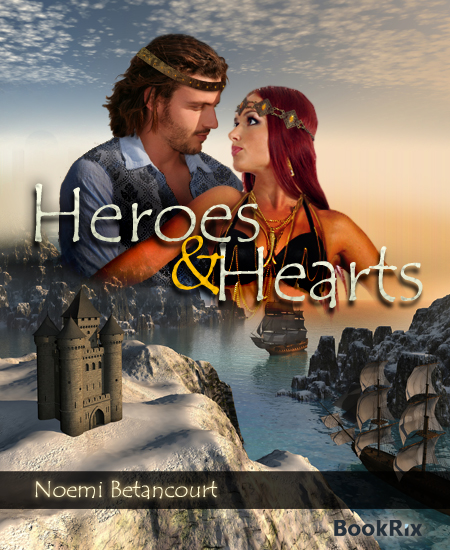 Isabel Kendra is no stranger to a life of struggle. When her father disappeared years ago she and her mother had to fend for themselves. Even now as a chef experiencing burn out on the job, she does what is necessary to pay her bills while dodging her mother's attempts to find her a man. She is more than capable of taking care of herself and neither wants or needs some man to do it for her.
When Isabel comes home one day to find her house turned upside down she discovers her life is about to follow suit in this tale of swords and sorcery, love and prejudice. Prince Alaric is dashing, handsome and brave, everything a prince should be. He is also no stranger to the female form, yet when he meets the bold and vivacious Isabel, rather than be put off by her lack of docility he finds himself drawn to her allure in a way that he simply cannot understand.
Together the two must thwart the evil forces that threaten their lives and their worlds, while struggling against their own blistering attraction for each other. Can Isabel balance her aversion to the prince's habit of coming to her rescue with the realization that sometimes it is all right to accept help from a man? And can Alaric handle himself around a damsel who gets herself out of her own distress and learn to be simply the man who loves her?
April 8 – Reading Addiction Blog Tours – Meet and Greet
April 9 – Bunny's Reviews – Guest Post/Giveaway/PROMO
$10 Amazon Gift Card + eBook – Leave a comment to participate.
April 10 – The Book Faery Reviews – Guest Post/Giveaway/PROMO
$10 Amazon Gift Card + eBook – Available until the end of April.
April 11 – Book Marks the Spot – Giveaway/PROMO
$10 Amazon Gift Card + eBook – Leave a comment to participate.
April 12 – My Pathway to Books – Review
April 13 – Must Read Faster – Guest Post/PROMO
April 14 – Noemi Bentancourt's Author Blog – Guest Post – An Exclusive Interview
April 15 – BookRix – Review/Giveaway
$100 Amazon Gift Card + Heroes and Hearts swag + BookRix Sampler Pack – ON NOW!
April 16 – My Reading Addiction – Review
April 17 – The Between – Review
April 18 – Laurie's Thoughts and Reviews – PROMO
April 19 – Author Ever Leigh – Review
April 20 – Texas Book Nook – Review
April 22 – Feed My Need, For a Good Read – PROMO
April 23 – The Avid Reader – PROMO/Giveaway
$10 Amazon Gift Card + eBook at the author's website: Noemi Betancourt
April 25 – My Cozie Corner – Review
April 26 – Words I Write Crazy – Review/Giveaway
$25 Amazon Gift Card + eBook
April 27 – Magnolia Blossom Review – Review/Interview/Giveaway
$25 Amazon Gift Card + eBook
April 28 – Inside BJ's Head – Review/Giveaway
$25 Amazon Gift Card + eBook
April 29 – The Serial Reader – Review/Interview
April 30 – pending
May 1 – Book Maven – Review
May 2 – Faerie Tale Books – Review/Giveaway/Guest Post
$25 Amazon Gift Card + eBook
May 3 – RABT Reviews – Review
May 6 – Announce the BookRix big giveaway winner!
If you're interested in participating in a BookRix blog tour or just want to learn more, please leave your name and email, along with a brief message, in the comment area below.

Special thanks to Reading Addiction Blog Tours for all their help.











Book for Review: Evol by Jess Wygle
Genre: Thriller
Blurb: What doesn't kill you…
"I will do whatever it takes to keep us together. Nothing can keep us apart. You're mine now." She'd love him just as he loved her. She had to. She didn't have a choice.
In love and happily living the life she always dreamed of, Venna Caldwell doesn't know she is the object of a secret obsession. Until one night when she's home alone and her stalker finally acts on his fantasies, dragging her into a sadistic nightmare that she barely escapes. Running for her life, from a man who will never stop hunting her, Venna reaches out to her estranged half-brother, grasping desperately at what little hope she has left. How far will she go to keep out of the clutches of the unrelenting monster that's hungry for her?
My Review:
Normally, I'm the kind of reader who picks up popular fiction and reads new books by old favourites. However, over the past year or so, I've found myself frequently stepping outside my good ol' comfort zone to find something new. Indie authors are my newest craze and I can't see this fad ending anytime soon. Evol was one of my first ever Thrillers (aside from some John Grisham that I tried for a lark back in high school, and the time I read Crime and Punishment, which is totally a Thriller in my mind…), and if reading a book from start to finish in the course of an afternoon, afraid to stop for fear of physical harm to the characters and looking under the bed before going to sleep is what reading a Thriller is like, well, then, let's just say I'm HOOKED.
The story opens in England with a lovely introduction to Venna, the heroine and main character of Evol. Venna is beautiful and talented and in love with her fiance, Luke. She has the lead role in the upcoming production of The Phantom of the Opera and she couldn't be happier. The perfect set-up for a major disaster, am I right?
After being kidnapped by her long-term (but completely unknown) stalker, Merrick, she wakes up in the hospital, only to realize that her nightmares about the last 17 days really are true. The reader is offered brief glimpses (via flashback) to her ordeals with Merrick, small hints to the torture that she endured. Covered in scars and bruising, her family tries to help her move past, what they can only imagine to be, the worst thing that will ever happen to her. At this point, the reader is thinking, "No way could it get any worse"… but that's just wishful thinking, isn't it?
The third part of the story has Venna alone and running for her life. Merrick has promised that they will be together and she will be HIS, and now she knows he won't stop until he has fulfilled his promise. She flees to the United States in hopes that her long-lost half brother, Dorian (don't you love these names?), will be willing to help her. Lucky for Venna, Dorian is a stand-up guy who opens his door and his life to help his broken shell of a sister. And now the hiding begins. My anxiety at this point, was so high that I had to make myself some hot cocoa to calm my nerves.
Now we're hiding with Venna, Dorian, and Dorian's hunk-of-a-friend Lane. Venna's increasing paranoia makes it hard for them to even pretend they're living a normal life. As a girl, I completely sided with Venna on everything. Sure, she's overly worried every second of the day, and she hides knives under the couch and beside the toilet and in her bedside table, but to be honest, after what she went through, I'd probably do the same. And now we're waiting, wondering when Merrick is going to find her and when we're finally going to be able to breath again.
I don't want to say anymore about the story, for fear of spoiling it for everyone else, but I will say this – the ending is completely worth it. All the fear and anxiety that the reader goes through is completely made worth your while in the nerve-wracking excitement of the final battle between good and evil… or should I say "Evol". Even if Thrillers aren't your thing, there's really nothing NOT to like about this book. If I were a giver of stars, I would be giving this 5 out of 5.
If you want to learn more about the author, Jess Wygle, and her books, you can visit her BookRix profile page HERE, or check out her personal blog HERE.
AND now for the moment you've all been waiting for – THE GIVEAWAY!
At the end of the tour, BookRix will be giving away a $100 Amazon gift card, a BookRix Sampler Pack (several great eBooks published by BookRix members), 2 eBooks by Jess Wygle and also an Evol t-shirt (as pictured below). You know you want it, so sign-up for the giveaway for your chance to win!
LINKS TO BUY: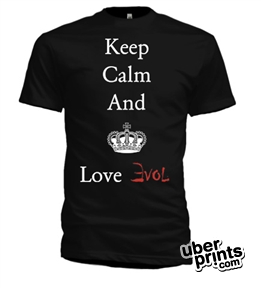 A Rafflecopter Giveaway

Posted in

Book Blog Tours, Book Reviews, BookRix, BookRix Community, Featured Authors, Featured Books, Giveaways
|
Tagged

blog tour, book reviews, BookRix, Evol, Giveaway, Jess Wygle, what to read
|
2 Comments



BookRix is hosting its first book blog tour, thanks to the help of Reading Addiction Blog Tours and BookRix author, Jess Wygle. If you don't already know about book blog tours, I'm here to get you in the know. Basically, it's just like a real book tour, but instead of sending the author and the book to a series of cities in the span of a month, we are sending Jess Wygle and her book, Evol, to 20+ book blogs between today, February 22nd and March 24th. Each stop on the tour will feature one or more of the following:
1. A book review – to get readers interested in the book, and to give everyone a better understanding of what happens in the story.
2. An author interview – to learn more about Jess and her writing.
3. A guest post - with something fun written by Jess on an assortment of topics.
4. A PROMO – to, well, promote.
There will also be giveaways (at almost every single stop!) offering prizes like $10-$25 Amazon gift cards, free eBooks, t-shirts and the final big giveaway from the BookRix blog will be a $100 Amazon gift card and an assortment of eBooks. Basically, you're going to want to follow Jess around on her tour and you're going to want to buy her book.
This is the best way to show your support for indie authors (like yourselves) who are trying to promote their self-published books (like yours) and live the dream (which is the same as yours)… I think you know where I'm going with this. Tell your friends and help us make our first blog tour a successful one. Who knows, you might be the next one chosen to go on tour?
Visit the tour schedule by clicking HERE. The BookRix stop is on Monday, February 25th. You'll also find that some of your fellow community members are hosting at their blogs.
Published
February 6th, 2013
|
By
BookRix


This week, I read three short stories by John C. Laird. The first is a completely beautiful kind of modernized fable, a tale of prophetic justice and the possible aftermath of living one's life according to certain principles. Christian principles. While not supposing Mr. Laird is a Christian at all (because he may well not be one),these images and characters are free to be used by anyone. I am not a Christian, but I know them well, and I still found You Get What You Pay For (YGWYPF) fun to read and a totally imaginative, boldly written story and my little synopsis here will take little away from the fun and surprise of reading it. So, here we go:
…a completely beautiful kind of modernized fable, a tale of prophetic justice and the possible aftermath of living one's life according to certain principles.

After two decades of marital well-being with his beloved high-school sweetheart/wife, Wendy, she is diagnosed with first one, then another, then another of various degenerative illnesses. After over a decade of accompanying, and caring for, his beloved mate down the path of gradual physical deterioration ending with her early "release", we find Adam, facing an imminently fatal brain tumor, the effects of which were already becoming painfully apparent.
"Putting his affairs in order" included naming his divorced sister and her young daughter sole beneficiaries of the death benefit of a life insurance policy on himself. Then, between the fruits of prudent investments over the years, the death benefits from his wife's life insurance policy, and the sale of the house, there is a small fortune to leave behind. With the end of his journey calmly in sight, the void from all those years of abstaining from sex/sexual contact altogether because there was no desire for it amid Wendy's suffering, he decides to go out out with a bang, literally and figuratively. One day, he finally gives-in to the goading of one of his good buddies: Use the small fortune to go to Las Vegas and purchase the services a high-end "escort"/prostitute, the kind usually reserved for the big spending, high-profiling movie-stars, politicians, royalty, etc. He was going to die, after all, right after twelve years of celibacy. He could afford to do it, and suddenly it was a no brainer.
Upon hearing Adam's story of honor; marital fidelity, non-abandonment, sacrifice, and suffering, the super fox of an escort promises him an experience which will surely be the best that money can buy. Well, it doesn't end after only one night and not even two. Laird's account of the dying man's last ever intimate encounter with a highly skilled, professional sexual pleasurer whose "…knowledge was the sexual equivalent of the Library of Congress,…" is handled with tasteful analogies of the breadth of symphonic and artistic creation, in moments like brush-stokes of tensions, releases, textural syntheses on the canvases of their humanity, and just left me breathless.
Okay, fast-forward to Adam's funeral where familial intrigue enters as the disinherited brother slithers in to pay his respects (…not) with his lawyer in tow and they proceed to challenge his/their misfortune. While very real characters, they're also pretty funny and even referred to as a comedy duo. (from an early 1900s comic strip, which makes Gabby about the same age as Sarah Conventry from Redemption) They know all about the monies spent or "squandered" in Las Vegas and claim that Adam had obviously become mentally incompetent, the proof being the "Las Vegas fiasco" where he was taken advantage of by the hooker. In the meantime, the loving sister and niece are simply glad to have this friend of Uncle Adam's from Nevada, who had brought him such happiness in his last days, in attendance at all.
Cutting to the chase, after being called a "two-bit whore" by the brother's lawyer, the "escort" reveals she has uncovered enough embarrassing dope on the brother and his lawyer (pretty bad stuff too) to land them each either in jail or run out of town on a rail tarred and feathered and can probably find more, all of which she would make known to the appropriate legal institutions and would even come (all the way) back to do it unless they stop proceedings contesting Adam's will and make themselves scarce. It's pretty comical. Well, the surprise ending is huge. She then gives an envelope to Adam's little niece, instructing her to give it to her mother, along with the explanation of what and why, once she's gone.
…my theory of Laird setting a trap for men. Between the three books his scenarios are using all the "objects of temptation" of which men are susceptible…
Going Home is powerfully written and in very few pages places you there…in harms way. It's almost too good in it's descriptions of catastrophe. Very cinematic. The implications at the end are thought provoking indeed. Who gets to go home? The pure? The virginal? The innocent? The story is a little gory and causes discomfort… A Catholic necessity? Laird is a very good writer and probably even an open minded sort (given the subject matter of YGWYPF). I got caught up with this pattern in Redemption just before the tense chess match after her sentence was brought to life. YGWYPF being the clincher in my theory of Laird setting a trap for men. Between the three books his scenarios are using all the "objects of temptation" of which men are susceptible, things men like and do at basketball games and chess matches, a new twist on the selling your soul game.
Now. I really enjoyed reading these and I figure there's is no harm in my mentioning the "contractual loop-holes" in each story. Lessee… celibacy rewarded with a cornucopia of sexual indulgence? There seemed to be a warning at the end of going home about how few are allowed into heaven. Lastly, in Redemption, the Devil can be out-witted and instead of winning a soul he loses two. I liked it a lot in spite of the Souls – kind of a direct rewriting of the basic tenets of the Christianity we all know.


To wander a little, Sex. Traditionally, references to archangels are only in masculine or in other words genderless and only masculine to denote authority or importance. In YGWYPF there are both and they each exist at the same time. I mean, given there's usually no sex at all concerning what we know about angels, why not? This is a perspective I (for one) have never heard of or even imagined. Angels in such roles doing such things. "My goodness!" The expressions "giving in to lust of or temptations of the (pleasures of the) flesh" come to mind. Also it seems there is no fee for bringing a little happiness to this deserving soul before he leaves behind his earth-bound existence. He has earned it. Hence the title. You find these two names (M & G) in Going Home too but in a completely different social role, although performing the same actual function – That of comforting.
With all that said, John C. Laird is a very powerful storyteller. I have to say I liked YGWYPF the best, second is Redemption, Going Home is good however unsettling. Powerfully spun yarn in each. Great storytelling.
-Kevin
(A Kevin Review is something special. Our team is filled with so many fun and charismatic characters, all vying for the chance to write a witty review. Lucky Kevin came out on top – always entertaining us with his offbeat, and sometimes eccentric, opinions and curious ideas.)