Published
June 4th, 2012
|
By
BookRix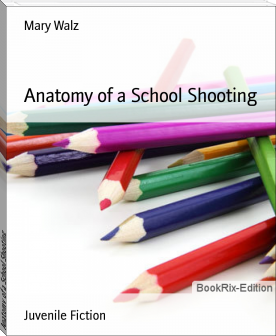 Cruising through the BookRix library looking for new reading material? Check out Anatomy of a School Shooting by Mary Walz. As a reader, I was emotionally drawn to this topic, as many of us remember the tragic events surrounding Columbine, Thurstin High, and Virginia Tech. Horrendous crimes that conjured up endless questions, yet produced few answers.
The book primarily focuses on one event, yet Mary managed to piece together various points of view, offering a fresh and unique perspective.  By doing this, she carefully develops each character while maintaining a level of suspense.
Slip into something comfy, make some tea and download Anatomy of a School Shooting. You'll be glad you did.
Published
May 30th, 2012
|
By
BookRix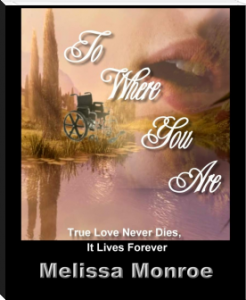 Each day I browse through our BookRix library to view the recently added books and cruise through our list of literary genres to identify new reading material. I have a soft spot for Mystery& Crime and was pleased to read the blurb for To Where You Are  by Melissa Monroe. In it, she mentioned a romantic twist which peaked my interest and made me purchase her book. Good going, Melissa!
The introduction was strong and pulled me in almost immediately. The bond between the two characters, Christina and Reed, is powerful and engaging. Melissa takes you through a dramatic series of events filled with unexpected surprises and interesting turns. Her pace is on point and the dialogue between her characters is smooth and realistic.
If you enjoy the classic 'who-dun-it' crime mystery, I highly recommend To Where You Are.
Published
December 30th, 2010
|
By
BookRix
The BookRix Team recently enjoyed the reading and pop-music inspired viral video created by Ocoee Middle School, "Gotta Keep Reading" as seen on YouTube with custom lyrics all dedicated to the love of reading! We thought it would be fun to share the video with our very own hip readers and writers this holiday season. The concept originally stemmed from the hit song, "I Got a Feeling," and the Black Eyed Peas Chicago Flash Mob Scene with Oprah, that also went viral on YouTube.
Here's hoping you had a wonderful holiday season and will enjoy a healthy and happy New Year, full of reading and writing! We hope you were inspired by these middle-schoolers like we were! As we ring in the New Year and another exciting year for BookRix, we continue to encourage creative writing and reading activities throughout our free online reading and writing community! Check out more than 12,000 titles in the BookRix online library today!
Love fun videos like this? Check out the BookRix YouTube Channel were we post, share and favorite great content like this video!
Posted in

BookRix, Just For Fun
|
Tagged

Black Eyed Peas, BookRix, BookRix Library, Facebook, Flash Mob, Gotta Keep Reading, Happy Reading, I Got A Feeling, Love of Reading, New Year Wishes, Social Media, Viral Videos
|
1 Comment