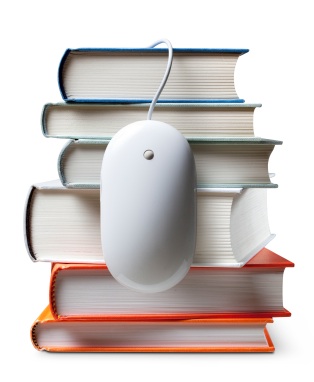 As many of you have noticed, we've recently made some cool changes to our book view. No more arrows to turn the page, just a simple click. Pretty cool, huh? We wanted a modern look that was both sleek and efficient. To ensure the best performance of our site, we recommend that you use the most recent version of your browser for compatibility purposes.  During initial testing, we found that Mozilla Firefox 12.0 as well as Internet Explorer 9 worked best with our most recent updates. If you experience any issues or errors, we advise you to download either of these browsers to fix the issue.
We have also disabled the download function in the BX format. Why did we do this? Well, unfortunately this option was putting a large strain on our servers which often times caused our site to slow down or become unavailable. Most commonly this occurred over the weekend. Members can still read their books "offline" and we're recommending some free programs that allow you to read ePub files on your computer.
There are three options we suggest. The first being Adobe Digital Edition and the other, an add-on for your browser, is EPUBReader. This add-on is used for Mozilla Firefox 12.0 and was chosen because our site runs best with this browser.  Our third recommendation is a program called Calibre.
BookRix is really excited about the new changes we've made and we hope you enjoy them as well. If you have any questions or concerns, please let us know!
-
The BookRIx team
In the past, BookRix has given contest prizes of e-Readers, such as the Kindle for the Worst Nightmares mini-contest (of which Gooduklady was the lucky and talented winner) and soon an iPad in the Dear Diary contest! But did you know you can download e-books from BookRix to your e-Reader? It's fairly easy to do so regardless of if you have a Kindle, Nook, iPad or other e-Reader!
It's as simple as going to the book on BookRix that you want to read and hit the Download/E-Reader button on the right below the book cover (see image below). Follow the prompts to download the book to your computer or your e-Reader device.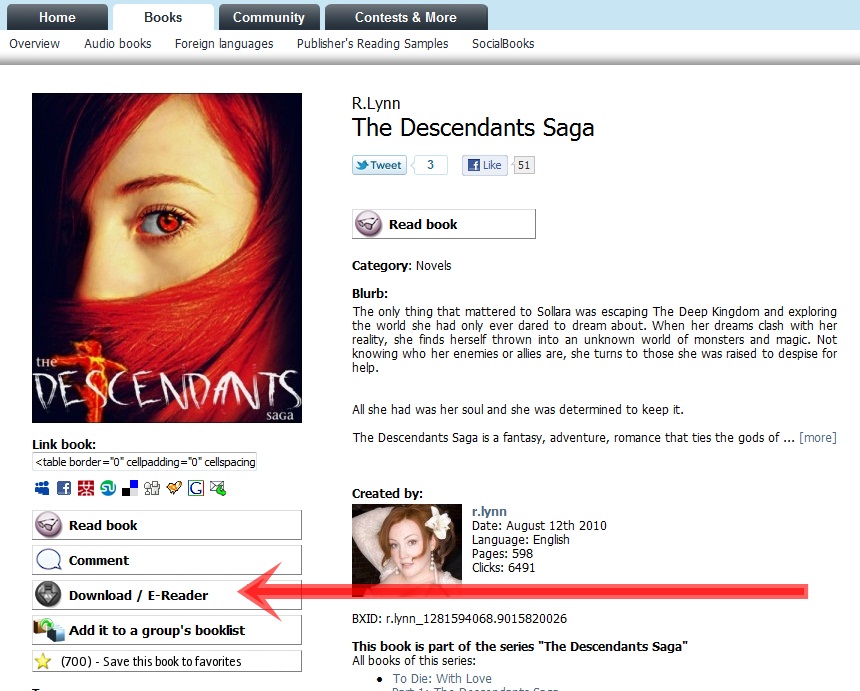 For most e-Readers, you're set to go because your e-Reader accepts the ePub file format. For the Kindle however, you will need to convert the ePub files to Kindle-friendly formats like .mobi. To do so, you will need the help of third party conversion software programs like Calibre and Mobipocket. There may be some formatting that does not convert well, but that mostly occurs with complicated layouts or formatting. Once you have converted the e-book into a Kindle-friendly format, you're on your way to enjoy your free e-books. With thousands of books and e-books in our online library to choose from on BookRix.com, you're sure to find several e-books that e-xcite you!
Have a favorite book or author online on BookRix? Share it in a comment here on this blog post!